7 covers that show how ridiculous it is that Trump is leading the polls
Catch Team
| Updated on: 10 February 2017, 1:50 IST
Donald Trump. What one word, you may ask, could describe the man leading the Republican nomination race. Well, let's just go with insanity.
At the moment, the Republicans seem to be favouring the business mogul, but only time will tell, whether the 'anti-Trump' movement can win at the Republican Convention or not.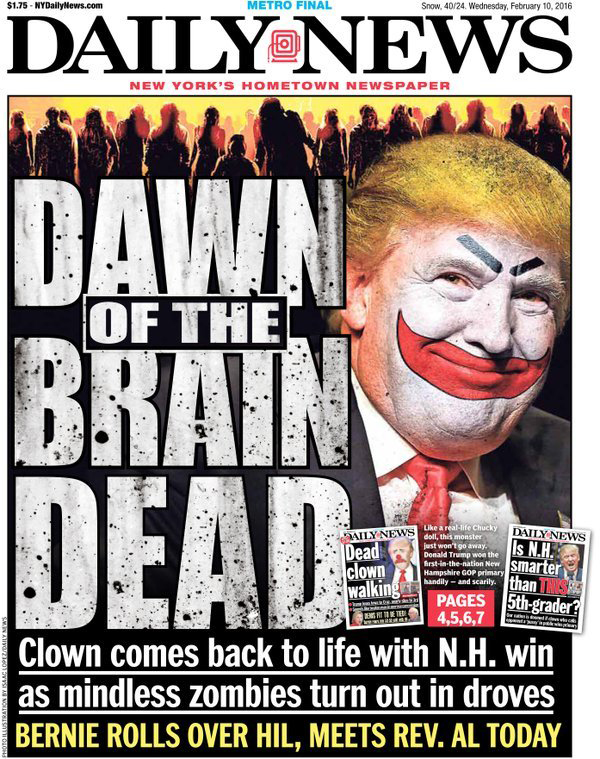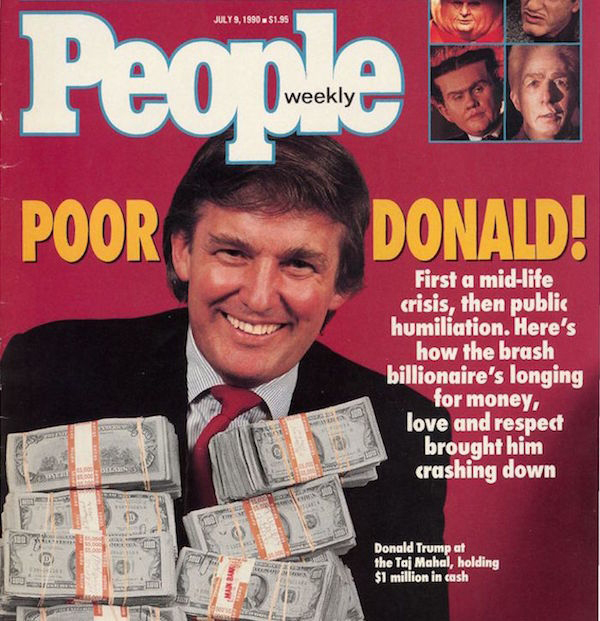 Three recent pieces of good news spurred the Trump campaign into a new gear:
First, Trump's campaign manager, Corey Lewandowski, is not facing battery charges. Lewandowski was seen forcibly grabbing conservative reporter Michelle Fields after a press conference in Florida.
The other piece of good news is that Trump and Fox News anchor Megyn Kelly met and 'cleared the air' in a private meeting. "I give her a lot of credit for doing what she did," Trump said. Eventually, Kelly may even interview Trump.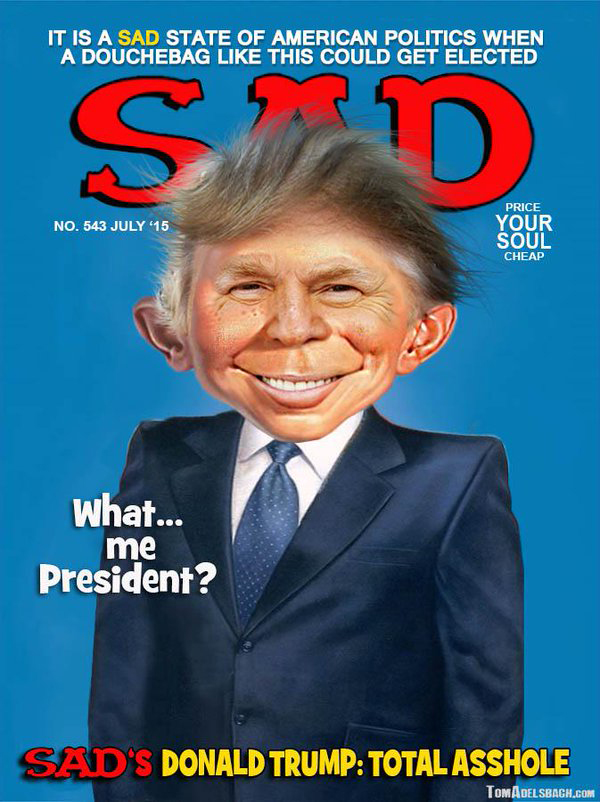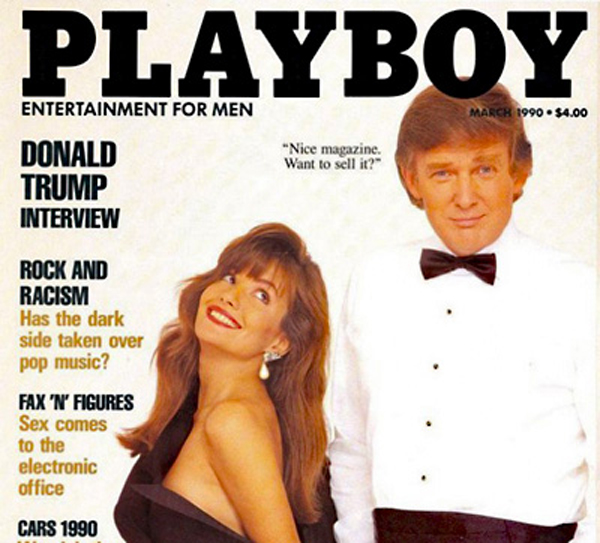 Last, the New York Post has endorsed Mr Trump.
While those two may be 'good' news for the Trump campaign, it does not take away from the loudmouth he really is.
As Economist Paul Krugman put it last July in an interview with Bloomberg TV, Donald Trump is "a belligerent, loudmouth racist with not an ounce of compassion for less fortunate people." Krugman added, "It's clear that the very things that Upper West Side New Yorkers find detestable about him are exactly what endear him to the Republican base, which is basically people who see in him everything - even the big red face and the yelling - that makes him their kind of guy." Looking at the overall picture, with Trump talking about building the wall, or taking jobs away from Mexicans or stopping all Muslims from immigrating to the USA, all of this still seems to stand today.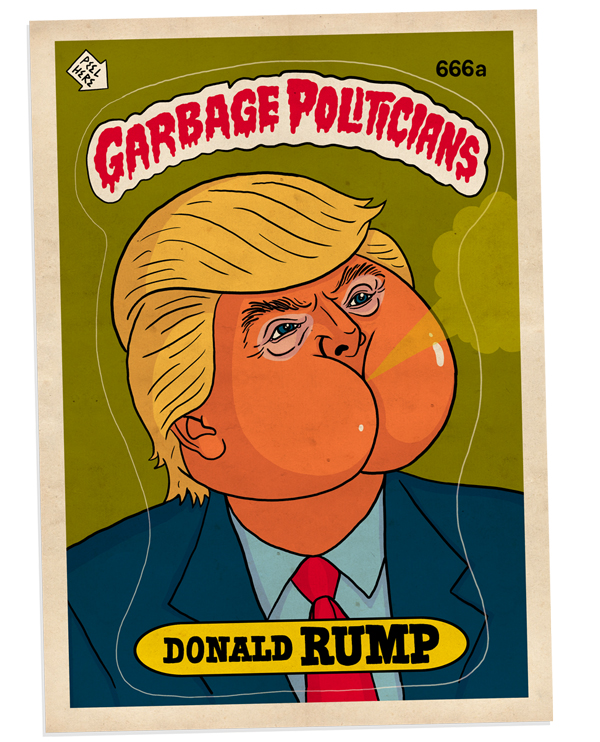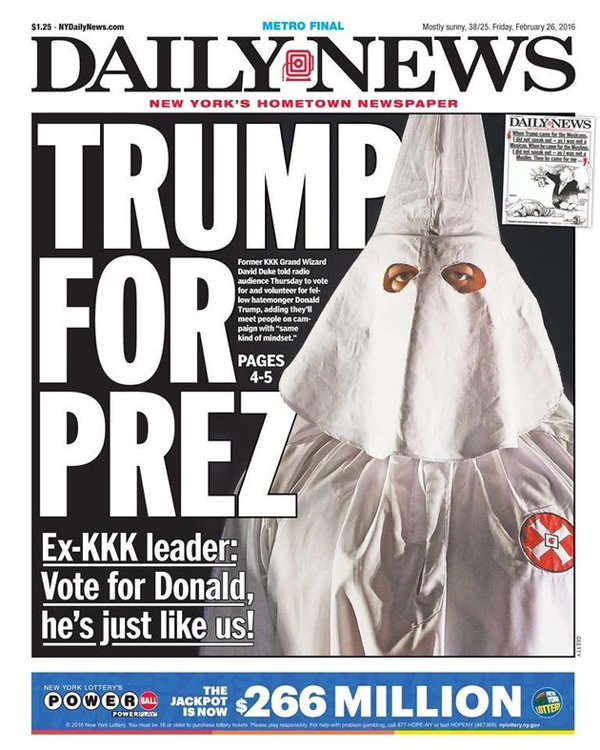 Here are seven magazine and newspaper covers in the recent past that have taken the liberal route and are a little bit cheek-in-tongue. "Dawn of the Brain Dead" and others show you just how ridiculous it is that Trump is leading the polls at the moment.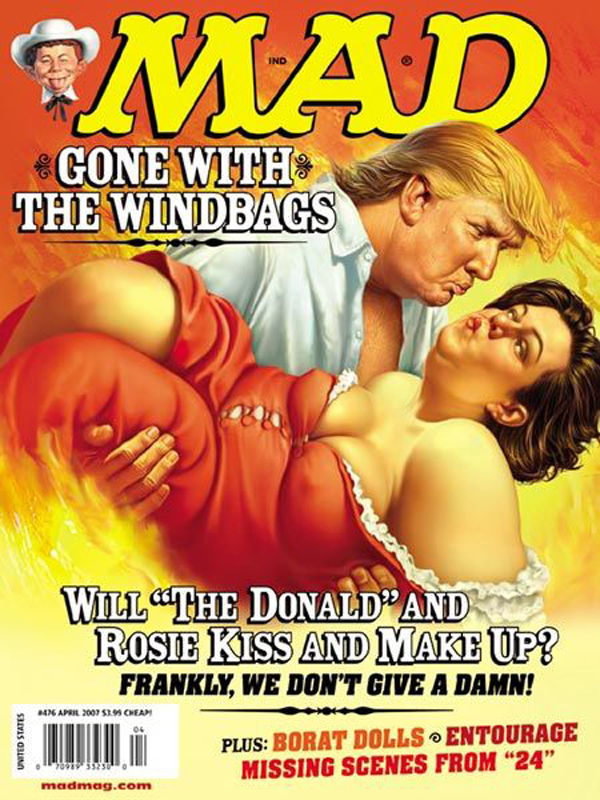 Photos curated by Vikas Kumar
Text by Sahil Bhalla