600 kg Australian saltwater crocodile caught after eight-year hunt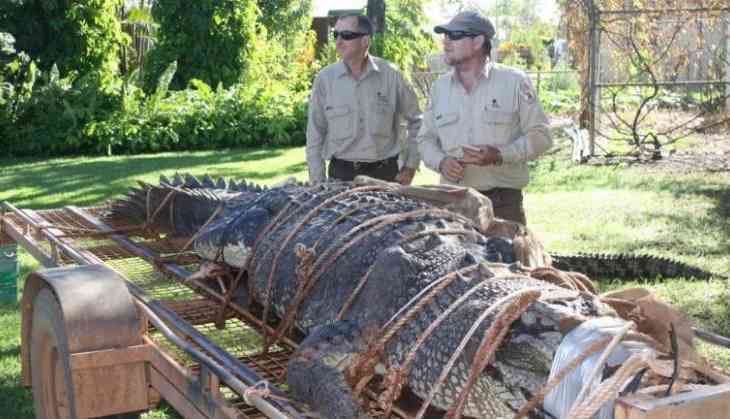 After an eight-year hunt, in Australia, a saltwater crocodile weighing 600 kilograms has been caught on Tuesday.
The crocodile is 4.7-metre long. It was first spotted in the year 2010 and was finally trapped in the northern outback town of Katherine. The beast is approximately 60 years old. Efforts of the officials had gone in vain for years and finally, they could track it down today.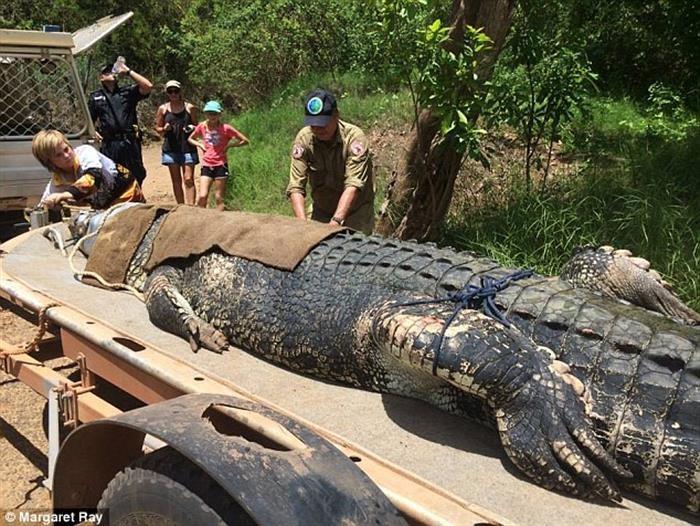 One of the senior wildlife officer John Burke said, "We've called it a lot of things over the years because it's been so hard to catch," He also added that it was a bit of a thrill, but the size of the animal is to be admired. Besides, there is a bit of respect for it.
After the old beast was caught was taken to a crocodile farm to keep it secluded from the local human population,
Northern Territory wildlife operations chief Tracey Duldig said, "He is the biggest crocodile ever removed from the Katherine River by the Wildlife Operations Unit."
600 Kg Australian Monster Crocodile Caught After Eight-Year Hunt

— Bug Finder (@Konica_Mehta) July 10, 2018
Each year wildlife rangers track and capture some 250 crocodiles. These beast are commonly found in Australia's tropical north. Ever since protection of species was declared in the 1970s, the crocodile population has exploded.
Also Read:Vishnu idol worth crores Of rupees recovered in Bangladesh