589 million people on holiday at the same time? Only in China
Catch Team
| Updated on: 3 October 2016, 18:24 IST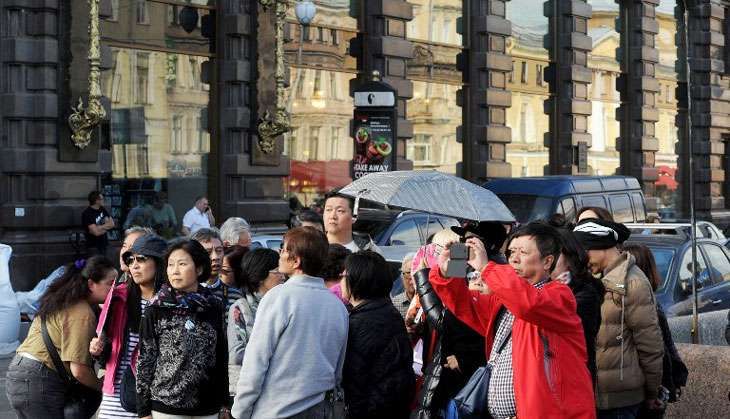 This week is the
worst
time to visit China. If you want to visit the gorgeous scenery without being cramped for space, choose another time for your travels. Congestion and crowds is the theme of the week as China kicks of their annual National Day holiday, a seven-day vacation nicknamed Golden Week. It's a
time for
travel frenzy. It's a holiday where most of the 1.3 billion population goes on a vacation, all at the same time.
The People's Republic of China celebrate National Day Saturday. This holiday is in honour of the founding date of the country. Chinese Independence Day was on 21 September, 1949 but it wasn't until 1 October when Mao Zedong, the Red Army leader, declared the day of independence to a crowd of 300,000 citizens at Tiananmen Square. The ceremony on 1 October was to celebrate the forming of the Central People's Government of this new country. A day later, "Resolution on the National Day of the People's Republic of China" was passed, making it official.
The legal holiday is actually 3 days in mainland China, 2 days in Macau and 1 day in Hong Kong. In the mainland, the 3 days, combined with the weekend, allow citizens to enjoy a week-long holiday.
Today marks 67 years since the founding of The People's Republic of China. We help our friends celebrate this national day: pic.twitter.com/Vxi3zUHPz2

— Eric Miyeni (@EricMiyeni) September 27, 2016
As
describes this week-long holiday, "China's week-long Golden Week holidays are designed to stimulate domestic tourism spending and compensate white-collar workers for their meagre holiday benefits. But the result - traffic jams leading out of major cities and severe overcrowding in the most popular sites - has led some people to think twice". This is China's 67th National Day holiday.
This time, nearly 600 million Chinese tourists could be spending about $72 billion according to a 2016 National Day travel report. If this number is achieved, it would represent a 13.5% increase from last year.
While most prefer to stay at home, last year 4 million Chinese tourists traveled abroad. This year that number is expected to increase, some saying it may touch 6 million.
Dream destination
What's interesting is that the North African country of Morocco has emerged as the 'it' destination for Chinese travelers this year. So much so that there was a 3500% year-on-year increase in visa applications. This is the number of processed visa applications and comes from the same report. The other countries enjoying an increase, a mere 60%, are New Zealand, Cambodia, Russia and the United Kingdom. In fact, just this year, Morocco joined a number of other countries that have relaxed visa requirements for Chinese. A number of them
now
allow visa on arrival.
Here's a glimpse into what it's like during Golden Week.
People mountain people sea: tourists swamp the West Lake in E China in the #NationalDay holiday, when 589 mln Chinese are expected to travel pic.twitter.com/YpKM39JmtI

— People's Daily,China (@PDChina) October 2, 2016
Chinese passengers set off on trips for coming National Day holidays. pic.twitter.com/IQjkMgAaGe

— China News 中国新闻网 (@Echinanews) September 30, 2016
By the end of the week, one can be expected to be
inundated
with many photos of what it's like when
about
600 million people take a holiday together.