43,786: that's the number of people killed in 2015 from explosive violence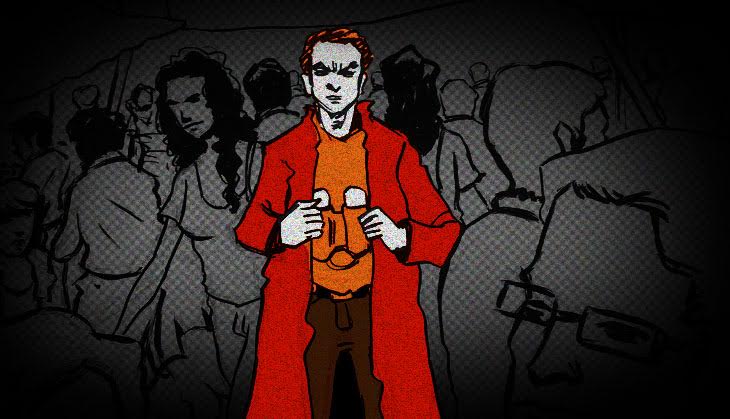 In 2015, three-fourth of global explosive violence casualties were innocent civilians. Worse, public infrastructure such as water treatment plants, power stations and hospitals have been common targets of explosions, with a deliberate aim to make civilian life more difficult.
Read- Unsung hero: Beirut father tackles suicide bomber, sacrifices life to save crowd

The Action on Armed Violence, a research and advocacy organisation analysing the impact of armed violence, recently published their flagship product Explosive Weapons Monitor 2015.

Here are some of their key findings:
Number of people who died in 2015 due to explosive violence.
Explosive violence includes mine blasts, air- and ground-launched weapons and Improvised Explosive Devices (IEDs).
IED is a 'homemade device that is designed to cause death or injury by using explosives alone or in combination with toxic chemicals, biological toxins, or radiological material. IEDs can be produced in varying sizes, functioning methods, containers, and delivery methods", according to globalsecurity.org.
The number of civilians who died.
This translates to 92% of all deaths being that of civilians.
Civilian deaths and injuries increased by 2% in 2015 from 2014.
Most gruesome: an average 30 civilians died per day in 2015 due to explosive violence.
Also read- Turkey: Female suicide bomber behind Ankara attack was a PKK rebel
Was the growth in the number of civilian deaths between 2011 and 2015.
The report also noted that explosive violence affected 64 countries across the globe in 2015- the highest number of countries since 2011.
Syria's civil war and the instability in Iraq continued to claim lives, while 2015 saw an increase in violence in Yemen and Ukraine.
The highest number of people who died in a single incident in 2015.
On 30 October, 2015, 'multiple aerial bombs' hit a marketplace in Douma, Syria- allegedly orchestrated by Bashar al-Assad forces.
The second largest incident killed 602 in Ankara, Turkey, when a peace rally was hit by multiple suicide bombers.
The share by which casualties in Turkey- the highest among other reported countries- increased from 2014 to 2015.
Suicide attacks are an increasing problem: 9,205 civilian deaths and injuries in 2015 were the result of suicide attacks, 67% more than 2014.
Edited by Anna Verghese
More in Catch:
Denied a job for being a woman, Rathho Bai fights back. And wins
Take the summer off: these 27 movie releases are set to make it an epic one
Indian workers in Saudi Arabia are thankful to a national daily for getting them their dues
1993 blasts forgotten? Why BJP felicitated Sanjay Dutt on Maharashtra Day