41 dead, 239 injured in suicide attack at Istanbul airport, ISIS responsibility possible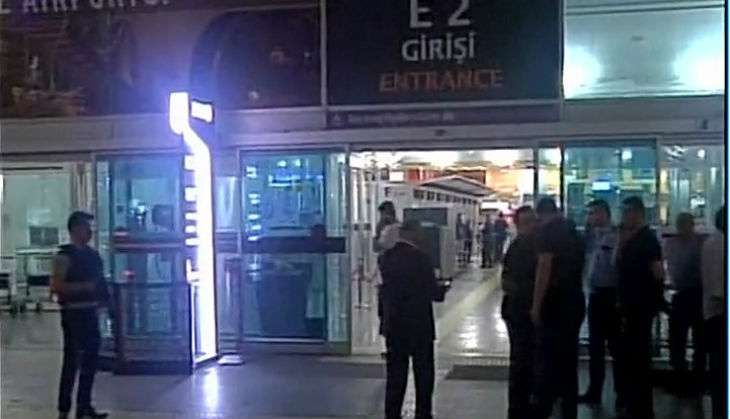 41 people were killed and about 239 injured at Istanbul airport, Turkey, on 28 June, when three suicide bombers first opened fire in the departures hall and then blew themselves up in or near the arrivals hall one floor below.
No terror group has claimed responsibility as yet for the attack, though Turkey's Prime Minister Binali Yildirim said that ISIS was suspected.
According to an official, the police had fired at the attackers just as they reached a security point at the arrivals hall, but they blew themselves up.
"It became clear with this incident again that terrorism is a global threat. This attack, targeting innocent people is a vile, planned terrorist act," said Prime Minister Binali Yildirim.
He said: "There is initial evidence that each of the three suicide bombers blew themselves up after opening fire." Preliminary findings, he added, showed that the attackers had arrived at the airport in a taxi and that the ISIS is responsible, says Reuters, quoted by NDTV.
Most of those who died were Turkish nationals but there could also be foreigners among the dead, said an official.
Turkey's President Tayyip Erdogan said in a statement: "The attack, which took place during the holy month of Ramadan, shows that terrorism strikes with no regard for faith and values."
He added: "The bombs that exploded in Istanbul today could have gone off at any airport in any city around the world."
The attack began at 9.50 pm, local time (18.50 pm GMT).
Air traffic, which had been stopped at the airport, has now been resumed, said Prime Minister Yildirim.