21 killed and three dozen hospitalised after fire broke in Indonesia oil well, authority trying to combat flame shooting upto 230 feet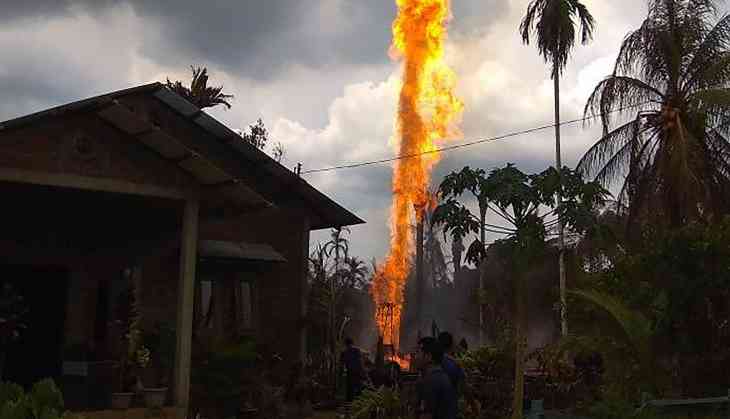 A death toll of illegal Indonesian oil well fire which broke on Wednesday in Sumatra island's Aceh province has raised to 21 and many other hospitalised. Authorities are struggling to combat the towering flame. The flame was seen shooting up to 230 feet. Hight of the flame was more than palm trees and houses.
Many houses were charred to ashes in the village of Peureulak. Latest death toll figure has crossed the initial death toll which was 10. An official of disaster mitigation in Aceh said, "The fire has been extinguished now. We are still monitoring the injured and the situation at the accident," He also added that nearly thirty victims are hospitalised.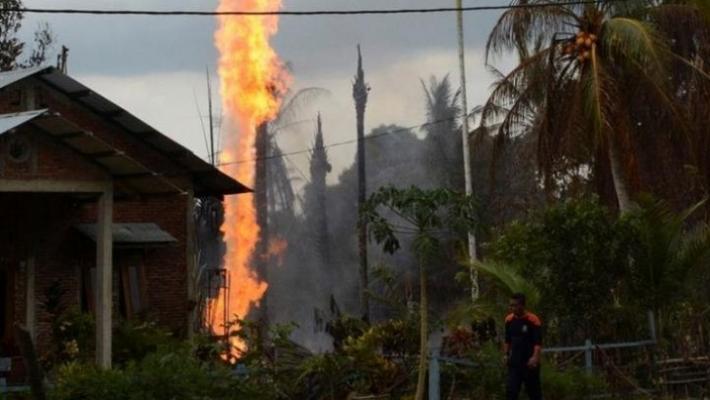 The incident happened while a few people were digging an old well and suddenly a huge fire sparked and it exploded. The incident is under investigation. But, smoking could have been a possible cause stated national police spokesman Setyo Wasisto.
Villages in East Aceh has been doing such illegal drilling operations. There are more than ten thousands of such oil in this area.
October last year 47 people were killed after a fire broke through a factory in Jakarta. Indonesia workplace safety has been a concern for long.
Also Read:48 beheadings in four months, Saudi Arabia criticised by the US Human Right Watch