2017: A year that saw some of the worst humanitarian crises in history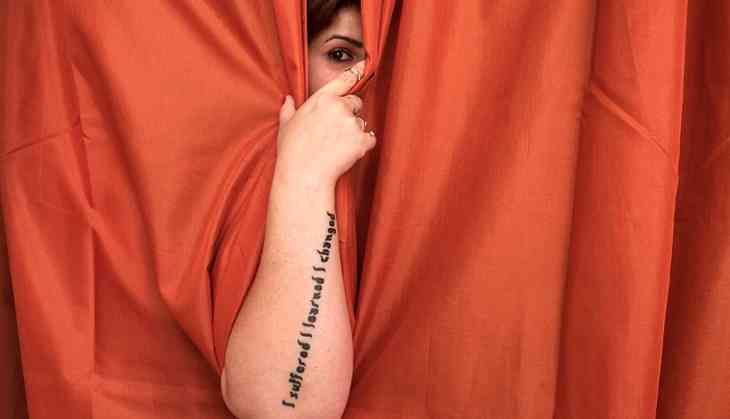 Sally, 29, from Nasiriyah in Iraq, fled beatings and violence in Iraq after divorcing her husband. She reached Greece by boat from Turkey, alongside other refugees, and now lives in Athens where she is learning Greek and receiving counselling from MSF. (TANYA HABJOUQA / NOOR IMAGES)
From war and civil strife to disease and epidemics, this year has been a rollercoaster ride for humanitarian crises.
This was the year of refugees, with little good news for them. With more than 60 million people fleeing conflict, poverty and persecution around the world, we are facing the worst refugee crisis since the Second World War.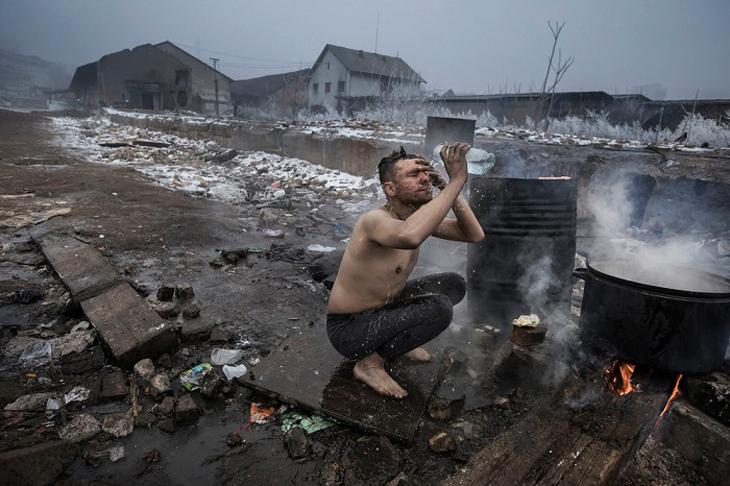 A man washes outdoors using a plastic bottle at a disused warehouse complex in Belgrade, Serbia. Many hundreds of refugees making their way across Europe have sought shelter from the freezing temperatures of the Serbian winter, as their journeys are thwarted by stricter border controls. (PAUL HANSEN/DAGENS NYHETER)
On 25 August 2017, a counter-insurgency military operation in the Rakhine State, Myanmar, led to the mass displacement of Rohingya civilians into neighbouring Bangladesh. Over the following three months, some 6,26,000 Rohingya crossed into Bangladesh to escape the violence.
Surveys conducted on ground show evidence of high rates of mortality among the Rohingya population due to violence, and suggest that they faced mass killings prior to their arrival in Bangladesh.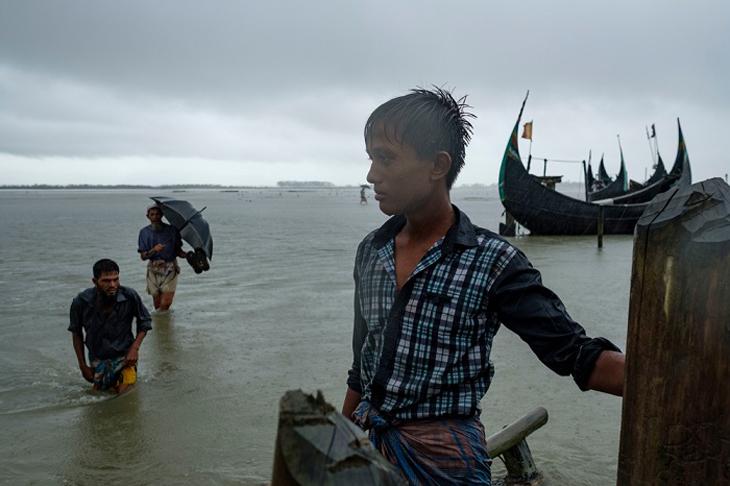 A local Bangladeshi boy watches the Rohingya refugees arriving under torrential rain at a border crossing on the Naf river, near Teknaf, after fleeing Myanmar. More than 600,000 Rohingya have fled to Bangladesh from Rakhine State in Myanmar following an escalation in violence in August. (ANTONIO FACCILONGO)
At the other end of the Indian Ocean, the European Refugee Crisis witnessed 1,62,114 (According to UNHRC figured) people migrating to the European Union zone by sea routes alone in 2017, with 3,081 missing or dying as a result. 85% of arrivals came from the world's top 10 refugee-producing countries.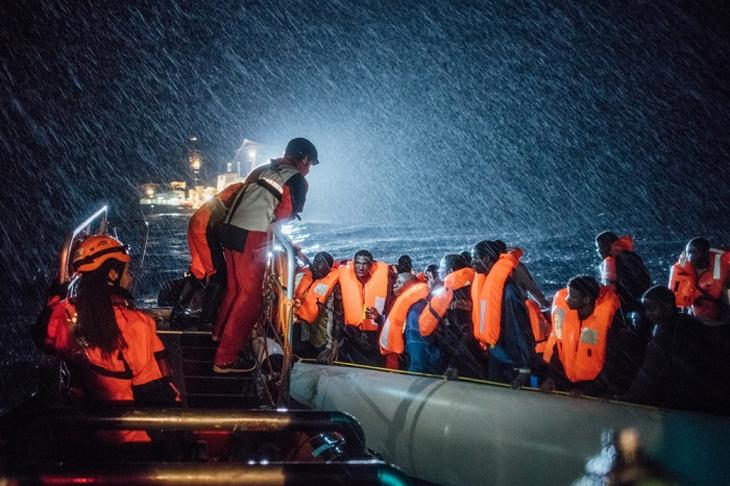 Rescuers from SOS Mediterranee, with whom MSF partners on board the search and rescue ship Aquarius, distribute lifejackets in heavy seas and pouring rain to refugees adrift on a small inflatable boat in the Mediterranean Sea. (KEVIN MCELVANEY)
In Nigeria, the eight-year-old conflict between the Nigerian military and armed extremist group Boko Haram has led to the displacement of more than 1.7 million people in Nigeria's northeastern states of Borno, Adamawa and Yobe.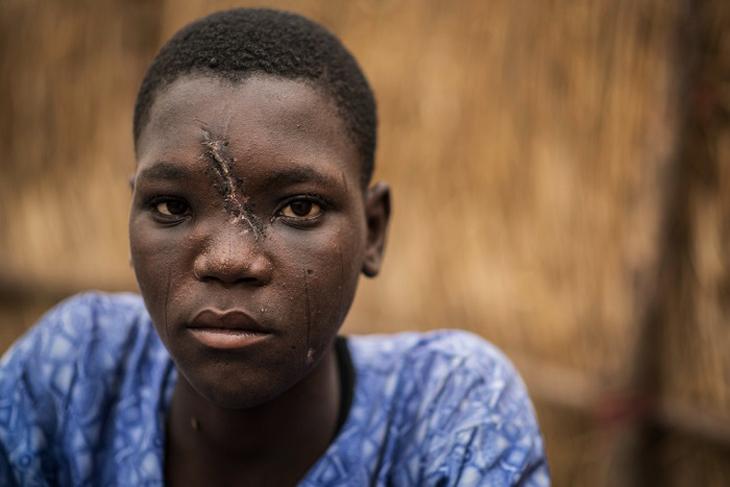 Toudjani Boulama, 18, was treated by MSF for the wound he received to his face after he was shot by a member of Boko Haram in Cameroon. Toudjani and some 45,000 other refugees currently live in a camp for internally displaced people in Ngala, Borno state, Nigeria. Many people have fled there from neighbouring Cameroon due to the ongoing violence from Boko Haram and military operations in the area. (SYLVAIN CHERKAOUI/COSMOS)
In India, the longstanding low-intensity conflict in Andhra Pradesh, Chhattisgarh and Telangana has left a large part of the population in this area with limited or no access to healthcare. Doctors Without Borders/Médecins Sans Frontières (MSF) has addressed the medical needs of the displaced population and is currently one of the very few healthcare providers in the area.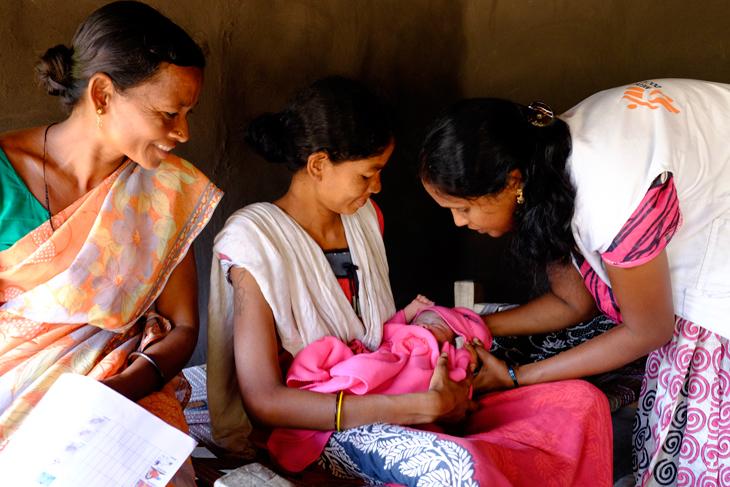 Primary healthcare in Andhra Pradesh, Chhattisgarh and Telangana (MSF)