'Yajna' furore: Not propagating 'saffronisation' in IIMC, says KG Suresh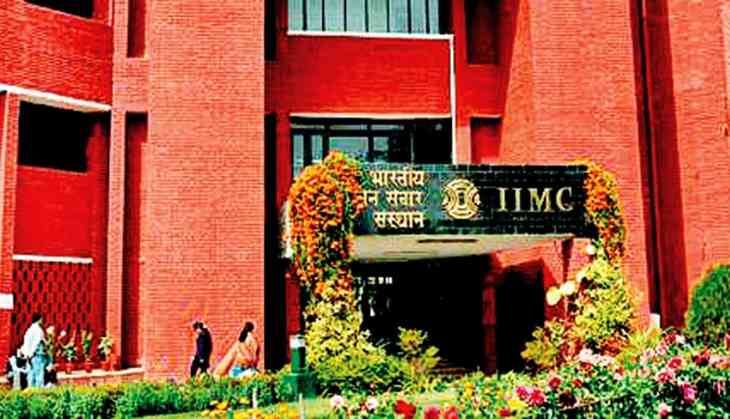 The Indian Institute of Mass Communication has come under fire yet again - this time, it is the alumni of the institute that are lambasting it for holding a daylong seminar with the theme of "Media and Myth" which will be kickstarted with a yajna at 7 am and Yoga on 20 May.
The alumni have taken to social media to criticise this move, questioning why there is any need for any such religious activities. Many have called it yet another attempt to "saffronise" the institute.
Questions have also been raised over the invitation extended to former Bastar inspector general of police SRP Kalluri to speak on a session. Kalluri, who stands accused of violating human rights in Bastar, has ironically been confirmed to speak at a discussion named 'Questions on deprived sections of the society' or 'Vanchit Samaj ke Sawaal'. Kalluri has also been accused of threatening journalists and social activists in Bastar.
Bastar Solidarity Network's Delhi Chapter has even organised a protest on the day outside of IIMC against SRP Kalluri stating that Kalluri is responsible for threatening journalist Kamal Shukla in Bastar.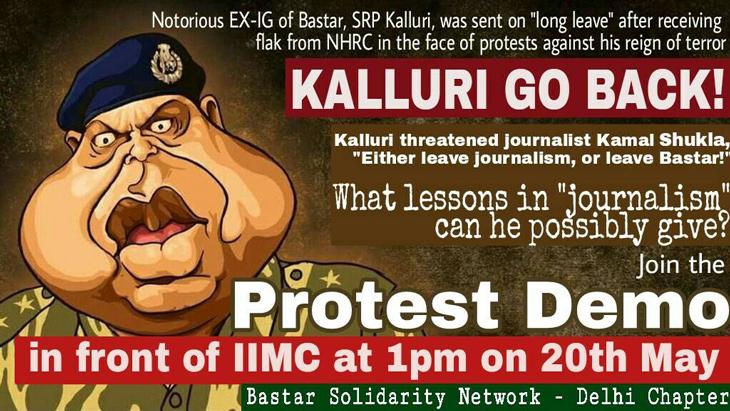 Press release
The rebuttal
However, IIMC claims to not be the organiser of the event, saying that the event is only being conducted on its premises.
KG Suresh, Director General of IIMC told Catch that the institute plays host to many such media events through the year. "The event has not been organised by IIMC, we haven't invited the guests, nor have we scheduled the programme. I have only been asked to participate as a panelist on one of the discussions."
Suresh also denied claims that the institute may be getting 'saffronised'. "The academic session is over. No students are on campus. The event is open to faculty members, but none are being forced to attend it. Before the event, the organisers want to begin with a 'havan', which is a pretty common phenomenon in India. Tomorrow, if organisers want to offer prayers through 'namaz', who am I to stop them?"
Though the latest press release of the invite does not mention the 'yajna', organisers within Media Scan, the organisation behind the event, have confirmed it will begin with a yajna and yoga within the premises.
Ashish Anshu, a member of the organising committee from Media Scan, spoke to Catch about the event. "Why shouldn't there beyajna? What is wrong in that? Christains schools and institutions conduct prayers everyday. So do many other institutes and organisation. We should respect each other's beliefs and choices. No body is being forced to attend the yajna."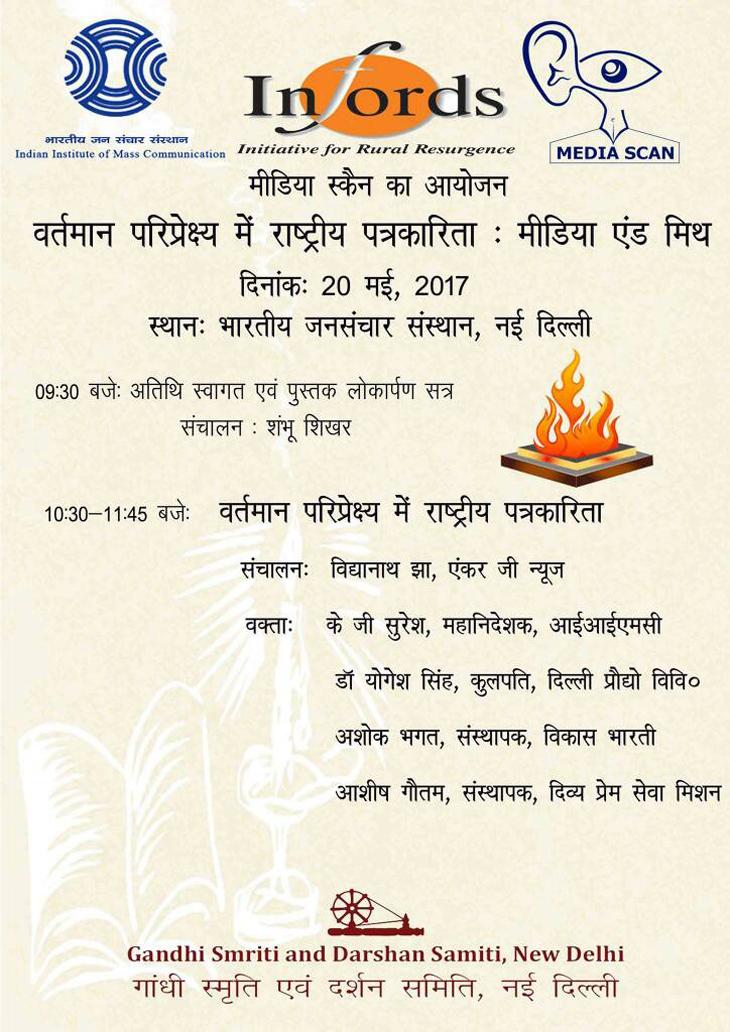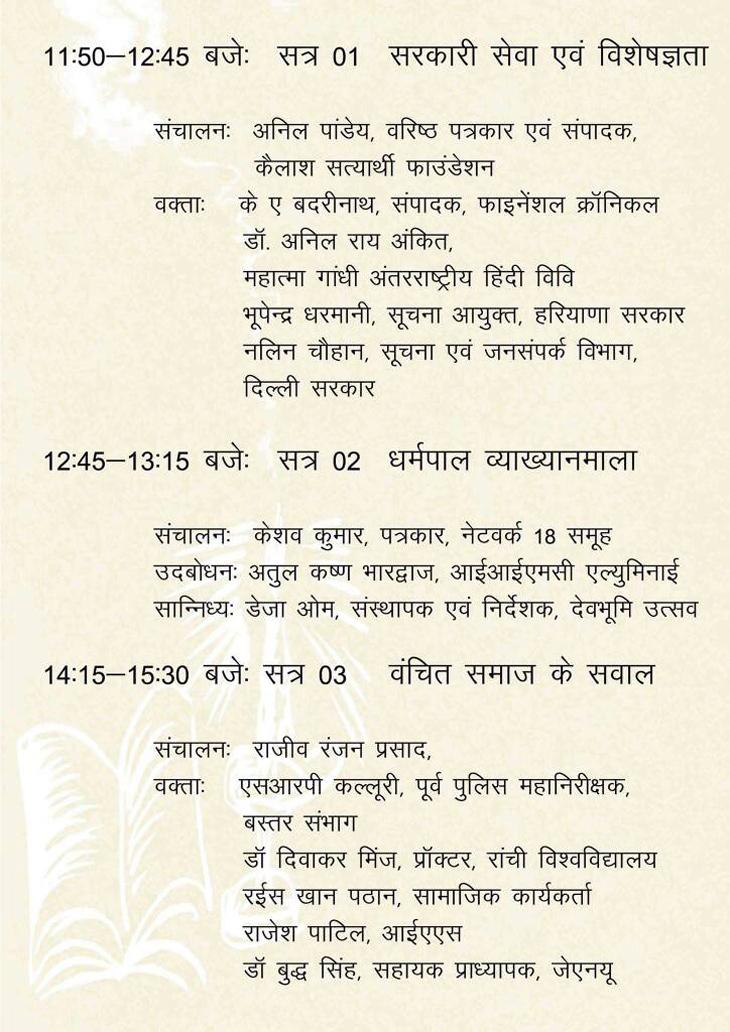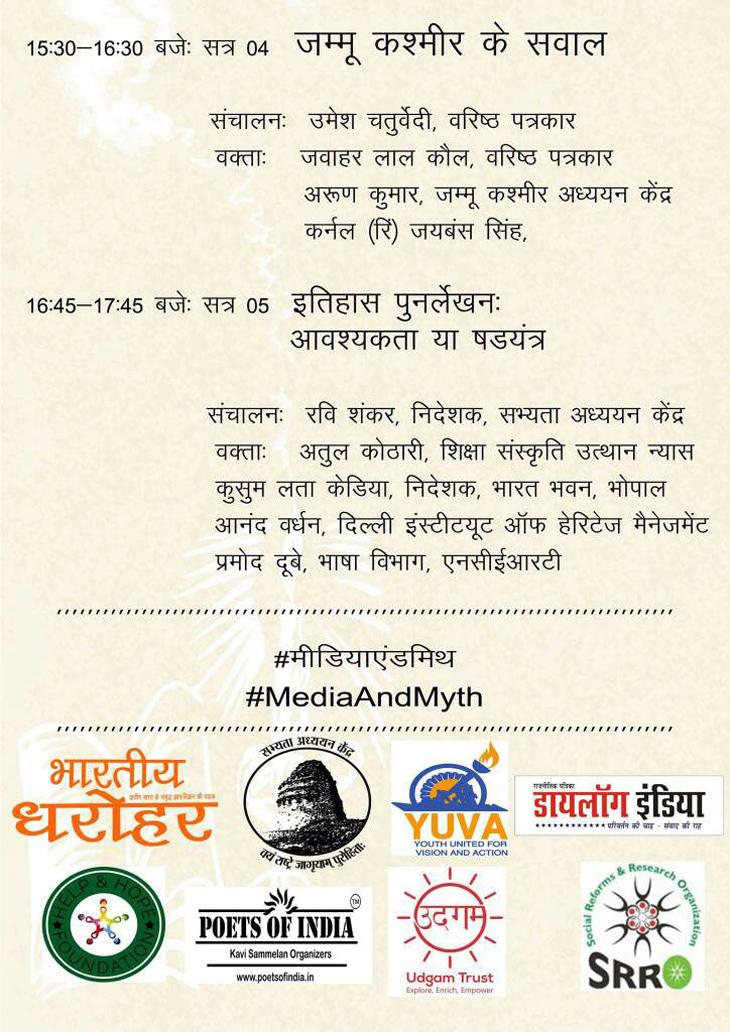 Latest press release for the event
IIMC was under the scanner last year after Amit Sengupta, a senior professor in the institute, resigned accusing it of 'targeting' him for backing protests over the suicide of Hyderabad PhD scholar Rohith Vemula. Sengupta called the institute a "hand-maiden of a vicious, undemocratic and partisan regime".
'Nationalist journalism'
The event is set of have 6 sessions, namely – Current State of National Journalism, Government Communication and expertise, discussions on Dharmpal Smriti, questions on Jammu & Kashmir, Questions on deprived sections of the society and Rewriting history – necessity or conspiracy.
Interestingly, the organisers named the event Vartaman Pariprashya mein Rashtriya Patrikarita (or the 'Current state of National Journalism'), which many believe is problematic.
"What do they mean by 'nationalist journalism'? This is a sheer attempt to further propagate the jingoist debate of national and anti-national," said Rohin Verma, an alumnus of IIMC told DNA.
Verma, interestingly, had earlier been suspended by the institute for violating IIMC's code of conduct after he wrote an article on sacking of the faculty member. His suspension was later revoked.
Suresh, who will be panelist at the particular discussion, says the discussion is not a nationalist or anti-national journalism but simply a discussion on the current state of Indian journalism.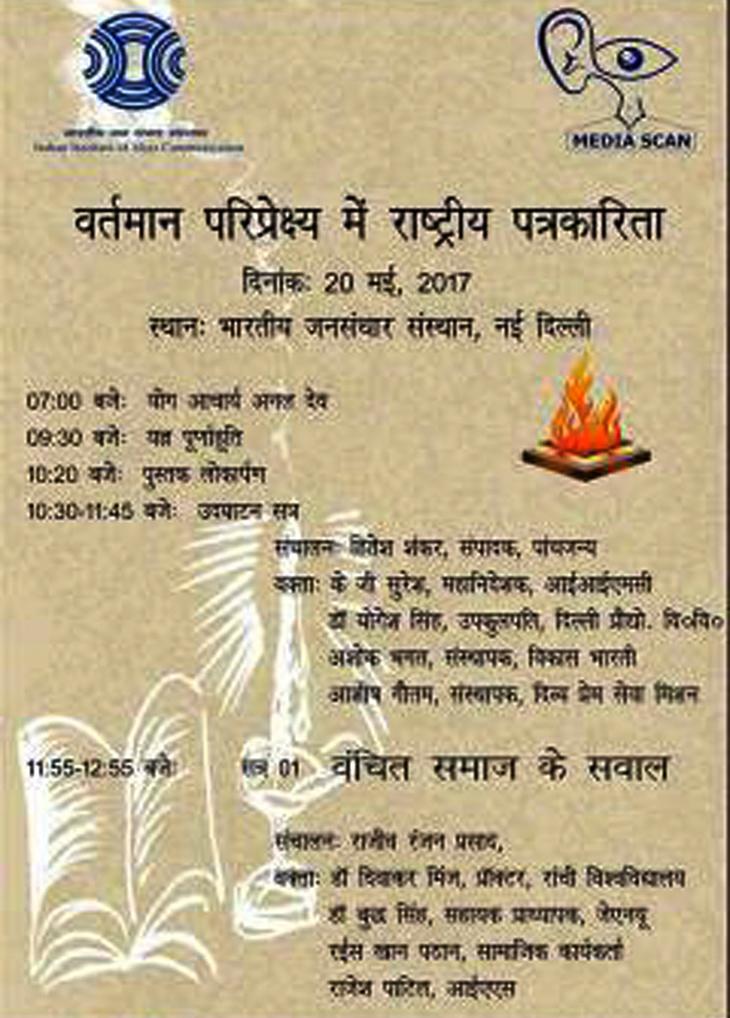 Earlier press release