Why the Modi government's online farm market won't sell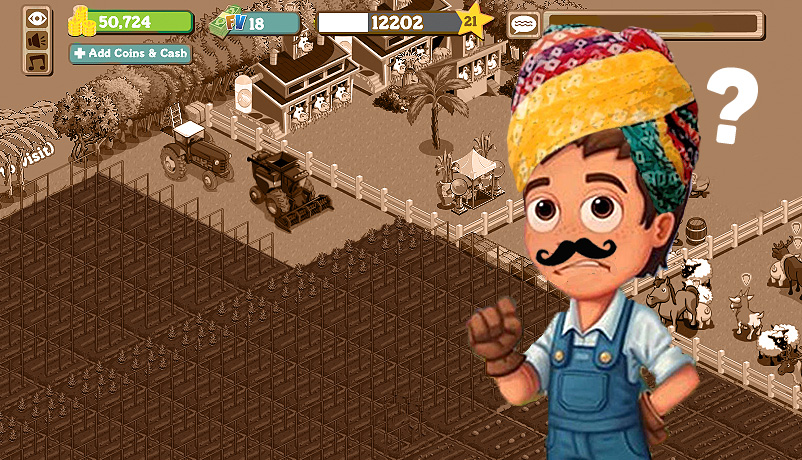 Virtual proposal
A unified national market for farmers online.
Allows farmers to sell anywhere in the country.
Cuts out middle-men so farmers can negotiate better prices.
Reality check
A vast majority of farmers can\'t access or use the internet.
It doesn\'t address issues such as transportation, storage.
States make good money from mandis, they won\'t agree easily.
Seeking to fulfill a campaign promise, the Narendra Modi cabinet has cleared the decks for a National Agricultural Market to enable farmers to sell their produce anywhere in India.
Only, while the promise was of a real market, this will be a virtual one, in keeping with this regime's obsession with all things digital. And it will be tied down by a host of practical problems. Indeed, on available evidence, the entire project seems unfeasible.
The proposal for a unified national market that would allow farmers to trade anywhere in the country has been discussed for nearly two decades. The idea never took off, and not for lack of effort.
How has the latest proposal managed it then? By taking the market into the virtual space, bypassing all obstacles it could encounter in the physical world.
So, could this be a bold new-age solution to an old, seemingly intractable problem? Hardly, for this proposal is problematic at several levels.
Real problem, virtual solution
The immediate questions it raises are quite obvious: how many of the India's millions of farmers are online? And how will it bridge the gap between the physical market and its proposed virtual rival?
First, here is an outline of the proposed market. It's essentially an online portal where farmers from anywhere in India can sell their produce at competitive prices and in a transparent manner.
The government claims the portal will 'significantly enhance' farmers' prospects to market their produce. They will get better access to market information, be able to ascertain competitive prices for their produce and find a greater number of buyers from across the country. The virtual market will also enable the farmers to sell directly through warehouses, eliminating the need to transport their produce to the mandi.
The mandi system is controlled by cartels of rich farmers and businessmen, who short-change farmers
Mandis are regulated marketplaces where farmers across India sell their produce. Every state has an agricultural marketing board called the Agricultural Produce Marketing Committee, or APMC, which, under a state-specific APMC law, establishes mandis in different parts of that state. Traders are required to take a licence for every mandi they want to operate in.
This system was envisaged to ensure farmers are not cheated out of a good price. It has, however, failed to protect the farmers' interests. A large number of APMCs are now controlled by powerful cartels of rich farmers and businessmen, who fix the rates and short-change the farmers. And not just fair prices, the system has been manipulated to also deny the farmers a fair chance to trade with other prospective buyers.
Hence, the need for a unified pan-India market that will allow farmers the freedom to negotiate prices directly with buyers. The government's new proposal makes this possible by taking farmers, traders and buyers online.
Devil in the details
The idea is good, says former chairman of the Committee on Agricultural Costs and Prices T. Haque, because a unified market is needed to level out differences in prices of common agricultural products such as tomatoes across India. These price differences distort the market by making price-discovery difficult and end up harming the farmer.
However, Haque adds, to make the virtual market a reality, the country has to put in place extensive physical infrastructure, including storage and seamless transportation.
This physical delivery part of the proposal is what concerns agricultural economist and former Planning Commission member Abhijit Sen as well. Sen points out that there is actually nothing new in the latest proposal because this kind of e-trading has been tried before. It bypasses the state APMC laws, so when the produce hits the road, difficulties surface.
For instance, Sen explains, trucks carrying agricultural produce stop at various checkpoints, show their receipts are receive various permissions. Once e-trading starts, how will the central government ensure this doesn't happen until all states come on board?
But what possibly could keep the states from coming on board?
The APMC laws of most states, development economist and Aequitas Consulting Director Amir Ullah Khan explains, do not allow electronic markets. So, for this proposal to become a reality, states have to amend these laws. That, however, is easier said than done.
Several states get a lot of revenue from the restrictions their APMC acts impose on agricultural marketing. Punjab alone, Khan estimates, earns Rs 10,000 crore a year from its mandis. Gujarat and Maharashtra also make huge gains.
Since a national market will massively dent this revenue, states will be loath to agree. Even if they do, it will take a lot of time just like with the Goods and Services Tax. And it is not just the states, Khan says, farmers won't be ready either. Farmers can't avail the benefits of an online market without three things - a bank account, regular access to internet and an Aadhar card.
Punjab gets Rs 10,000 crore a year from its mandis. It won't agree to a unified national market easily
Considering these obstacles, the government's proposal and the targets it sets seem not just unrealistic but misguiding. The government has earmarked Rs 200 crore for the project and intends to cover 585 select mandis across the country in three years, 250 of them in the current financial year itself.
That's all good for a proposal, however ambitious. How prepared the NDA government is to see it through will be tested when states, agriculturists and, indeed, farmers start to lay out their concerns and objections.