Why Rajasthan's labour laws are a peek into India's bleak future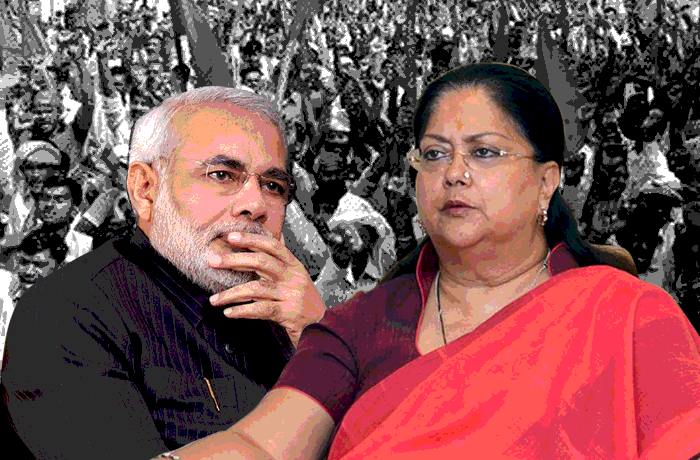 Leading the way
Rajasthan made several changes to its labour laws last year
Many of those changes are precursors to Modi\'s planned amendments
The changes are also on the radar of other states ruled by the BJP
The amendments have not translated to much growth for the state
Law for whom?
The news laws make it easier to fire workers in Rajasthan
Forming unions is now more difficult
More labourers are falling out of the welfare net
Companies can keep any worker as apprentice for as long as they want
Jaipur-based M/S Sekawati, which makes and exports canvas bags and aprons, employed 70 workers until June. Now its workforce is zero.
Not that the company has shut shop. It just fired the workers.
That came as a shock to the workers, whose union was negotiating a demands charter with the management. What jolted the workers even more was when they were told that the retrenchment was perfectly legal and could not be contested.
Workers allege that Sekawati has outsourced manufacturing to another company called Raunak Enterprises.
According to the Industrial Disputes (Rajasthan Amendment) Act, 2014, employers need not seek permission from the state government for closing down units as long as they employ less than 300 workers.
Rajasthan's new labour policy is perhaps a curtain raiser to what the Modi administration wants to achieve across the country through its business-friendly labour reforms.
The Vasundhara Raje government amended the state's Industrial Disputes Act last year. The changes were crafted by the chief minister herself to let businesses operate without state intervention regarding matters of retrenchment, workplace safety, negotiations with labour unions and minimum wages.
Firing at will
The state government was supposed to bring down the workforce threshhold for retrenchment. Instead, it has been increased, says Bhartiya Mazdoor Sangh's (BMS) state organising secretary Ram Vilas.
Factories employing less than 300 labourers can now fire their workers with no conditions attached, making most workers live on the edge.
"Only 256 of the state's 13,256 factories employ more than 300 workers," points out BMS state chief Raj Bihari Sharma.
Powerless Trade Unions
Rajasthan's Industrial Dispute Act also aims to restrict the number of trade unions in a company.
While earlier it was possible to form a union with the backing of 15% workers at a unit, now that has been pushed up to 30%.
This effectively means that there can't be more than three unions at any given workplace. Also, it will benefit unions favoured by employers while genuine union will be suppressed, says Prem Kishan Sharma, who has been a labour lawyer for 50 years.
The registrar of trade unions can declare any union a representative union simply by inspecting papers and some random checks.
Even before the amendments, the provision was flawed as it favoured only those who kept better records. Sharma has also been the state secretary of the Centre of Indian Trade Unions and currently is the state president of People's Union for Civil Liberties.
Rajasthan's new labour laws give us a glimpse of what the Centre wants for the whole country
This means that the on-field strength of any union is deemed irrelevant.
The trade union movement has been demanding elections at fixed intervals be made the gauge for registering representative unions.
There have been instances of factory owners approaching the labour department for deregistering certain trade unions. There have also bee allegations of employers victimising union office bearers.
Kunal Rawat, the state secretary of All-India Trade Union Congress, cited the example of Pali-based Shree Cement, one of the biggest cement makers in Northern India: The management there has moved against a newly registered union.
According to trade unions, the purpose of the so-called labour reforms is to attract foreign direct investment. Foreign investors want a hassle-free labour market. Rawat points to the absence of unions at any plant in the Japanese Industrial Zone at Neemrana in Alwar district.
When the AITUC tried forming a union at a Daikin plant there, the Japanese airconditioner maker dismissed several workers, including office bearers, and approached the labour department to de-register the union.
The company also allegedly persuaded three workers to move the civil court accusing union leaders of pressurising them to join the union. Later, in the court, they said they had filed the complaint at management's behest.
Contract Labour
In Rajasthan, the Contract Labour Act now applies to establishments employing more than 50 workers, up from 20 workers earlier. "This has led to more contract workers being employed or work being outsourced through unscrupulous contractors without any checks," says AITUC state general secretary DK Changani. He is also the state chief of the Communist Party of India.
This is almost what the Modi government has proposed.
Similarly, the Rajasthan Factories Act is now implemented only when there are 20 workers at plants using power, up from 10 earlier. For factories not using power, too, the bar has been doubled to 40.
"Providing even basic facilities such as cleanliness, drinking water, ventilation, safety requirements, barring child workers, working hours, weekly offs, holidays, maternity leave, creches and overtime will not be necessary for them," says PK Sharma.
"Despite the amendments, the rate of investment has not registered any growth," says advocate SS Sharma, national in-charge of BMS legal cell. "Labour laws, originally meant for workers' welfare, is now for employers' welfare."
The Apprentice dream
The amended Apprentice Act is even more dangerous as it lets the employers keep any worker as apprentice for as long as it wants, says BMS state chief Raj Bihari Sharma.
The Union government's recent amendments to the Apprentices Act resemble Rajasthan's 2014 changes. They would let the Centre decide the ratio apprentices to the total workforce.
But highly mechanised factories are hardly likely to teach any skill. According to experts, this may unleash a wave of exploitation where apprentices will be made to do the same work as contract workers, but for wages below minimum levels.
Ironically, the reforms that many term as "free-market/capital friendly" have been pooh-poohed by the PHD Chamber of Commerce & Industry.
'Impact of Labour Reforms on Industry in Rajasthan', a study by the chamber's research bureau, recently pointed out: "Industries are often pressurised to provide a job to supporters of a political party, or use vendors close to politicians for contractual work."
The report also said local politicians file frivolous complaints against industries to extract benefits.
When 'freeing' labour laws yields no growth
Surprisingly, 70% of Rajasthan's industries are not even aware of the changes in the labour laws. Less than a fifth of those aware believe they would make businesses more competitive, the survey found.
Over the last five years, Rajasthan's gross state domestic product growth averaged at 8%. The industry sector's growth in the last financial year, however, was just 1.1%.
The sector's contribution to the GSDP has also fallen to 28% (in the financial year ended March 2015) from 31% (year ended March 2009).
The amended Apprentice Act is dangerous as employers can keep a worker as an apprentice for as long as it wants
Still, this is the model that the BJP wants to replicate across the country. Already, the Madhya Pradesh government is acting towards it while Haryana is reportedly preparing for it.
The corporate world also has been pushing the Centre to follow Rajasthan's lead. And the Union labour and employment ministry has signalled its intentions to amend several central laws.
But the nation-wide trade union strike proposed for 2 September flags to the government the human cost to its proposed amendments. Rajasthan is a good lesson.
INTERVIEW
Labour inspection vs self-certification: how do we ensure workplace safety in India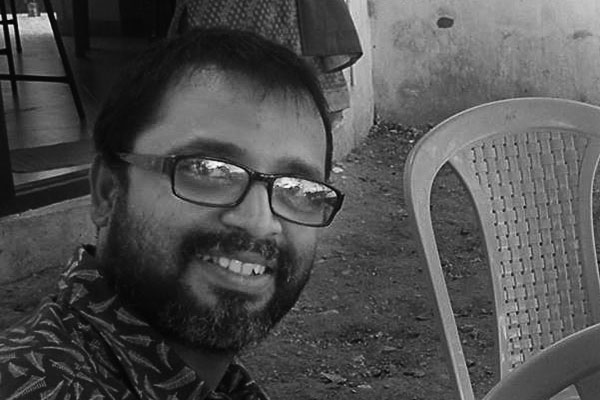 As central trade unions get ready to go on strike on 2 September, Deepa Kumar spoke to Manodeep Guha on labour inspections versus self-certification by industries. Guha is the South Asia coordinator for the Worker Rights Consortium, an independent labour right monitoring organisation based in the United States.

The idea of labour inspection has been criticised, for not being frequent enough to have an impact and for the red tape it entailes. Self-certification means you are your own authority on safety. What's the best way to ensure that the industry adheres to standards of workplace safety?

The number of labour inspectors vis-a-vis the number of factories just do not match. The premise of this idea itself is wrong. We don't have adequate labour inspection to check if labour laws are being followed.

On the point of self-certification versus labour inspection, it is like comparing apples to oranges. When the government itself did not do it, how can one expect the companies to do it themselves?

Could freedom to self certify give the industry a chance to grow a conscience?

Internationally, the bigger brands in the garment industry brought in a code of conduct in the '90s. The idea was to ensure the factories that they are sourcing from were following labour norms. Self-regulation mechanisms were brought in. But what happened? Is there any improvement? No.

By passing the buck onto private players, the state is abdicating its responsibility

Despite all of this, a Rana Plaza in Bangladesh still happened. Cambodia, Myanmar and many other countries in South Asia have issues of violation.

In the global scenario, historically, self-regulation has not done much good. It has been more than 20 years. There is no way it will do any good in India either.

Given your experience, what needs to be done in India?

As a system, labour inspection works. Like I mentioned earlier, the problem is that we have very few labour inspectors. This was the same system that we had in place in the '60s, when jurisprudence was there.

The government is doing the opposite of what it should be doing - as opposed to decreasing the number of labour inspections carried out, it needs to increase the number of labour inspectors available.

With self-certification, by passing the buck onto private players in the name of good governance, the state is abdicating its responsibility.

This article is part of an ongoing five-part series on labour reforms proposed by the Modi government.