Why Modi regime's new directive against cow vigilantes rings hollow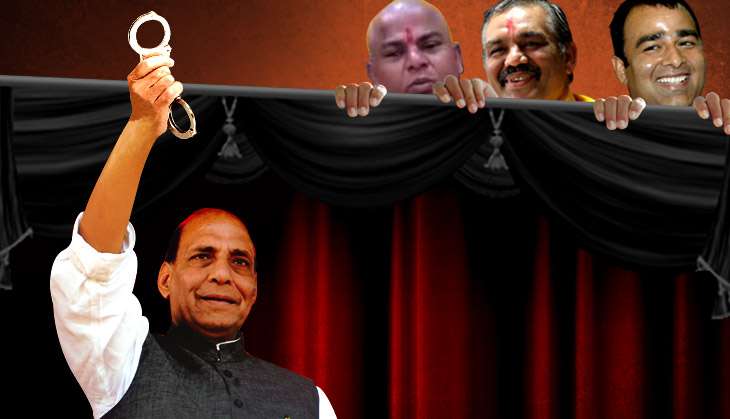 The home ministry's advisory against criminals who operate in the guise of cow protectors is a much delayed but strong response from the BJP-led government. In merely reasserting constitutional directives, the advisory reminds us of the constitutional position on the debate over cow protection. However, one should not fail to notice that it's a political message and it has implications.
The advisory begins with a historical take on the Indian society's relationship with the cow and quotes MK Gandhi on why he believed in cow protection. It goes on to mention two Constitutional provisions - Article 48 under the Directive Principles of State Policy that urges the government to work for preservation of cows, and Entry 15 of State List of the 7th Schedule which puts the onus of doing this on the shoulders of states.
Also Read:Gujarat's cow vigilantes don't love their Gau Mata, they just hate Dalits
Prime Minister Narendra Modi has been facing calls for a long time now to speak out against the incidents of hooliganism masked as gau raksha. By blatantly passing the responsibility on to state governments, this directive conveniently tries to ensure that if any more such incidents take place, no questions should be put to Modi or other leaders of the central government. Similar attempts were made in the aftermath of the lynching of Mohammad Akhlaq in Uttar Pradesh's Dadri in September 2015.
No such statements came when other such incidents were reported from Madhya Pradesh, Punjab, Gujarat, and Jammu and Kashmir, all governed by the NDA. Instead, key BJP leaders such as Union minister Sanjeev Balyan, MP Yogi Adityanath and UP MLA Sangeet Som issued statements justifying Akhlaq's murder and calling for agitations if any action was taken against alleged members of the mob. In fact, the same lobby is yet to unequivocally condemn the murder and is calling for action against Akhlaq's family for cow slaughter, which has not even been conclusively proved.
Another Union minister, Vijay Sampla, recently justified cow vigilantism, saying people must desist from illegal acts like cow slaughter to avoid being thrashed. Then there is the case of BJP's MLA in Hyderabad Raja Singh who has openly justified the flogging of Dalits in Gujarat's Una. Singh has also emphatically declared that he and his team of gau rakshaks won't shy from taking law in their hands against those found guilty of cow slaughter.
Also Read:Home Ministry asks states to take prompt action against cow vigilantes
Does the leadership of the BJP and its fountainhead, the RSS, expect state governments to pull up such leaders for incitement to hate and violence? If the party and the Sangh are serious about tackling this issue, why haven't they not reprimanded these leaders so far? What does this home ministry directive have that will deal with them? It is only a clever effort to hide the reality that cow politics operates under the patronage of the Sangh Parivar which, through the BJP, is running the central government and many state governments.
The latest attack on two Dalit men in Andhra Pradesh for skinning a dead cow is all the proof one needs of the hollowness of this directive as well as Modi's words on the issue. Such crimes will continue unabated because top leaders in the government and party have not been made accountable for their defense of cow vigilantism.
If they are really serious in preventing vigilantism in the name of gau raksha, the home minister and the prime minister should first take action against their party colleagues.
Also Read: Andhra Pradesh: Dalit brothers allegedly stripped, thrashed by cow vigilantes