Why Gujarat officials have been ignoring NHRC directives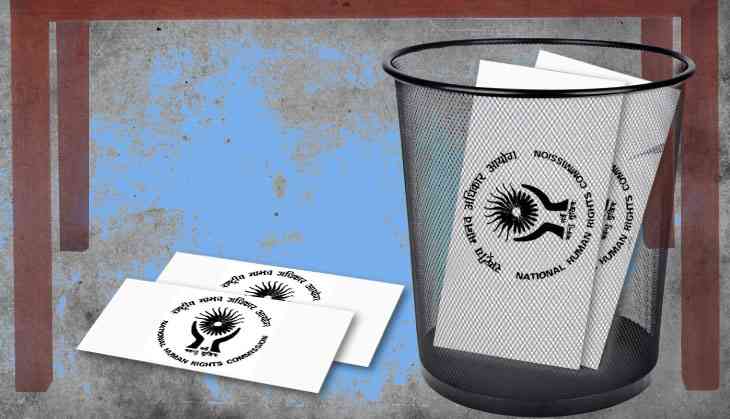 (Arya Sharma / Catch News)
The National Human Rights Commission (NHRC) reportedly will conduct a public hearing Thursday in Gujarat where, taking up 155 cases of rights violations in Gujarat, a state that has been making headlines for such violations, particularly against marginalised sections of the society. Activists, however, are doubtful about the efficacy of such a hearing.
Officials of Gujarat Police and the state government have cultivated a reputation for ignoring notices sent by NHRC. When they do respond to the commission's queries, it is usually late. To ensure that they do attend Thursday's hearing, Dalit activist Kantilal Parmar has written to NHRC.
"They (state officials) have been willfully neglecting their duty. They need to be called and asked to report on what they have done about the notices alrdy issued," Parmar said, pointing out that the last such public hearing was in 2014.
Activists say that there are no less than 250 cases on which the NHRC has issued directions to the state government but the officials have been ignoring them with impunity.
"Non-cooperation of officials who are not serious about human rights violation is visible. The state seems not interested in speedy action in such cases," he added.
The ativist highlighted eight cases listed for the hearing, which reflect official neglect and debunks the much-propagated 'Gujarat Model' of governance marketed by Prime Minister Narendra Modi and Bharatiya Janata Party National President Amit Shah.
Take the following examples of state apathy:
At Ghoda Vadi village in Gir Gadhda block of Gir Somnath district, where about 1,000 people are allegedly deprived of basic facilities like toilets, roads, Anganwadi, drinking water, power and proper school building. People also don't get adequate compensation for their domestic animals killed by lions.
In another case, the widow pension of Champaben Tadvi, a tribal, has been stopped. Her husband, a state transport driver, died in a road accident. A letter to the NHRC claims she has been deprived of her right for more than two decades.
In a similar case, Gangaben Rathva – also a tribal from Chhota Udaipur – has been deprived of pension benefits for around eight years after she retired as a primary school teacher.
Parmar is pursuing the case of an alleged gangrape and murder of a 65-year-old Dalit woman in Changodar village of Ahmedabad district in 2014. Allegedly the police registered a case of accidental death.
While cleaning a sewer in Gandhinagar, Mangabhai Marada (35) – a Dalit – died inhaling toxic gases in 2013. His is not the only such death. In fact, there are other issues regarding sewage workers, ranging from their modes of employment to the compensation paid to their families in case of their deaths and fixing of accountability of officials.
The issue of alleged non-representation from SC/ST communities in institutions like the state education board is also set to come up.
Such deep is the state apathy that even officials from SC/ST categories are hardly any exception. "The fact remains that the officials follow the bureaucratic hierarchy and do not want to be identified with the 'reserved categories' and the MLAs prefer toeing the party lines," said an observer who has worked on issues pertaining to marginalised communities for almost two decades.
"Dalit settlements are often located on the fringe of villages and towns. This adds to the reluctance of the officials to go and investigate," he added.
The activist said cases listed by Parmar are just an indicator. "If you start exploring in detail, you are set to bump into one shocking case after the other across districts. The conviction rate in cases registered under the SC/ST (Prevention of Atrocities) Act is dismal in Gujarat. This speaks about the attitude of the officials towards complainants coming from marginalised classes," he added.
"I have decided to file a petition before the Gujarat High Court or the Supreme Court if the officials fail to turn up at the hearing. There are legal provisions available for doing so," Parmar told Catch News.