Why are so many prisoners killing themselves in India?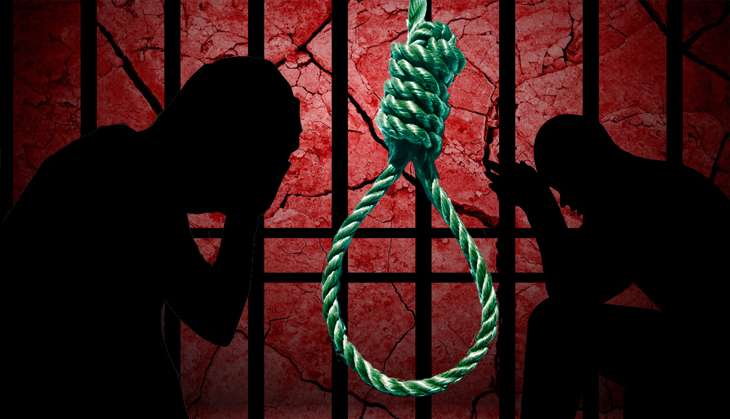 The trend
Suicides account for 70% of unnatural deaths in India\'s prisons, according to the NHRC
While some are \'genuine\' suicides, others are cases of torture or murder passed off as suicide
The court date
The Supreme Court will soon hear the matter of prison suicides
Justice Madan B Lokur and Justice NV Ramana have posted the matter for hearing on 3 August
More in the story
Why are so many undertrials committing suicide in jail?
Where does the culpability lie - with the jails, the states or the Centre?
Suicides account for 70% of unnatural deaths in India's prisons, according to a National Human Rights Commission study.
And while some of these are 'genuine' cases of suicide among inmates serving their sentences and undertrials, others are 'passed off' as suicides. This 'others' category is vast - often, people are tortured or murdered in custody, and are then passed off as having committed suicide.
The bigger tragedy is that most of these deaths go undocumented.
Now, a research survey undertaken in the jails of Rajasthan and West Bengal, by the Commonwealth Human Rights Initiative (CHRI), a Delhi-based NGO, could provide a deeper insight into why this has become a recurring trend.
Moreover, armed with statistics gathered from persistent RTI applications, the data, as submitted by the CHRI to the Supreme Court, sheds light on this most heartrending of trends.
The key reasons
In an intervention application in a case in which the apex court, based on a Dainik Bhaskar report dated 24 March 2013, took suo motu cognisance of the inhuman conditions prevailing in 1,382 prisons of India, CHRI, aided by amicus curiae and Supreme Court lawyer Gaurav Agarwal, has given a slew of suggestions, which could possibly prevent India's prisons from the steadily increasing number of suicides.
In a brief submitted to the Supreme Court, the amicus curiae pointed out a number of reasons why prisoners are pushed to take their own lives.
Most often, it is brutal torture, which till date, is not prohibited by law, since India has signed but insisted upon not ratifying the UN's Convention on Torture.
In his comprehensive brief, running into 280 pages, the amicus has mentioned that the suicides can be classified into the following categories :
First-time offenders.

Persons who have little or no family support, or are not able to afford lawyers [or get access to legal aid].

Drug addicts and persons suffering from serious medical conditions

Young offenders.

Persons who have suffered mental illness due to continuous detention in prison.

Offenders whose parole or bail applications have been rejected.

Persons who are awarded the death sentence.
The nub of the problem, the amicus states, lies in how a first-time offender is treated when he lands in prison.
"The manner in which a first-time offender is treated by the prison staff on the day he/she enters the prison is very dehumanising. He/she is made to squat on the floor till the formalities are completed and then bundled into overcrowded wards. The various experiences in jail increase the chance of the inmate committing suicide," the amicus states.
"In the discussions, it was felt that chances of suicides can be reduced, if some counselling takes place prior to the inmate entering the prison for the first time. It was also felt that chances of suicides can be reduced if the inmate is able to speak to his family members in the days immediately following his first incarceration, and able to avail of legal aid."
States dragging their feet
In its order of 6 May 2016, the Supreme Court recorded that the lackadaisical attitude of the states is mainly to blame for this situation.
In fact, as CHRI's painstaking research shows, the main fault lies with the respective state governments, who have been dragging their feet on forming effective Undertrial Review Committees, despite a 2014 Supreme Court ruling.
These committees, going by Section 436A of the Code of Criminal Procedure, are to evaluate the cases of incarcerated inmates, and recommend that they should be released if, as undertrials, they have served half the sentence they would have earned if convicted.
As for the eligibility of prison inmates to be released under Section 436A, only five out of 26 states have replied to RTI queries seeking numbers.
According to the data accessed by CHRI, of the 478 districts surveyed in India, 23 districts specifically examined the cases of such undertrials and recommended their release. But they were not set free.
The reasons vary. In most instances, the undertrials were not released because they had been charged with multiple offences; some of them heinous crimes.
For instance, in the state of Chhattisgarh, in the districts of Kabirdham and Uttar Bastar Kanker, undertrials were not not released because they were accused of 'Naxalite offences' under the Chhattisgarh Public Safety Act.
Even more tragic factors
But why are so many undertrial prisoners taking their own lives?
Sugandha Mathur, deputy coordinator of CHRI's prison reform programme, told Catch that the mere prospect of being incarcerated without trial for an inordinately long period is quite enough to drive any person to suicide.
Moreover, Sana Das, the coordinator of the programme, added that there is a gender divide in the counting of suicidal deaths in prison.
"What if an inmate took her life because she was being sexually exploited by a male prison warden, especially since we have a shortage of women guards?" she asks.
Then, of course, there is the 'offence divide'. Inmates accused of sexual offences are more likely to be brutalised. And none of India's prison manuals have a provision for putting a person on suicide watch.
There are a plenty of cases in which the accused are not released from prison, because they are simply unable to furnish the amount of surety the court and law demands.
The sheer frustration of being too poor to secure personal liberty is sufficient enough to drive a person to suicide.
In a landmark ruling on 5 September 2014, the Supreme Court ruled that a person's poverty cannot be a reason to keep a person in jail. But state governments couldn't care less - only 15 out of 26 states gave positive replies to RTI queries regarding prison inmates shackled by poverty, in which they cannot exercise their fundamental right to life and liberty, as guaranteed by the Constitution.
Regarding surety amounts, only 139 meetings of the Undertrial Review Committee were held, as against the 247 mandated by the Supreme Court, thus resulting in a 44% shortage in the delivery of criminal justice.
Ignored advisory
A 2013 advisory by the Ministry of Home Affairs is worth looking at. It deals with the overcrowding of prisons and the use of Section 436A, specifically urging that all states:
Constitute a review committee in every district with the district judge as chairman, and the district magistrate and district superintendent of police as members. This committee should meet every three months and review the cases.

The jail superintendent should conduct a survey of all cases where undertrials have completed more than one-fourth of the maximum sentence. He should prepare a survey list and send the same to the District Legal Service Authority (DLSA) as well as the review committee.

Prison authorities may educate undertrial prisoners on their rights to bail.

Provide legal aid. This may be provided through empanelled lawyers of DLSA, to cases presented for release on bail and reduction of bail amount.

The list should be made available to the non-official visitors as well as district magistrates/judges who conduct periodic inspections of the jails.

The Home department may also develop management information system to ascertain the progress made jail-wise in this regard.
However, law and order is a state subject, according to the VIIth Schedule of the Constitution, in which the Centre has no role to play. States are not obligated to follow the Centre's advisories.
In the final bargain, it remains to be seen how, on 3 August, Justices Madan B Lokur and NV Ramana deal with the issue. But one thing remains certain - depriving prisoners of their fundamental rights amounts to criminalising and defrauding the Constitution itself.
Edited by Shreyas Sharma
More in Catch
The cruel mile: the horror of being on death row in India
Death row convicts: why we need to break our collective silence
Unwritten law: Justice eludes most Indians. Here's why