Whose truth is it anyway: is the defence minister lying or is the foreign secretary?
If media reports on Foreign Secretary S Jaishankar's latest statement on the purported surgical strikes are true, then the country's top diplomat has essentially let the cat out of the bag on the issue.
His statement, that cross-LoC operations have been carried out earlier as well, invalidated Defence Minister Manohar Parrikar's emphatic assertions that the 29 September operation was an unprecedented one.
The statement was reportedly made at a meeting of the Parliament's Standing Committee on External Affairs. Committee members were briefed on the 'surgical strikes' by Jaishankar, Defence Secretary, Vice Chief of Army Staff and Special Secretary (Internal Security) in the Ministry of Home Affairs.
According to an Indian Express report that quotes sources,the Indian Army have carried out "limited-calibre, target-specific, counter-terrorist operations" across the Line of Control in the past too. The only difference was that "this was the first time the government went public" with the strikes "as part of a strategy", the newspaper added.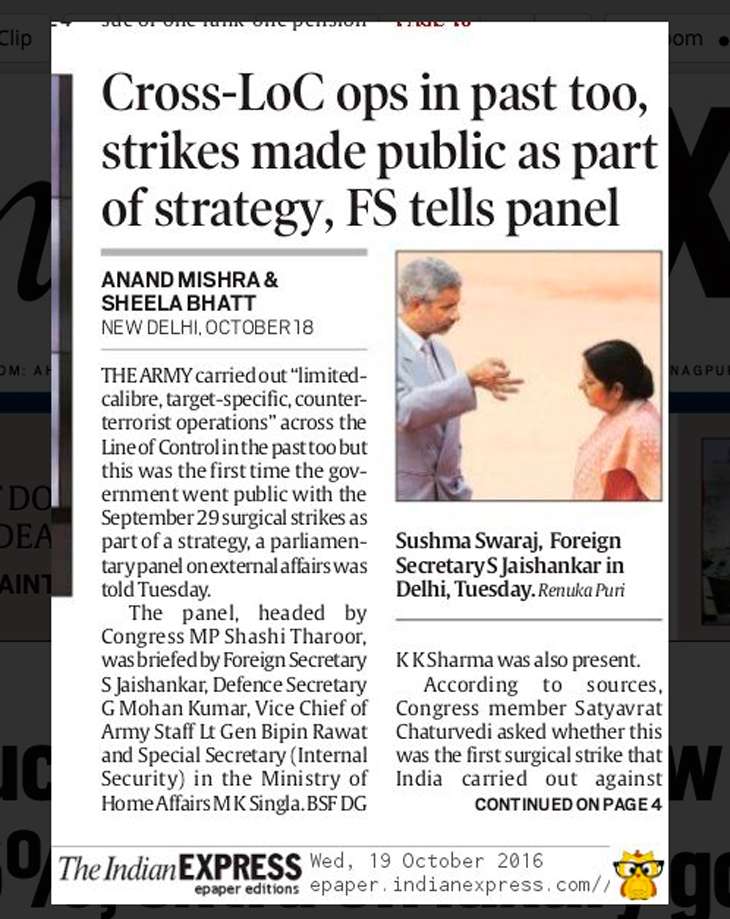 The Hindustan Times also carried a similar report, quoting unnamed sources. The report says Jaishankar told the committee, "If you are asking whether our troops crossed the LoC and conducted calibrated operations before, the answer is yes. If you are asking if they achieved their targets and returned to India, the answer is also yes".