Who's watching our kids? Recent cases of sexual assault in schools highlight lapses in protection of children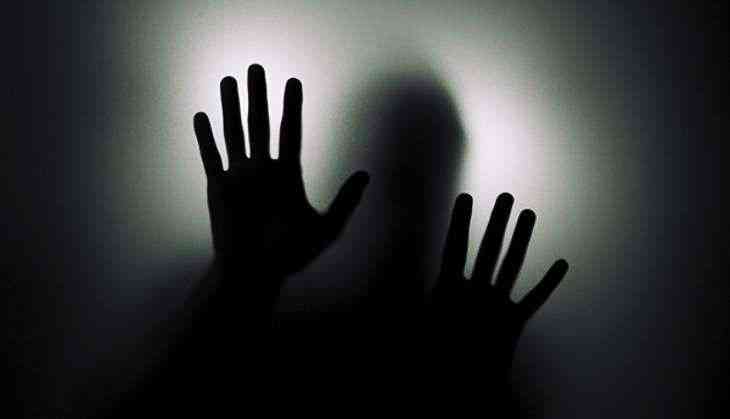 The recent incidents of sexual assaults reported in many schools across the country highlight one thing – a severe lapse in security and protection of children's rights by school authorities, law enforcement, parents and civil society in general.
These incidents have not only put a spotlight on how unsafe and vulnerable our children are even in some of the better-known and expensive schools in India's urban cities but it also highlighted the lack of accountability from all parties involved when such incidents occur.
But most importantly, the recent incidents have clearly brought some stark questions to the forefront which the government needs to answer.
First – Who's accountable when a child is assaulted on school premises?
Second – Should schools still be allowed to function when crimes against children have been reported on its premises?
Third – What immediate measures can the government take in order to prevent crimes against children especially in schools?
Fourth – Should the hiring process of teaching and support staff entail criteria other than just professional qualifications?
The incidents
A few weeks ago, two physical education teachers of GD Birla Centre for Education in Kolkata were arrested for allegedly sexually assaulting a four-year-old nursery student on the school premises.
What was more shocking was that in a letter, emailed to nearly 4,000 parents, explaining why the school was being shut indefinitely, the institution not only named the four-year-old, but they also shared her picture.
Soon after, another school in Kolkata, MP Birla Foundation Higher Secondary School, came into the limelight, for suspending a staff member for allegedly sexual assaulting a three-year-old in school, not once but at least twice – once in June and once in September.
In late October it was reported that an 11-year-old student of the Kaushalya World School in Noida had been sodomised by a school employee on a number of occasions for over four years. The accused handled the administrative work and was also the head of the school's media cell. In this incident – the parents even accused the school of defending the accused.
Another incident of sexual assault came to light in a Ghaziabad government school where a seven-year-old victim's father filed a complaint with the Ghaziabad police on 3 December accusing a class 5 student of sexual assault. The complaint said that the class 5 student tried to insert a wooden stick inside the private parts of a class 2 student in the school toilet.
A school principal was booked for sexually assaulting a seven-year-old girl student in Jharkhand's Koderma district in Tilaiya Public School. The principal allegedly sexually abused the girl in the school's washroom on 29 November. When she cried out for help, he offered her a chocolate. The girl informed her mother after reaching home.
But what was more unbelievable was the 'confession' of the Ranchi school principal. He told reporters, "Yes I did, but it wasn't such a big mistake. There was no sexual intercourse. Let me be frank, I could not even have done it, I'm old now. It was an accident."
Lack of accountability
In most cases where a violation of child's rights and safety in schools is reported, there is a clear lack of accountability from all parties involved. In the cases of GD Birla and MP Birla schools, the management of both the schools have largely stayed away from the making statements to the media.
According to Stuti Narain Kacker, chairperson of the National Commission for Protection of Child Rights, the principal is usually held responsible for an act of sexual abuse of a child inside an educational institution.
"What usually happens is that the principals are removed and are made scapegoats when incidents like these happen but the school management often gets away. But they should both be equally held accountable," she said.
Pranaadhika, founder of One Million against Child Sexual Abuse, has been working with the families of survivors in both the GD Birla and MP Birla cases.
"This lack of accountability really must be challenged by the government authorities and the justice system. Both the schools are Birla schools, the management of both the schools, who are actually authorities in charge and are responsible for running the schools, nobody has even touched them. The parents of the survivors know that they are fighting a losing battle against these rich establishments. In most cases, just like in Ryan International School, the management got away because of the proximity to the ruling party. Accountability must be extended to all those involved irrespective," she told Catch.
Ambarish Rai, the national convener of the Right to Education (RTE) Forum told Catch –
"If a school is involved in sexual assault or the violation of a child's rights in any form, whether in a public or a private school, automatically everybody with the responsibility of taking care of the child is accountable. From the parents to the teachers, to the school authorities, to the law enforcement, to the government, to the public prosecutors, everybody is accountable. The Protection of Children against Sexual Offences (POCSO) Act clearly says that all these parties must be held accountable so justice is provided to the child."
So should schools be shut down?
When the report of sexual assault was registered against the two PE teachers of GD Birla Centre for Education in Kolkata, the now 'relieved' principal Sharmila Nath decided to shut down the school indefinitely.
Like many parents, Pranaadhika feels that shut down of the involved school is the right way to go about it.
"The POCSO Act makes it clear that the school must be shut down until the investigation is over and the perpetrator has been caught. Until the time, and all involved parties – accused, teachers, survivor, principal, support staff, other students – are not questioned, the school should remain shut. The safety of students must not be compromised. In fact, if a school has been involved in cases of violation of child's rights repeatedly, the school should be shut down. Period. The government must enforce stringent regulations in cases like these," she said.
However, not all child's activist share Pranaadhika's viewpoint.
"They (the school management) cannot jeopardise the future of the 7,000 students studying there. We will definitely take legal action against the management of the school for this. Shutting down of schools till the perpetrator is caught is fine, but shutting a school indefinitely is not the answer," Ananya Chatterjee Chakraborti, chairperson of West Bengal Commission for Protection of Child Rights (WBCPCR) aid about the shutdown of GD Birla school.
"If a crime is committed against a child in school and all the necessary precautions and safety measures aren't in place as directed by RTE and the POCSO Act (as in the case of GD Birla school, no CCTV cameras inside the school except for one in the school office) the government has the ability to direct the shutdown of the school indefinitely. Under no circumstances can the safety of students be taken lightly," Ambarish Rai feels.
Immediate measures
After the gruesome murder of seven-year-old Pradhuyam Thakur in Ryan International School, Delhi Education Minister Manish Sisodia told Catch that the Delhi government had made it mandatory for all schools to install proper functioning CCTV cameras in all corridors, classrooms and halls.
"Each school will have to submit weekly reports on our website after going through CCTV footage of the school premises ensuring that no illegal and untoward activity was found. If these schools are later implicated, strictest action will be taken against them," Sisodia said.
However, Pranaadhika feels that the government needs to take other precautionary actions apart from safety installations like CCTV cameras.
"The most important thing and that is something that I'm working on with relevant government bodies, is that schools across India have to introduce 'Personal Safety Education' programmes for students, teachers, support staff, parents etc. And this needs to be introduced for students since kindergarten where children are taught about good and bad touch. Teachers and support staff need to be sensitised about how to deal with sexual assault and molestation cases. Parents must also learn how to communicate with their wards about subjects like these. This is very very important and we are currently working on coming with curriculum material for this programme," she explained.
"Just like universities and colleges and many organisations have an 'Internal Complaints Committee,' a body like this will be established in schools as well that consists of the school's top brass and external members like child rights activists, NGO workers or child rights lawyers or district education officers; members who are not associated or on the pay roll of these schools. These bodies should be made accessible to students to safely and openly report cases of harassment or assault. These changes must be made immediately," Rai said.
Hiring process
In most cases of sexual assault in schools, the perpetrators are usually either teaching or support staff. This, in turn, raises important questions about the criteria schools across the country follow to hire its staff members.
According to Ambarish Rai, government schools in India face a shortage of 9 lakh teachers while 11 lakh teachers are 'untrained' or 'guest teachers'.
"When there is such a shortage of teachers in India schools, both government and private, most of the times hire untrained staff on contractual basis. These teachers don't have the proper teaching qualifications of permanent staff. These teachers aren't properly trained or sensitised towards child's rights. It's not hard to imagine that these staff members can sometimes take undue advantage of even children," Rai pointed out.
"It is not enough to hire teachers on the basis of their educational qualifications. Criminal records and background checks are barely ever conducted before the hiring is done," Stuti Narain Kacker pointed out.
Manish Sisodia in an earlier interview told Catch –
"It is absolutely imperative for schools both government and private schools to conduct background checks on its teaching and support staff. In fact, Delhi government is making it mandatory for all Delhi schools to submit police verified certificates for all its staff members including new hires and old staff."
"Apart from professional qualification, the emotional qualification of teachers must be taken into account before they are hired. How a teacher communicates and behaves with children should be a very important criteria in the hiring process," Pranaadhika says.
Edited by Jhinuk Sen