What explains the absence of outrage over Mohammad Afrazul's hacking?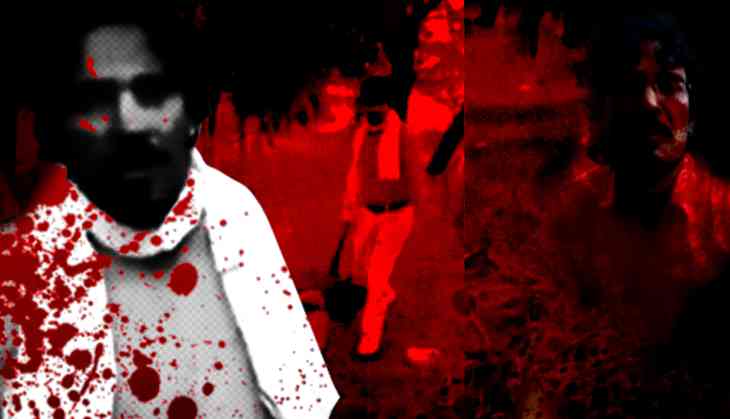 How does one explain the absence of outrage over the Rajsamand murder case? Has it been received as yet another incident of crime among the hundreds that are lined up in our newspapers everyday? Or has it deliberately been soft-peddled to ensure that the real evil behind it is not highlighted?
Shambhulal Regar, the assailant, can be seen on video hacking Mohammad Afrajul to death and then setting his body afire. He can also be clearly heard berating "love jihad" and "jihadis". He has reportedly said even days after the crime that he feels no remorse for what he did.
Is it still not clear that Regar's diabolical act was motivated by a communal impulse? Why then has the incident not been flagged by the voices that matter as a critical milestone in the continuous down-slide of humanity? Why have political leaders, each a representative of millions, not condemned the act for what it is?
Between 7 and 8 December, Rajasthan Chief Minister Vasundhara Raje was in Jhunjhunu, about 500 kilometres away from Rajsamand where the crime took place. Through Twitter, Raje made it a point to announce that in these two days she was busy planting a tree, attending an exhibition, meeting bureaucrats, holding a janata darbar, inaugurating a kitchen programme and observing the Armed Forces Flag Day.
The CM didn't spare a single tweet for Afrajul's murder. Not even the customary condolence message. She reportedly gave a short press statement, saying "Culprit promptly nabbed by Police. Have directed them to prosecute the criminal in the shortest possible time. Deplorable act which needs to be condemned in strongest possible terms".
Note the absence of stress on the communal aspect of the case. Raje was not alone in this. State Home Minister Gulab Chand Kataria did underline that the case was shocking, but he merely informed that the accused had been arrested and a special investigation team (SIT) had been set up for a probe.
Opposition leaders fared no better. Rajasthan Congress Chief and former Union Minister Sachin Pilot too condemned the incident but bracketed it in the 'law and order' category. No word on the ideology behind the incident.
Prime Minister Narendra Modi has had the impulse to note Mani Shankar Aiyar's jibe at him and to speak on it but he has not taken note of the killing in Rajsamand. One can always hope he will mention it in the next episode of his "Mann Ki Baat".
Mohammad Akhlaq's lynching in Dadri in 2015 had shown when BJP leaders do not ignore hate crimes, they justify them. So perhaps its better when they ignore, but what do we understand with Congress leaders looking the other way? Deep in the middle of campaigning for Gujarat elections, a temple-hopping Congress Vice President Rahul Gandhi has also not spoken on the issue.
Is this a case of competitive Hindutva? Is the Congress playing on the back-foot in this case because it feels that otherwise the BJP will get another chance to blame it for being anti-Hindu? One can only hope that's not the case because the Rajsamand incident is a really low point. It is the actualisation of what radical elements in the larger Sangh Parivar have always professed.
That ideology would love this sentiment to spread, either by fanning the flames or allowing them to blow up on their own. A further descent down that hill would be very steep.