What got Rakesh Maria transferred: politics, police rivalry or Sheena Bora case?
Parth MN
| Updated on: 9 September 2015, 9:30 IST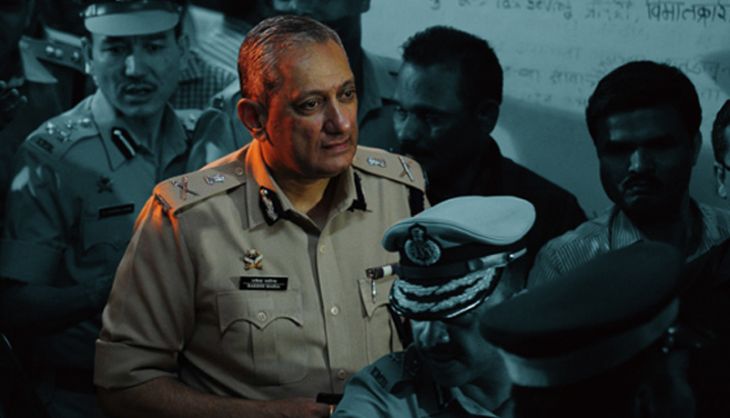 The transfer
Mumbai police commissioner Rakesh Maria has been transferred
Maharashtra govt says it\'s a routine promotion. But many say it\'s linked to the Sheena Bora case
Maria was supervising the probe. He was criticised for giving it too much importance
Former commissioner Satyapal Singh says Maria was close to Peter Mukerjea
Maharashtra govt later clarified that Maria will still lead the probe. But is this an afterthought?
The questions
Why did Maria get so involved in the case?
Why was he transferred before his term ended?
Maria has been given a position that wasn\'t in accordance with his rank
Why couldn\'t govt wait for his promotion, which was due in 20 days?
Controversies
Mumbai's top cop Rakesh Maria has been 'promoted' even as he was supervising the investigation into the Sheena Bora murder case. He has been appointed as the Director General of Home Guards, Maharashtra. Ahmed Javed will take over as the Commissioner of Police with immediate effect. Javed was quick to assure that the "case will be investigated with the professionalism it deserves".
The abruptness of the decision triggered speculation that the transfer had something to do with the Sheena Bora case. However, the Maharashtra government clarified on Tuesday evening that he would continue investigating the case until the chargesheet is filed.
Was this just an afterthought to put to rest the conspiracy theories that followed the announcement of Maria's transfer?
Conspiracy theories
One such theory was put forward by former Mumbai police chief and BJP MP Satyapal Singh.
"There has to be something (suspicious), why else the transfer? I have heard he was close to Peter Mukerjea," he said.
What had sent tongues wagging was the importance that Maria attached to the Sheena Bora murder case.
Maria personally interrogated prime accused Indrani Mukerjea and many others connected with the case. He even addressed a press conference specifically on the case, which raised many eyebrows as he hasn't given a single interview during his tenure as Mumbai's police commissioner.
Govt's decision to let Maria continue handling the Sheena Bora case seems more like an afterthought
He even deployed his most trustworthy men like Dattatray Bhargude, Dinesh Kadam and Sanjay Kadam on the case.
"It (the decision to let Maria continue investigating the case) was obviously an afterthought," said former IPS officer Sudhakar Suradkar. "They did not make it clear at the time of announcement. The kind of rumours that floated following his transfer, prompted the government to take this step."
Retired IPS officer YP Singh termed the order as "illegal"."Administrative orders cannot govern statutory procedures...So as Commissioner of Police, he had power under Section 36 of the CrPc to investigate the case. But he doesn't have the power as a Home Guard now," he said.
A victim of politics?
The entire controversy only ended up establishing the Maharashtra government's ambivalent relationship with Maria. Some say that the new government always wanted to get rid of him, because of his alleged proximity to Sharad Pawar.
After the BJP came to power in Maharashtra, there were rumours in police circles that Maria and the new government were at loggerheads.
Maria was due for promotion in 20 days time and he reportedly met Chief Minister Devendra Fadnavis on Monday night. Apparently, Fadnavis was unhappy with the undue importance given to the Sheena Bora murder case.
"Police have given a lot of attention to a case which is in the media spotlight. It should pay similar attention to other cases, which do not get media focus," Fadnavis had told reporters.
The transfer order was issued hours after the CM boarded the flight for Japan on Tuesday morning.
Just two months ago, the CM had demanded an explanation from Maria regarding his meeting with tainted former IPL commissioner Lalit Modi in 2014.
"There are political considerations at play since Maria was appointed by the earlier government," said Singh. "Removing someone so unceremoniously from an enormously glamorous post to an unglamorous one, shows there are other factors at work," he adds.
The Congress-NCP government had appointed Maria as the commissioner in February 2014. He was appointed ahead of Javed, even though the latter is a batch senior to him.
It is also believed that a lobby within the Mumbai police worked against Maria.
A controversial career
Maria became famous for cracking high profile cases but he has had more than his share of controversies.
His earliest brush with fame was in1993 when he led the team that cracked the Bombay blasts case. He is also known as the police officer who got Sanjay Dutt to confess his underworld connections and the one who interrogated Ajmal Kasab.
In 2003, there were allegations that he has links with the underworld. A CBI probe was conducted against him, but he came out clean.
26/11 martyr Ashok Kamte's wife blamed him for mishandling the security response during the attacks, thereby causing the deaths of many police personnel.
Vested interests at play?
Suradkar said the move to promote Maria should not come as a surprise. "It has always happened irrespective of the party in power...Whenever they perceive someone as inconvenient, he is transferred and it is sugarcoated as promotion."
He suggests that Maria might have been transferred because of "vested interests" involved in the high profile Sheena Bora case.
"Look at it chronologically - Economic Offences Wing is asked to look into the matter and he is immediately transferred," he said, questioning the manner in which the transfer was hastened.
"He was finishing his term on 30 September anyway. Obviously there are some people who do not want him to be there. They must have pressurised the establishment to get rid of him. The CM seems to have succumbed to the pressure," he added.
Singh said the transfer was against the rules. "The post Maria has been given is actually meant for an officer of Additional DG rank. Instead they have appointed an officer of DG rank (Maria)," Singh says.
He further points out that Maria has been transferred prematurely as he hadn't completed his two-year tenure.
Clearly, Maria's transfer has raised many questions. Not many are willing to see this as a routine transfer and even the decision to persist with him in the Sheena Bora murder case, hasn't cut much ice.