West Bengal: Kolkata's influential imam slams CM Mamata Banerjee for doling out Rs 28 crore to Durga puja committees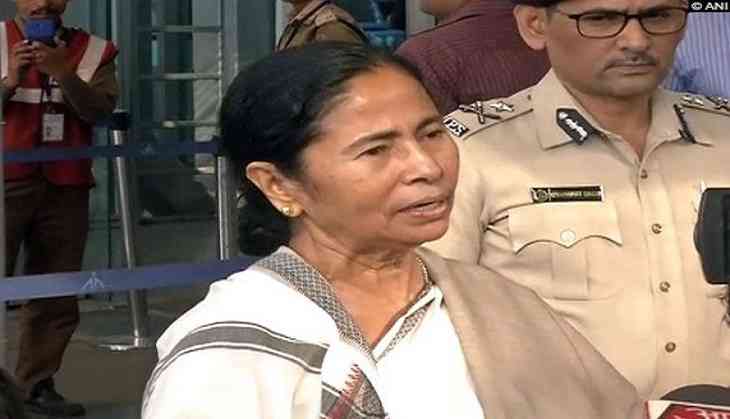 Kolkata's influential imam Pirzada Taha Siddiqui slammed West Bengal chief minister Mamata Banerjee for doling out Rs 28 crore from state coffers to Durga puja committees.
"Those who blame BJP for inciting communal sentiments themselves indulge in it many a time. Trinamool's blaming BJP for the recent Dum Dum bomb blast is a recent case in point," said Pirzada who holds heavy political influence. He said this in a protest rally on Thursday.
Pirzada criticized the Bengal CM at the rally of hundreds of Muslim youth held in front of the Tipu Sultan Masjid at Kokata's Esplanade.
"We've not come here with swords and lathis… We came to voice our demands. What's wrong with that?" said Pirzada.
Addressing the youth, All Bengal Minorities Youth Federation general secretary Kamarujjaman said "India is a secular country. A government should not sponsor a religious programme."
Clarifying his stand, Pirzada said "I've no problem if Mamata's government grants money for Durga puja. But government should do that for other communities too".
Commenting over the honorariums given to imams and muezzins, he said "Muslims have huge expanses of Wakf property in Bengal. The Wakf Board is the custodian of these lands. The government is giving imams, muezzins money from income of these Muslim properties. I don't mind if government grants money to purohits serving Hindu 'debottar' properties either."
Coming down heavily on the Mamata government, he said "I'm against riots and divisive politics. The Left Front took our votes spreading the scare of riots among Muslims. Trinamool is scaring us using the BJP card now".
Also read: Bihar CM Nitish Kumar does not want to be a follower of the first Prime Minister Pandit Jawahar Lal Nehru; here's why