Watch: India, US sign the long-pending LEMOA. Here's what it means for India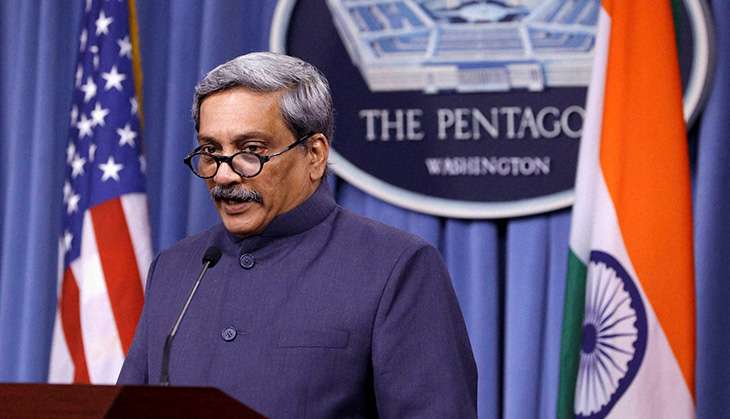 India and the United States signed the long-pending logistics exchange agreement on Tuesday, during Defence Minister Manohar Parikkar's visit to Washington.
Christened Logistics Exchange Memorandum Of Association (LEMOA), as opposed to Logistics Support Agreement (LSA), which the US has signed with its several military allies and other countries, the deal allows the militaries of both countries to cut down on bureaucratic procedures which are otherwise mandatory for such assistance.
It is a bold decision by the Narendra Modi government which has been able to convince the US to tweak the agreement with enough safeguards.
It entails that both the countries can use each other's bases for repair and replenishment of supplies. And, it does not mean that the US will set up military bases in India, as was being understood in the political circles.
"The Agreement does not create any obligations on either Party (India or the US) to carry out any joint activity. It does not provide for the establishment of any bases or basing arrangements," the Defence Ministry statement says.
The ministry also pointed out that LEMOA "would be used exclusively during authorised port visits, joint exercises, joint training, and humanitarian assistance and disaster relief efforts".
And that "Logistics support for any other cooperative efforts shall only be provided on a case-by-case basis through prior mutual consent of the Parties, consistent with their respective laws, regulations and policies".
The US had been insisting that India sign this agreement for over two decades now. Both the countries came close to finalising it during the tenure of the last UPA government. However, it was stalled after a red flag from AK Antony, the then defence minister.
There were apprehensions that the logistics support agreement would bring India into a de facto military alliance with the US, even when both the countries are not on the same page when it comes to their foreign policy.
LEMOA, according to experts, is the least sensitive of the three agreements that the US has been prodding India to sign, including Communications and Information Security Memorandum of Agreement (CISMOA) and a Basic Exchange and Cooperation Agreement for Geospatial Information and Services Cooperation (BECA).