Uri attack: Here's why the NIA probe won't achieve anything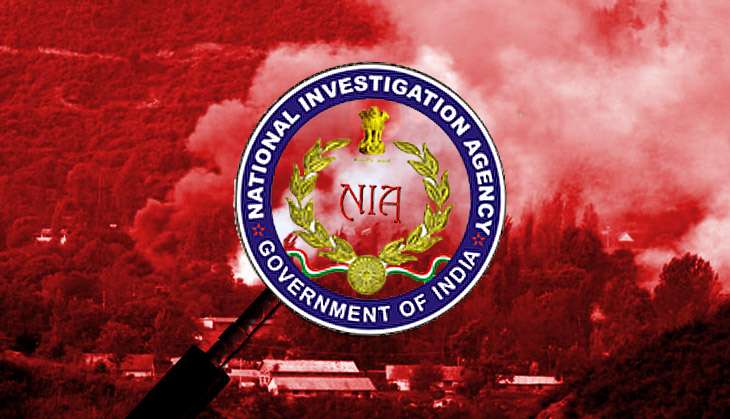 India has put the blame for the Uri attack on Pakistani-based terror organisation Jaish-e-Mohammed.
"All four killed were foreign terrorists and had some items with them which had Pakistani markings. Initial reports indicate that the slain terrorists belong to Jaish-e-Mohammed Tanzeem. Four AK-47 rifles and four under-barrel grenade launchers along with a large number of other war-like stores were recovered from them," Indian Army's Director General of Military Operations (DGMO), Lt. Gen. Ranbir Singh, stated on 18 September.
The usual suspects
This was the fifth major attack on the army and paramilitary forces in J&K this year. At least 29 personnel have lost their lives in these terror operations. However, the fidayeen attack on Uri was the most audacious in its scale and planning.
Lashkar-e-Taiba, Jaish-e-Mohammed and Hizbul Mujahideen are the usual suspects behind any major terror incident in India. Yet, the leaders of these organisations remain out of bounds for the Indian establishment in safe havens across the border.
Jaish-e-Mohammed is also believed to have carried out the Pathankot airbase attack on 2 January. However, the Indian government has failed to bring the perpetrators to book. All claims made by Nawaz Sharif's government to co-operate in the probe have turned out to be a sham as Masood Azhar remains unscathed in the 'protective custody' of Pakistani security agencies.
Also read - Uri attack: Why Narendra Modi is afraid to take the Opposition along
In April, India's bid to list Azhar as a designated terrorist in UN Security Council Sanctions Committee was blocked by China.
The great NIA brick wall
The Uri attack probe has now been handed over to the National Investigation Agency (NIA). But the agency is likely to hit a dead end soon as all the four fidayeen involved in the attack are dead. Pakistan, as well as Azhar, would have been under some pressure if any of these terrorists were alive.
The 26/11 Mumbai attack is a case in point. The capture of Ajmal Kasab proved to be a major embarrassment for Pakistan as he spilt the beans on the entire conspiracy. It was on the basis of Kasab's confession that Pakistan was forced to put Lashkar commander Zaki-ur-Rehman Lakhvi behind the bars.
There is no doubt that capturing a terrorist alive puts conspirators under tremendous pressure. Even so, the Pakistani state has still failed to punish the perpetrators of 26/11 attack.
It is a foregone conclusion that the masterminds of Uri attack are residing across the border. That's why it will never be possible for the NIA to question the suspects. Pakistan had declined permission for the NIA team to visit that country after Pathankot attack. This was despite the fact that India had allowed access to a Pakistani probe team to visit the Pathankot airbase.
Pakistani hospitality
The NIA can list Masood Azhar as an accused in Uri case, but only if it finds some solid evidence - it will be nothing more than a formality. After all, a long list of international fugitives, including Hafiz Saeed and Dawood Ibrahim, continue to enjoy Pakistani hospitality. Indian efforts to confront the Pakistani government with proof have been invariably met with an unabashed denial.
There is no way to punish people like Hafiz Saeed, Masood Azhar and Dawood Ibrahim till they are caught by some Indian agency. However, Indian security apparatus has shown little propensity or even capability in this regard. India has failed even to recapture the five terrorists bartered during the Kandahar hijacking.
Expecting Dawood Ibrahim and Hafiz Saeed to be in Indian custody any time soon is nothing short of fantasy in such a scenario. The NIA sources admit that even Chhota Rajan had chosen to surrender; his capture was not an outcome of any secret operation.
The NIA probe
Former police officer Vikas Narayan Rai, who was also the head of the Samjhauta Express blast probe team, is realistic about NIA's chances of bringing the Uri attack investigation to a logical conclusion.
"The probe must take place, but such actions are not of much importance. At the most, non-bailable arrest warrants and Interpol red alerts would be issued against the terror accused. We will manage to put some pressure on Pakistan, but it will remain defiant. China is Pakistan's close ally. It is indispensable for the US in its fight against terror. Therefore, Indian agencies will have to take action on their own," Rai says.
Security analyst Qamar Agha, however, feels such investigations help in plugging gaps within our security apparatus.
"From now onwards, the Army and other forces would be more vigilant during the change of units in camps. We need the investigation to identify and neutralise terrorist sleeper cells. The Army will also be conducting an internal enquiry to find out whether any insider was also involved," Agha says.
The findings of Pathankot probe
The Pakistani probe team that visited the Pathankot airbase concluded that there was no Pakistani angle to the attack.
Agha disagrees with this inference. According to him, such attacks can never take place without the help of intelligence agencies. He points towards the fact that Pakistani markings were found on weapons, GPS systems, maps and other belongings of terrorists in Pathankot as well as Uri.
The progress in Pathankot attack has not moved forward after Pakistan arrested three of the accused, Khalid Mahmood, Irshadul Haque and Muhammad Shoaib in February.
Can such attacks be averted? In the opinion of a serving Military Intelligence officer, "Uri has a tough terrain. The terrorists capitalise on any loophole or opportunity to sneak across the LoC. But they cannot attack an army camp without the active support of Pakistani intelligence agencies."
Edited by Aleesha Matharu
More in Catch - Uri terror attack: what India may do to retaliate
Was the Uri attack designed to provoke in the run up to UNGA session?