UP police books food van owner for not serving baati-chokha on time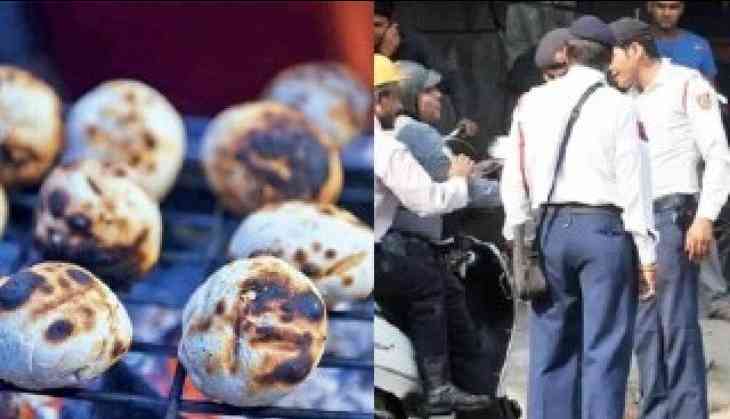 Perturbed by the delay in being served baati chokha, an Uttar Pradesh cop reportedly booked a food car vendor for not sporting a seat belt. The incident happened of Monday, but was uncovered on Wednesday after a clip of the incident surfaced on the internet. The cop has been suspended after a probe.
As per the Bazarkhala circle officer Anil Kumar Yadav, who probed the incident, Talkotora SI Dinesh Chandra went to buy some food him and his colleague. He asked the vendor to briskly wrap the food. The vendor requested him to wait because chokha was being made.
However, the cop grew impatient and left without the food.
Later, when the vendor was driving home, the same cop pulled him up at a trisection in Rajajipuram and asked the vendor for his car registration paper, but the cop charged him for not wearing a seatbelt.
The cop said to the vendor that he was paying the price for not serving him food on time. He intimidated the vendor and frightened to levy more challans and stoped the vendor from doing business in Talkatora.
The vendor's wife and daughters were inside the car. One of the daughter made the clip.
CO Yadav, who saw the video, submitted that the cop was at fault. Later, SI Chandra was suspended for breaching police code.