UP cops send 6 ISIS-linked detained youth home, will try to de-radicalise them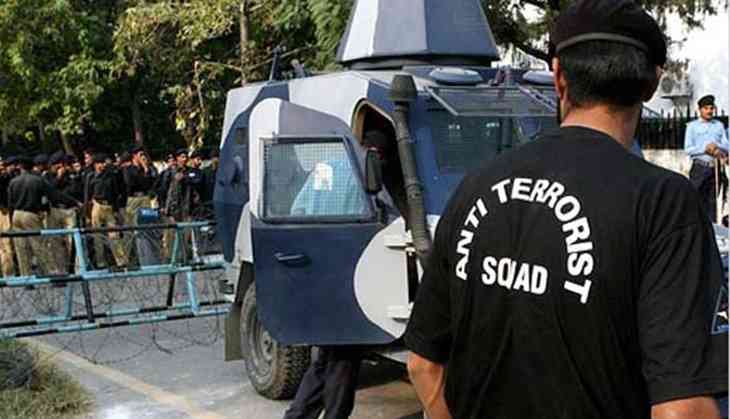 (For representation only)
A day after raids in multiple states against suspected Islamic State-inspired youth, the Uttar Pradesh Anti-Terrorism Squad said six of them had been sent back home, while the other four had been produced in a court in Lucknow.
This group of alleged ISIS Khorasan members, cops claim, was busted before it could carry out the planned strike. According to reports in local newspapers, the boys' families have questioned the arrests.
The operation and its aftermath
In the wee hours of Thursday, based on inputs from security agencies, in a joint operation carried out by the police teams of Delhi, Maharashtra, Uttar Pradesh, Punjab, Bihar and Andhra Pradesh, four suspected terrorists belonging to the ISIS Khorasan module were arrested and six others were detained.
The anti-terror cops swooped down on several neighbourhoods in Mumbra (Maharashtra), Jalandhar (Punjab), Narkatiaganj (Bihar), and Bijnor and Muzaffarnagar in Uttar Pradesh, the officials added.
Six of the released suspects include Farman, who was picked up from a Madrasa in Daulatabad village of Bijnor, Zainul from Alipura Jat village in Bijnor, Azizurrahman from Dhampur, a small town in Bijnor, and another youth detained from Jhinjana town in Muzaffarnagar.
Those arrested by the ATS on charges of conspiring to carry out a terror strike included Mohammad Faizan, arrested from a mosque in Barhapur village in Bijnor, Nazim Shamshad Ahmed alias Umar, who was arrested in Mumbra, Ehtesham, who was arrested in Narkatia Ganj, and Muzammil, who was arrested from Jalandhar.
"The six people that we were interrogating in Noida have been sent back home to their relatives," an senior UP ATS official said.
"If any evidence is found against them, then action will be taken," the official said, adding they suspected the possibility of them getting influenced by radical propaganda. He said the police would try to bring them back to the mainstream, through de-radicalisation counselling, with help from their families.
Agencies had claimed that the suspects were under watch for the last six months. UP ATS officials say this group, which was formed six months ago, was planning to procure weapons to carry out a strike. The men were in touch through social media.
Investigators believe that Umar and Ehtesham had paid a local in Bijnor to procure weapons for the attack. This local, however, is still to be nabbed by the cops, and continues to be on the run.
Poor backgrounds
Some of the suspected ISIS-inspired radicalised youth planning attacks who have been arrested in the past came from educated backgrounds, including engineers and other technocrats, who were suspected to be in touch with foreign handlers in Syria. Unlike them, the men arrested this time come from poor backgrounds.
While Faizan is a cleric in a local Mosque in Barhapur, Umar, who originally hails from Bijnor, works as a mechanic in Mumbra. Muzammil works as a tailor in Unnao.
Only last month, the encounter of Saifullah in Lucknow had raised suspicion about the increasing influence of the Islamic State in the country. The module, which the investigators claim was behind the bombing of train in Ujjain, was not found to be in touch with a foreign handler, according to recent reports. In fact, it may have been associated with the Junud al Khalifa fil Hind, a group suspected to be affiliated to the Islamic State.