Udta Punjab: Bollywood takes on Modi govt and "chamcha" Pahlaj Nihalani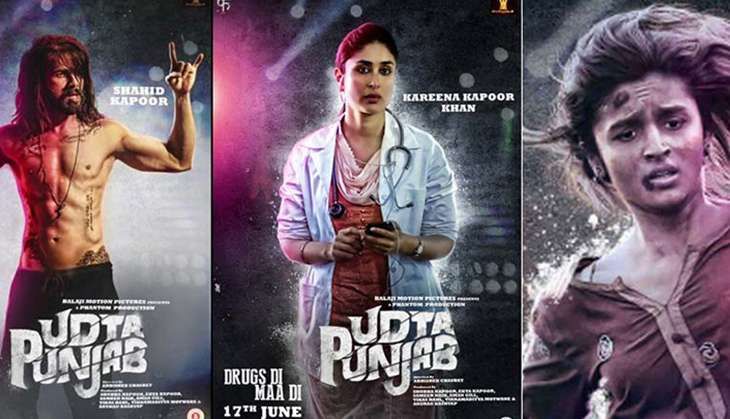 The Hindi film industry on Wednesday took a strong stand against the attempts to censor the film Udta Punjab. This happened on a day when Central Board of Film Certification chairman Pahlaj Nihalani openly admitted that he was a chamcha (stooge) of Prime Minister Narendra Modi.
But the Nihalani wasn't the only target for the film fraternity. Some film stars even took on the government for killing creativity and being in denial about Punjab's drug menace.
The CBFC has suggested 89 cuts to the film and the removal of all references to Punjab, including in the title.
Also read - Twitter hits Pahlaj Nihalani for a six over Udta Punjab
A number of prominent Bollywood personalities such as Aamir Khan, Amitabh Bachchan, Shyam Benegal, Mahesh Bhatt, Mukesh Bhatt, Imtiaz Ali and Zoya Akhar came out in support of Udta Punjab.
Aamir Khan, whose film PK (2014) had to face protests from right-wing groups, said that the efforts to censor the film are unjustified.
"It is unfortunate that the film is going through so many problems. The film has a social message about the drug addiction problem in Punjab and I don't think it has something objectionable. I hope that the film gets justice at the tribunal since voice of artists should be free," Khan said.
Bachchan said that these were attempts to kill creativity.
"I am not quite aware of what the issue is. I have been reading about it. All I can say is that don't try and kill creativity. If you kill creativity, you kill the soul and that is all that we have," he said.
Directors back Kashyap
The most strong show of support for Udta Punjab producer Anurag Kashyap and director Abhishek Chaubey came from fellow filmmakers, who held a press conference in Mumbai on Wednesday. The presser was attended by prominent directors and producers like Mahesh Bhatt, Mukesh Bhatt, Imtiaz Ali, Kabir Khan, Satish Kaushik and Zoya Akhtar among others.
Mahesh Bhatt said that it was a shame that a movie which "holds a mirror and shames society about the drug menace is being strangulated".
His brother Mukesh Bhatt, also the president of Film and Producers Guild of India, specifically attacked Nihalani, saying that he has been a roadblock to the industry and should be removed. He even accused Nihalani of lying and creating problems for films.
"His move is malicious and vicious," he added.
Kabir Khan criticised the government for being in denial about the drug menace in Punjab.
"Last year, I was shooting for Bajrangi Bhaijaan in Punjab, everyone was talking about the seriousness of the drug problem. People are discussing it everywhere. You can't just dig a hole like an ostrich and believe that no one can see you," said the director, who also says that there should be no censorship in India.
Ashwini Chaudhary, the secretary of Indian Films and Television Directors Association promised to fight till the matter reaches a logical solution. "10,000 members, who are a part of the directors association, are with Anurag Kashyap on this issue. The entire industry has stood by Anurag this time and we will continue to fight," Chaudhary said.
Other people from the industry who lent their support to Phantom Productions and Balaji Motion Pictures - the makers of Udta Punjab - include Ramesh Taurani, Rahul Dholakia, Shrish Kunder, Aanand L Rai and Sudhir Mishra.
While there were reports of a rift between Phantom and Balaji Motion Pictures, Ekta Kapoor voiced her support for Kashyap.
"Anurag Kashyap is the spokesperson of Udta Punjab and we stand by him," Kapoor, the head of Balaji Motion Pictures, said.
The makers have now moved the High Court with a petition to let the film release in theatres without any cuts and the court is expected to give its judgment on 9 June.
Unprecedented unity
Even though individual filmmakers like Kashyap have often fought battles against censorship, this is the first time that the fraternity as a whole has taken on the CBFC as well as the government that is backing it.
Kashyap on Tuesday attacked the government, in particular Minister of State for Information and Broadcasting, Rajyavardhan Rathore in a series of tweets. He also accused the government of transforming India into North Korea.
What gave further indications that the CBFC's actions were influenced by the government was Nihalani's open admission that he was a stooge of Narendra Modi.
"Yes, I am a chamcha of Narendra Modi as Anurag Kashyap said. I am proud to be, a Modi Chamcha (stooge). Should I be a chamcha of the Italian Prime Minister instead?" Nihalani said. During the 2014 Lok Sabha elections, Nihalani had directed promotional videos for Modi's campaign.
Nihalani has even gone to the extent of accusing Kashyap of taking money from the Aam Aadmi Party to make Udta Punjab.
Assembly elections are due in Punjab next year and the AAP has been raising the drug menace as a major issue. It has accused certain leaders of the ruling Shiromani Akali Dal-BJP government of being in cahoots with the drug mafia.
Not surprisingly the Akali Dal was the first party to take objection to the film and accusing it of "insulting" Punjab. The nexus between politicians and the drug mafia is one of the key themes in the film, an element which the CBFC has apparently tried to remove.Directed by Abhishek Chaubey, Udta Punjab stars Shahid Kapoor, Alia Bhatt, Kareena Kapoor and Diljit Dosanjh in lead.
Edited by Aditya Menon
More in Catch - Udta Punjab: Anurag Kashyap says govt messing with the wrong person
Udta Punjab or no Udta Punjab, there is a huge drug crisis in Punjab