TRS accuses Centre of evading no-confidence motion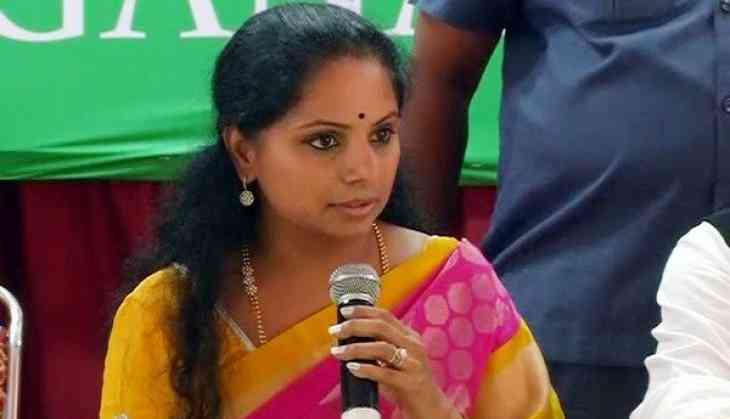 Telangana Rashtra Samithi (TRS) MP Kalvakuntla Kavitha has said that the Centre has been evading no-confidence motion.
"Till now no efforts have been made by the Centre to resolve the issues of Telangana state. We will now sit silently in Parliament and will see whether the Bharatiya Janata Party (BJP) brings no-confidence motion or not," Kavitha told reporters.
"If there is a discussion in the Lok Sabha, we will take part in the debate to highlight our issues," she added.
Earlier on Monday, the Telangana ruling party had announced that its party MPs will participate in a discussion on the no-confidence motion against the NDA if taken up by Parliament.
It further said that the MPs will not resort to slogan-shouting or rush to the well to press for a hike in quota percentage to backward sections in Telangana.
--ANI
Also Read: Rajasthan: Bride rides horse as pre-wedding ritual