How not to crash the Indian Railways. The Bibek Debroy Report explained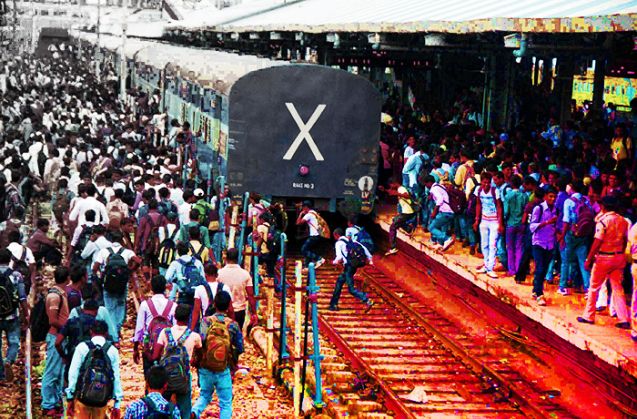 The disaster
The Debroy Committee Report on Indian Railways details just how sick it is.
This is the 12th report in 15 years. It has many damning revelations.
India does not know what a specific train costs, or what profits it makes.
Between 2004 and 2013, Indian Railways costs grew by 10.9%. But freight earnings grew by 4.8% and passenger earnings by less than 2.5 %.
There are 11,700 stalled projects. The cost of completion is Rs 4.9 lakh crore.
The Railway Board has 1,107 members. And 16 PSUs serve the Indian Railways\' needs. This makes for very slow decision-making.
The scale
Indian railways transports over 8.4 billion people a year. And over a billion tons of freight.
Making it financially viable is of critical importance.
The solutions
Migration to modern commercial accounting; link costs to price.
The committee wants social costs to be clearly indicated so states and the Centre can be billed.
Splitting of policy, operations and regulation, more corporatisation and decentralisation of its setup.
No privatisation, but liberalisation so private players can participate in the revival of the railways.
It can happen only in India. The theory of enterprise economics says price is the sum of costs and expectation of returns. India's political class has perpetuated a business model where price is divorced from cost.
Imagine an enterprise that offers services at a price but is ineffectual in computing the costs. This would be the Indian Railways.
The Bibek Debroy Committee submitted its report on 12 June - this is the 12th report in 15 years and the most damning of them all. The most revealing observation: "One doesn't quite know how much a train costs. Since one doesn't know how much a specific train costs, one doesn't know how much of profits a specific train brings in."
Effectively, the railways know what is earned from each train but the system derails the definition of what it costs them. To appreciate the magnitude of the mess, juxtapose this with the scale of its operations.
Every day, the railways run 21,000 trains, carry 23 million passengers and haul three million tonnes of freight - that's 8.4 billion passengers and over a billion tonnes of freight every year.
Railways operations alone cost 93 paise of every rupee earned, leaving little for safety, renewal and investment
The crisis in the Indian Railways was red-flagged by the Rakesh Mohan Committee as early as in 2001. The government was told that the requirements for sustaining viability "cannot be met in a business-as-usual scenario".
Since then, there have been eight ministers and three governments. There have also been 11 more committees and two white papers. Such is the mess that the Debroy Committee has escalated responsibility and stipulated that the implementation of the recommendations "should vest in the Minister of Railways alone, with an appropriate reporting to PMO".
Worsening condition
The Indian Railways is a template on how not to run an enterprise - a case study against political management of public utility services. Its trains run slower than they used to, its services are tardier, travel is riskier and its operating ratio is poorer.
This one factoid tells all: Operations cost 93 paise of every rupee earned, leaving little for safety, renewal and investment. Between 2004 and 2013, its costs grew by 10.9% whereas earnings in freight grew by 4.8% and passenger revenue at 2.8%. It is operationally broke and structurally dysfunctional.
The principal problem is the fog over what it pays for its services and what it gets in return. Born in colonial times and emaciated in the coalition era, the railways operate on an archaic accounting system, which served well when government support was assured. That support is thinning out and the Indian Railways is no longer a monopoly carrier of people and freight.
Tariff is set on the basis of political dividends - because freight doesn't vote and people do, freight rates are hiked despite loss of market share. There is also opacity about the cost of social obligations.
It has an organisational structure that is top-heavy, promotes layering and defies efficiency. The Railway Board is staffed by no less than 1,107 officers - including members, DGs, secretary, 16 AMs, 21 advisers, 94 EDs, directors, joint secretaries, deputy secretaries and so on. The network itself is divided - less for economic efficiency and more for political expediency - into a maze of 17 zones and 68 divisions.
Serving this Leviathan are six production units and 16 Public Sector Units - such as RITES, IRCON, BSCL, BCL, BWEL, CRIS, IRFC, CONCOR, KRCL, MRVC, RCIL, IRCTC, PRCL, RVNL, RLDA - involved in all manner of activities.
The Railway Board has 1,107 members; 16 PSUs serve the needs of the leviathan network. This makes for very slow and inefficient decision-making
Naturally, indecision, delays and cost escalation are embedded in the operating system. This has led to the creation of a large shunting yard with 11,700 delayed/stalled projects - some decades old - with a cost-of-completion tag of Rs 4.9 lakh crore. Initiatives such as the opening up of FDI for locomotive manufacture are yet to roll, even after seven long years.
In the age of outsourcing and just-in-time services and despite the easy availability of resource-planning algorithms, the railways believe in doing everything in their backyard. It makes its own wagons, wheels, coaches and electrical units, bottles its own water and cooks and caters its own food.
Among the world's largest employers, the railways also run 168 schools, 125 hospitals and a security unit of 57,000 personnel called the RPF. Is it any surprise that 51 paise of every rupee earned by the railways goes towards wages and pensions?
Solutions offered
The Debroy Committee has cried halt to this sordid saga. In its blueprint for the trainwreck that is the Indian Railways, the committee has recommended a pathway for renaissance. It has recommended a migration to modern commercial accounting system to enable linking costs to price.
It has advocated that social costs be clearly delineated so states and the Centre can be billed. It has suggested that all metro and suburban services be hived off as joint ventures with state governments. It has called for splitting of policy, operations and regulation.
Corporatisation will create a new cast for the Board, so it could focus on policy. Decentralisation will deliver efficiency in operations and a new Railway Regulatory Authority would enable autonomy, competition and transparency. It has mooted that all PSUs be brought under special purpose vehicles (SPV), to make them autonomous and help compete with private players.
The committee has not advocated privatisation, but has argued for liberalisation, so private players can participate in the revival of the railways - given the scope of operations and the scale involved.
These could include infrastructure, production of goods and services, passenger amenities, freight services, parcel trains and perhaps private trains. The idea is to introduce choice and competition that eventually helps all stakeholders.
These are all good recommendations. There is no disputing the fact that the restructure of the Indian Railways is central to the revival of the India story. Studies show increasing railway output by a rupee boosts national output by three rupees.
The question that begs to be asked is whether this government will be different from the previous ones. Narendra Modi enthralled urban audiences with the idea of an Indian Bullet Train. This promise demands that the Railways be put back on the rails first. Will the Modi sarkar bite the bullet?
The views expressed here are personal and do not reflect those of the organisation.