Third woman speaks out against Pachauri. Police continue to ignore it all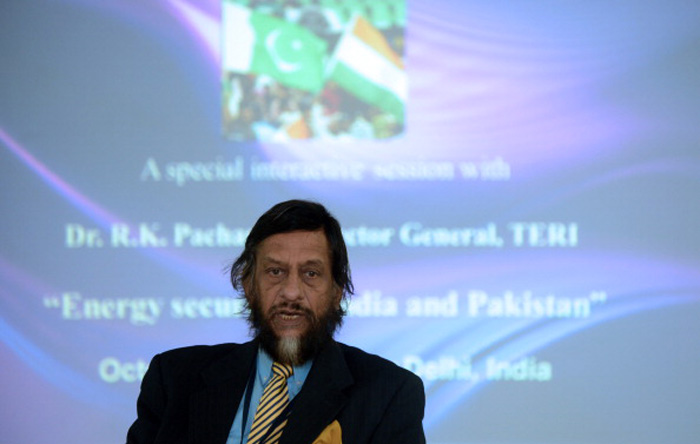 A third woman has claimed that she was sexually harassed by climate scientist Rajendra K Pachauri. In a statement, the woman - a foreign national - said Pachauri sexually harassed her when she worked as his secretary in 2008. Catch has seen the statement.
The woman also states that Pachauri fired her from the job because she thwarted his alleged advances.
Pachauri was first accused of sexual harassment by a young colleague at The Energy and Resources Institute (TERI), which he headed for close to three decades.
Read- Internal revenge: TERI fills new sexual harassment committee with Pachauri's friends
An internal committee found Pachauri guilty of sexual harassment, but this verdict has since been stayed by a state industrial tribunal.
The woman's complaint in February 2015 also led to a police investigation. The police recently filed a chargesheet accusing him of stalking, sexual harassment and criminal intimidation. The evidence includes emails and messages that Pachauri had sent the complainant.
Pachauri, who denies all charges, recently told British newspaper The Guardian, that the complainant hacked into his computer and forged the emails.
The foreign national's lawyers say that this newspaper report has led her to speak out.
"Pachauri's claim that his computer was hacked is totally false. From my point of view, this is right in line with his character, and not a case of his computer being hacked. I think it is important for me to now make my statement public so that people know the truth about Pachauri," the woman says in her statement.
A third woman has now put on record that she was sexually harassed by RK Pachauri
She is the third person to make her allegations against Pachauri public. In February, a second woman also put out a statement alleging that Pachauri sexually harassed her on several occasions. Both the women have made their complaints through lawyers Vrinda Grover and Ratna Appnender.
Additionally, a male employee wrote to the police alleging that he was asked by senior TERI staffers to speak to the complainant to get the case "settled".
New complaint
"From the beginning I noted a big difference in the way Pachauri behaved around me, compared to how other Indian men behaved with me. from the beginning Pachauri would put his hands on my waist repeated times, he would hug me longer than felt comfortable, kissed me on the cheek and inquired about my private life," the statement says.
Also read- Petitioner as well as respondent: the curious case of RK Pachauri
She alleges that the "tipping point" came when Pachauri invited her to his "summer house" outside Delhi for a weekend. "It would have just been him and me there, since he made it very clear that his wife was out of town."
After the woman rejected the offer, she claims he "didn't take it very well".
The woman alleges that she was first transferred to another department, but was called by him to work together on some occasions.
"After stating that I did not want to work with him anymore, he called me to his office one last time and told me that he decided to end my contract. I left New Delhi a few weeks after that," the statement says. She worked for four months, although her contract was for a year, according to the statement.
The third woman's complaint against Pachauri is also not being acknowledged by the police, according to their lawyers.
Like the second complainant, this woman's complaint is not being acknowledged by the police according to their lawyers.
"We have written to the police thrice since March last year saying her testimony would be relevant to the investigation. She is willing to be a witness," said Ratna Appnender. The lawyers had sent the statements of both the women to the police.
RK Pachauri and his lawyer Ashish Dixit were unavailable for comment.
Edited by Anna Verghese
More in Catch:
Kulbhushan Jadhav: why has Pakistan Army chosen to name NSA Ajit Doval?
Indian bowlers lost the plot against WI. But 193 wasn't enough at dewy Wankhede
Kolkata flyover collapse is now an election issue. Will it hurt Mamata much?
Pachauri complainant breaks silence: "hostility at TERI kept increasing"