Think social media is all bad? 5 ways it made a difference in 2016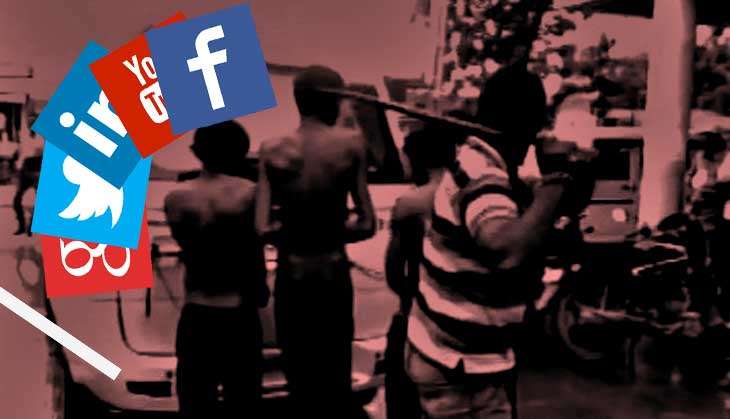 Social media is indisputably a powerful instrument, with growing strength with each passing year.
As more and more of India gets connected to the internet, 'viral' has become a part of our lexicon.
Among the first few videos to lodge itself into public consciousness in 2016 was one of Dalits in Una, Gujarat, being thrashed. While that video hit the nation hard, the video of Dalit youths being thrashed in Bihar's Muzzafarpur did not garner the same attention.
Also read -How (in)credible is this? 2016 as the year of fake news on WhatsApp
Clicking on a link isn't likely to change society in any way, but it does help create an awareness of sorts.
Campaigns on social media looking to change the world do have their drawbacks, and not all are successful, but there are many that did succeed in achieving their goals.
At Catch, we decided to look at a few of these positive changes. Here are five instances:
1. Shifting the IPL
As Maharashtra reeled under an ongoing drought, over which many farmers have resorted to suicide, an online petition was started early this year to shift Indian Premier League matches out of the state to avoid a greater water shortage than what already existed.
Over 50,000 people signed the petition, resulting in the Bombay High Court ordering BCCI to shift all IPL matches held after 30 April out of Maharashtra.
In all, 13 matches were shifted - saving gallons of water.
2. Saving orphanages
Sindhutai Sapkal, an activist who runs multiple orphanages in Maharashtra that are helping more than 1,000 children, had run into trouble with the state government.
The state was threatening to shut down her orphanages as they were not registered.
Sindhutai had responded, saying that she had tried to get the orphanages registered since 2011, and had run from pillar to post, but could not thanks to bureaucratic hurdles.
After almost 21,000 signatures on a petition to save the orphanages, Maharashtra Chief Minister Devendra Fadnavis responded in support of Sindhutai, tweeting that he had "strictly instructed the concerned officials to grant permission to Sindhutai Sapkal's orphanages".
Union Minister For Women and Child Development Maneka Gandhi also responded to the petition stating: "Now, because of this Change.org petition and all of you, this issue has been brought to my notice. We are helping the registration process in consultation with Sindhutai and the state Government of Maharashtra."
3. Net Neutrality
With more than 3.7 lakh petitions, those in favour of 'Net Neutrality' (the most complicated concept to have surfaced this year) were able to fight against Facebook's clout, relentless campaigning and advertising blitzkrieg and won.
On 8 Feb, the Telecom Regulatory Authority of India (TRAI) ruled against discriminatory access to data services, completed backing net neutrality restricting telecom operators to function in a discriminatory manner.
This effectively killed Facebook's Free Basics campaign in India that sought to provide limited number of websites for free to people.
4. Employee's Provident Fund
Finance Minister Arun Jaitley, earlier this year, had put forward a proposal to tax 60% of the EPF (Employee Provident Fund) corpus. This meant other than taxing our salaries, indirect taxes like customs, excises and service tax the corpus money saved by workers for retirement will also be taxed.
After a petition got more than 2.4 lakh signatures and thousands of Facebook posts and tweets, the government rolled back the decision.
5. Saving Sarathi Jhalak
Sarathi Jhalak is a vibrant community radio station run by locals from various backgrounds, who created programmes for 63 villages in a 30-km radius in Karnataka.
The station has an audience of about a million listeners and through crowdfunding efforts, it has been able to continue its work and is one of nine community radio projects that received funding from the Ministry of Information and Broadcasting this year.
Edited by Aleesha Matharu
More in Catch - As a nightmare 2016 ends, here's PM Narendra Modi's dream 2017
Blood, sweat and tears: 5 terror attacks that shook the nation in 2016