There will be no escalation from Pakistan: Mohan Guruswamy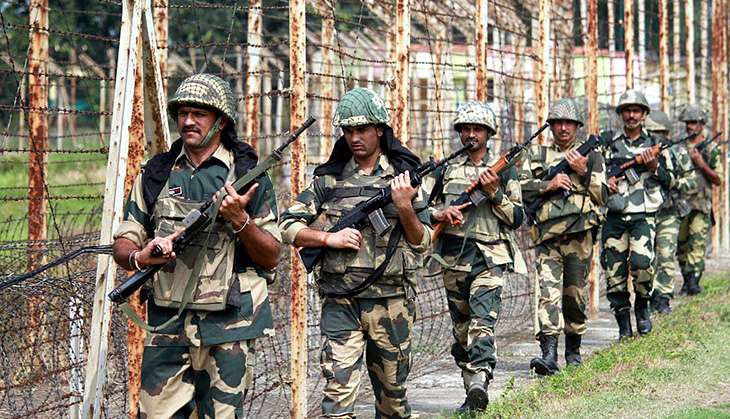 Just like the opposition parties, the strategic community in India also appears to have welcomed the army's announcement of cross-LoC strikes. Well-known strategic analyst Mohan Guruswamy has congratulated the government for "striking back at POK-based terrorist camps and for finally reassuring the nation that cross border attacks cannot keep escaping commensurate costs." In a Facebook post, Guruswamy called it a "Good show".
He also said that his only grouse against the government was that "it took them more than 10 days to strike back." "Why were no options game planned after Pathankot? Retaliatory strikes should be quick and precise," he commented in another post.
Guruswamy has participated in several Track 2 dialogues between India and Pakistan. In a conversation with Catch, he said that this strike was not something new because Indian army has done this before. When one of our soldiers was beheaded a couple of years ago, the army crossed the border and conducted a similar operation. However, what's new is that no announcements were made earlier, while this time the army officially announced this.
Guruswamy also said that he would not prefer to call this 'cross-border raids' and not 'surgical strikes'. The definition of a surgical strike, he noted, was that there is no collateral damage, no civilian deaths and specific military targets are hit. This operation had several targets whereas surgical strikes are usually very precise. American forces' assassination of Obama Bin Laden in Pakistan's Abbottabad was a surgical strike, for example.
Assessing the government's calculations behind the operation, Guruswamy said that following the Uri attack, there was a huge public pressure on the government to retaliate. Everybody was taunting Prime Minister Narendra Modi and so he had to do something. In any case, this is not too big an operation because it's not like the Indian army went deep inside Pakistani territory. The maximum they want was 5 km, according to whatever information that has come out so far.
Guruswamy said what is also noteworthy is that the attack went on from 12:30 am to 4:30 am and the Pakistani army was quiet all this while. Now, the Indian army does have the capability to conduct this kind of an operation quietly, but it is quite possible that the Pakistani army lacks Standard Operation Procedures to deal with this kind of a situation.
Importantly, Guruswamy added, this also indicates that Pakistan may have wanted to avoid a direct confrontation that would have blown out of control. On possible retaliation from Pakistan, he said he was sure that that nothing will happen. He noted that the fact that buses crossed the border from Uri today was indication enough that no escalation was imminent.
Also Read:
India's surgical strikes across LoC: 11 things you should know
LoC surgical strikes: Pakistan military calls them lies, doesn't want matter to escalate