The upsides and downsides of Modi's smart cities
Seema Guha
| Updated on: 13 February 2017, 3:30 IST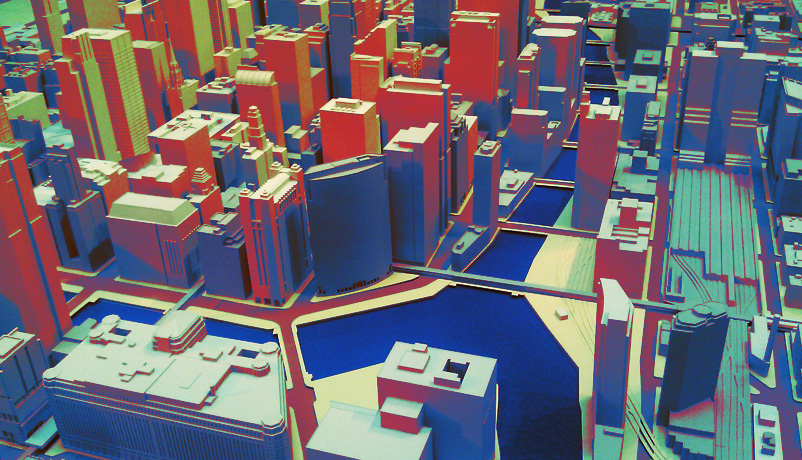 The concept
Smart city generally means a city which deploys information technology to solve urban problems
PM Modi has promised 100 smart cities in India. 20 will be chosen by the end of this year
98 smart city proposals have been submitted to the ministry of urban development
It is an attractive idea, given the poor civic conditions in Indian cities
The hitches
The main problem in urban India is economic disparity and unequal access to water, electricity and sanitation
This cannot be solved merely by using hi-tech methods. In fact, cities will become more expensive
The whole project will need Rs 480 billion. The government plans to use the PPP model
Prime Minister Narendra Modi has sold the idea of smart cities to India. It is a concept which has caught the imagination of a long suffering urban population, living cheek by jowl in crowded tenements, without adequate sanitation, water supply, electricity or drainage.
Whether rich, poor or middle class, no one can escape the pollution, the stink or the nightmare traffic snarls that are part of everyday city life in India.
Modi has promised 100 smart cities, with 20 cities chosen to begin the process by the end of this year.
Cities are competing to be in the first list. The last date for giving in the nominations was 31 July.
Some 98 smart city proposals were submitted to the urban development ministry. The next stage is for the cities to give in their plans.
According to officials, all the 100 cities will not be new. Cities will be created by upgrading infrastructure in existing cities.
4,000 cities will be in the race to be among the first 20. Cities will be graded by the number of toilets built, tax collections, whether municipalities are able to pay their employees and how well the city has been able to manage its finances.
State governments will send in their choices, but finally it will be an expert group at the Centre which will take the final call.
Achhe din for city officials?
The smart city initiative was flagged off by the prime minister last month at a gathering of officials, town planners and 500 mayors from across the country.
Most of the mayors and city officials, who will be at the heart of implementing the smart city idea, had no clue what this was all about. However, most of them knew that the government would be disbursing huge funds for city development.
There is palpable excitement among city officials. "Our tax collection is good, but the possibility of collecting more funds are dim. I am willing to work very hard to have the smart city project in my city,'' says Poonam Chaudhury, who is from Chandausi in Uttar Pradesh.
Rajeshwar Nitura, from Latur in Maharashtra is extremely confident that his city will make the grade. "We have completed 70% of the tasks. We need to finish the remaining 30%. Latur will be in the first 20.''
The plan is to spend Rs 480 billion over the next 5 years on smart cities - 1 billion per city every year
Nitura said that a smart city for him meant a "clean city, with broad roads, sufficient power and water supply. It must have open spaces, a stadium and good health facilities".
Smart city is a great concept, but in a country where a huge section of the population does not have the basic requirement of roti, kapra and makaan, can hi-tech cities be the answer?
Many believe that the basic need is to upgrade water supply, power and sewage systems before going into the hi-tech domain of smart cities, where sensors monitor the city round the clock.
Traditionally, the emphasis in India has been rural. The idea was to generate enough employment so that the rural landless could live comfortably in their villages. As landholdings got smaller, migration began and continued unabated. It is estimated that the urban population will grow from 31% to 50% by 2050.
The UPA's Urban Renewal Mission was an attempt to shift focus to the needs of urban India. But it was not really successful.
Now Modi loves to say that future cities will be built around the availability of optical-fibre networks.
What is a smart city?
Smart cities is a relatively new concept. In 2008, IBM began work on a 'smarter cities' concept as part of its Smarter Planet initiative. By the beginning of 2009, the concept gained ground across the globe.
There is no one definition of a smart city, but the term generally means a city which is information technology driven to solve urban problems.
With India's expertise in IT, Modi felt it was an idea which could work well. A smart city basically uses "smart" solutions to make infrastructure and services better. A smart city in a developed country would have sensors to monitor everything including garbage collection, water levels, energy usage, traffic flows and security cameras.
The Indian definition has more to do with clean air, residents living closer to work places, good public transport, cycling lanes, parks, proper sanitation and garbage disposal, affordable housing to all sections as well as fast internet connectivity.
More importantly, there will also be an emphasis on safety of women and children
Cost of efficiency
All this will cost a huge amount of money. The government is relying on public-private-partnerships.
New Delhi is also negotiating with 17-18 countries, besides inviting multinational companies with best practices to come to India for this mammoth project.
Foreign companies are enthused and believe there is good money to be made over the next decade if the project takes off.
The main question is: will smart cities have any space for the poor
Officials say that every diplomatic mission in the capital wants to know more about the government's plans. Singapore is already involved in building a new capital for Andhra Pradesh and is extremely keen on getting involved with the smart city project. German, French and US companies are also enthused.
The Centre is looking at spending around 480 billion rupees ($10 billion) over the next five years, which translates into one billion per city annually.
It is also looking at public private route. But the cost maybe much higher. An independent estimate by KPMG projects the cost at one trillion US dollars.
Bottlenecks ahead:
There are many questions though about whether the project is too ambitious for a country where most of the urban poor stay in slums and chawls across cities.
"I certainly don't think so. We need this now. We require game-changing initiatives, the scales have to be enormous to change things around. Capacity building is the greatest challenge, this should have been started 10-years ago,'' says Jagan Shah, director at the National Institute of Urban Affairs (NIUA).
"Institutional battles and navigating through different government departments involved will be a major challenge. We need to plan all this in advance," Shah says.
He adds that turf wars are a worldwide problem and aren't particular to India.
Arunava Dasgupta, head of Urban Design in the School of Planning and Architecture, believes that the scale of the project is massive and ambitious.
"It is a good concept, as smartness here is defined by digital technology where India has the expertise. Over time we will be able to streamline operations,'' he says.
"I am however sceptical of the scale, we don't have the resources for such a massive project. I am not talking of funds, but the professional pool, the city officials and people at the ground level."
The major concern for most experts is the poor. "I hope we don't get into a situation where the benefits from technology are grabbed by the well-to-do sections and the poor get left out of this experiment," says Dasgupta.
Shah is much more optimistic, "You will be surprised at how eager the poor are to pay for their homes."
The main question is: will smart cities have any space for the poor?
Ultimately that will be the true test which will decide if Modi is able to pull off this ambitious idea and save urban India.