I love India. But I have a 100 arrest warrants against me.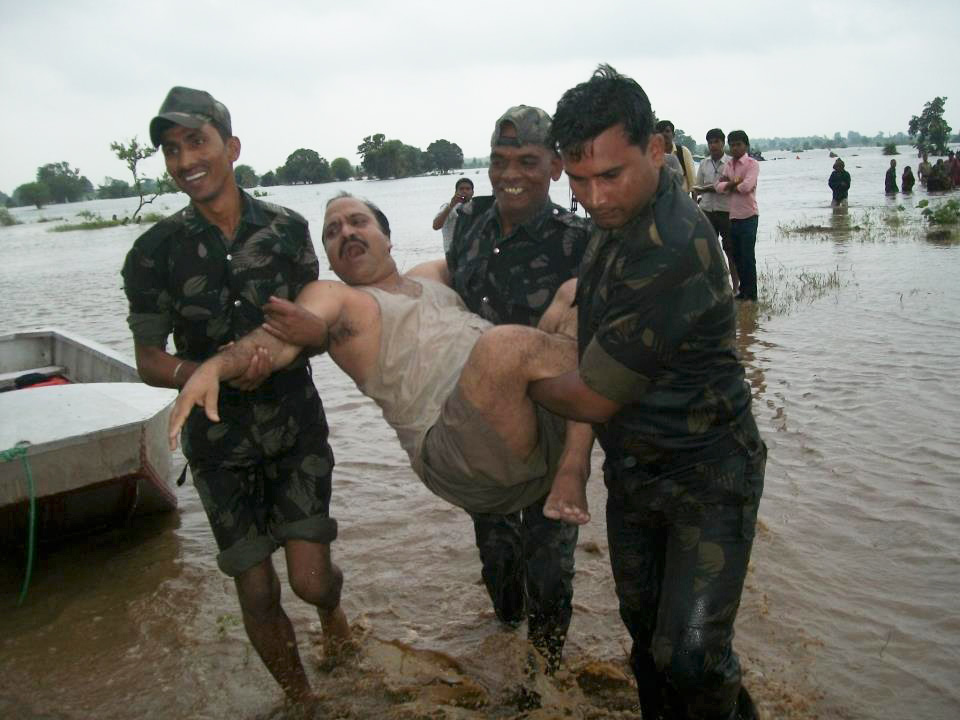 The activist
Himanshu Kumar worked among the tribals of Chhattisgarh for 18 years
Impressed with his work, the state put him on advisory boards, Lok Adalat
Helping villagers displaced by Salwa Judum cost him the state\'s favour
His colleagues Kopa Kunjam and Sukhram Oyami were jailed
The struggle
He helped implement education, healthcare schemes in tribal areas
His team worked to make the tribals aware of their legal rights
Kumar campaigned for justice for tribal girls raped by the police
Enraged, the state razed his Vanvasi Chetana Ashram in Dantewada in 2009
I worked among the tribals of Chhattisgarh for 18 years. Now, I am banned from even visiting the state.
The government, I am told, has issued some 100 arrest warrants against me. What's my crime? I can only guess.
My wife Veena and I decided to devote our lives to the service of the nation before even tying the knot.
We are Gandhians. My father was among those who burned down the railway station in our hometown Muzaffarnagar during the Quit India movement in 1942.
He then went underground, and wrote to Mahatma Gandhi. After reading his letter, Gandhiji called him to his Sevagram ashram.
The meeting changed my father's life: he devoted the rest of his time to the cause of Gram Swarajya.
My wife's great-aunt, Dr Sushila Nayar, was Gandhiji's physician and later India's health minister.
Good job
We worked in collaboration with the government, not unlike a welfare NGO, during our initial days in Bastar.
We helped implement schemes for education, healthcare, women empowerment and cleanliness.
The state was so pleased with our work that we were put on nearly every advisory committee. All top officials of the district sought our counsel because we were well-apprised of the issues concerning the tribals and mingled freely with them.
We were also given a task by the judiciary: to make people aware of their legal rights. I was made a member of the senior bench of a Lok Adalat and I would sit with the judges to expedite cases.
I drew on my legal knowledge to empower the tribals so they could fight any injustice done to them.
This endeavour irked the government. Our Vanvasi Chetana Ashram, which was a training centre for farming, forest conservation and healthcare, was bulldozed.
Sinister design
Around the same time, government agencies burnt nearly 650 villages to force the tribals to leave their ancestral lands. This was done to facilitate mining by big corporates.
Tribals were attacked en mass to instil fear and to ensure that nobody raised a voice against land acquisition.
The rampage went on for two years. The campaign was officially christened as Salwa Judum, which the Supreme Court has since declared illegal.
Salwa Judum ruined thousands of Adivasis. Hundreds were killed, women and girls were raped and thousands were thrown in jail.
There was an outcry against the Salwa Judum, not only in India but abroad as well. But the state wouldn't tolerate any dissent. When Binayak Sen published the report of an investigation exposing atrocities against the tribals, he was locked up in jail.
When we started rehabilitation of the devastated villages, the state felt we were inciting the tribals to take back their lands. It unleashed its fury on us. Two of my colleagues, Kopa Kunjam and Sukhram Oyami, were jailed.
I met the then-home minister P Chidambaram, who assured me that he will visit Dantewada on 7 January, 2010 and listen to the grievances of the people.
I also handed him a CD that documented the story of six tribal girls who had been gang raped by the police. But before I returned from Delhi, all six girls were abducted and raped again in the police station. They were also brutally beaten and starved.
I again talked to Chidambaram about the plight of the girls, but my pleas fell on deaf ears. I talked to the then-home secretary as well, and the result was the same.
I am still at a loss to understand how the police came to know about those girls since only Chidambaram knew they would be there during his scheduled public hearing.
We are told, "go to the police if somebody tries to hurt you". But if the police and the state themselves are the assailants, who do you approach for justice?
No respite
Salwa Judum may have been outlawed, but attacks on Adivasis haven't ceased. They have few means left to survive, even the courts are indifferent to their plight.
Soni Sori was inhumanly tortured in police custody - stones were thrust into her vagina - but she is still waiting for justice after four years. In the meantime, the accused police officer has been bestowed with a bravery award.
Now, the state is preparing to destroy Soni's house, and the police is inciting criminal elements to make her run away from Bastar.
History will mark our age as a black chapter for democracy and civilisation. It will stand witness to a pogrom of Adivasis as shameful as the Europeans' genocide of native Americans.