The nutrition issue: Facts and figures on where India stands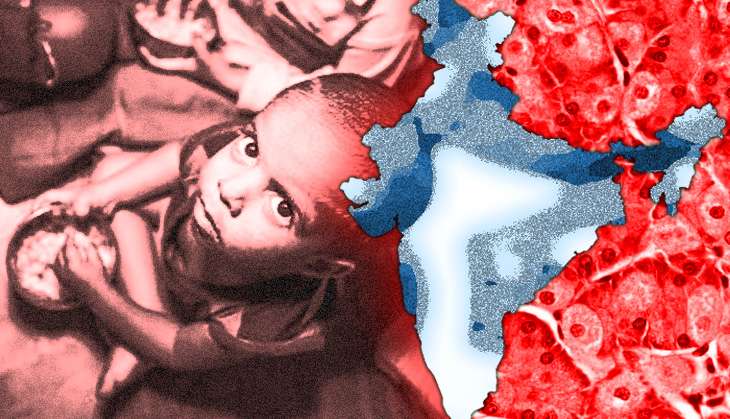 Two billion people in this world suffers from malnutrition out of a total population of seven billion. And yes, 800 million also suffer from calorie deficiency.
Not so surprisingly, India is seen lagging behind as compared to the rest of the developed world. Not only in malnutrition but also in other crucial indicators.
The Global Nutrition Report, 2016, published by International Food Policy Research Institute, revealed some rather telling facts and figures about the issues of malnutrition and related deficiencies across the world.
Here's a look at some of the facts outlined in the report:
Share of children in India who are stunted for their age.
India's rank is a dismal 114 out of a total of 132 countries when it comes to malnutrition.
This implies that more than one-third of children below five years of age in India are growing up emaciated, without proper food.
Germany, Chile and Austria have the lowest prevalence of stunting.
Also read:#NFHS4 says India still has a nutrition problem
Share of households in India who have access to piped water or safe drinking water.
Bangladesh, Indonesia and only sub-Saharan Africa have lower share of safe water access.
Unsafe drinking water causes cholera, a deadly disease where malnourished people suffer more.
India's rank in anaemia prevalence out of 185 countries analysed.
In Asia, only Pakistan and Uzbekistan rank lower than India.
48.1% or nearly half of India's women suffer from anaemia, which means that risks of heart failure among Indian women is also high.
Also read: Malnourished children still a problem for India, but things looking up
Share of diabetics in India, which makes us rank 104 out of 190 countries.
Concurrently, share of adult obesity in India is 22%, and the rank stands at 21.
Though the ranking status places us better globally, but in most indicators India is off track from world health assembly targets.
Number of global appalling statistics highlighted in the report which are:
Two billion out of the five billion people in the world are obese.
One in every12 people has type 2 diabetes.
A total of 41 million are overweight across the world.
159 million of 667 million under the age of five are stunted for their age.
To end, it must be noted that latest cuts in union funding of crucial schemes that cater to nutrition and likes may cause even more havoc.
"Due to changes in the country's fiscal architecture, there are now opportunities for states to increase their commitment to nutrition and allocate additional state financing. But there is a risk that states may not prioritise nutrition," writes Purnima Menon, Subrat Das and Suman Chakrabarti in the report.
Also read: Sure cure: how to tackle India's undernutrition crisis in 10 steps