'Mother' of all crimes: how Sheena Bora became both Indrani's sister & daughter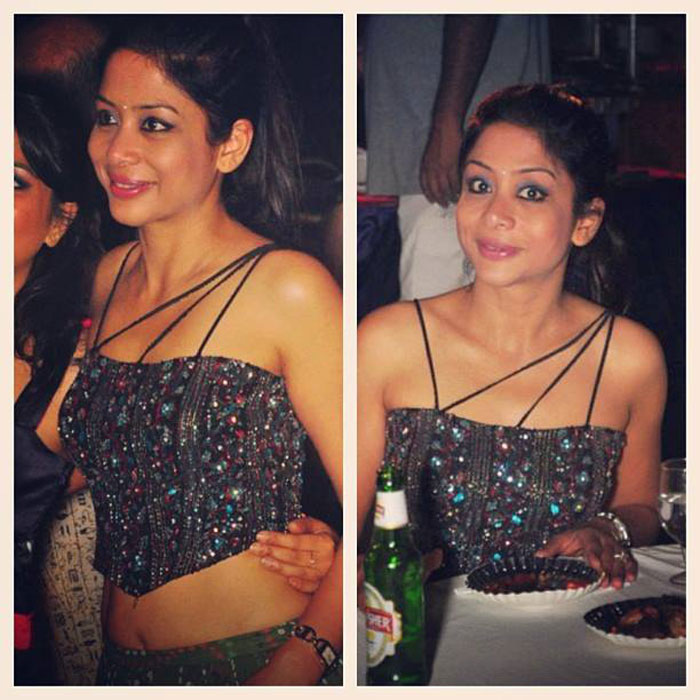 The murder
Sheena Bora was murdered on 24 April 2012
The body was found by Raigad police on 23 May
Sheena was strangulated to death and her body set afire after pouring petrol
Mumbai police have arrested Sheena\'s mother Indrani Mukerjea, Indrani\'s ex-husband Sanjeev Khanna and former driver Shyam Ray
The revelations
Mumbai police sources claim Indrani revealed many details during her interrogation. Here are some of them
Indrani\'s father forced himself on her when she was a child
Sheena was apparently born out of a physical relationship between Indrani and her father
Sheena\'s birth certificate mentions her grandparents\' names as her parents. Assam police claims this document is forged
Vir Sanghvi says Indrani repeatedly told people she was molested by her stepfather
Indrani\'s biological father walked out when she was very young; her mother married her husband\'s brother
What next
Sheena\'s brother Mikhail is being brought to Mumbai for further inquiry
He will supposedly give the police the original birth certificate
He also alleges that Indrani and her associates threatened him
He claims to have photos that will reveal the entire relationship between Sheena, Indrani, Peter Mukerjea and his son Rahul Mukerjea
The repeated twists and turns in the Sheena Bora murder case would put any Bollywood potboiler to shame. The story has everything - drama, suspense, action and also sex.
In fact, judging by what the investigations have revealed so far, physical relationships have played a key role in the entire mess.
Highly reliable sources in the Mumbai police have made a shocking revelation - Sheena was apparently born out of a physical relationship between Indrani and her father.
The police have arrested Indrani Mukerjea, her previous husband Sanjeev Khanna and her former driver Shyam Ray. They have been charged with murder and destroying evidence.
The murder
Given the involvement of high-profile personalities in the murder, Mumbai police are exercising utmost care in the investigations. Mumbai police commissioner Rakesh Maria is personally monitoring the investigations by a team at Khar police station and led by PI Dinesh Kadam.
According to him, Sheena was strangulated to death and her body set afire after pouring petrol. The murder took place on 24 April 2012 and the body was found by Raigad police on 23 May.
The police had unearthed remains of a decomposed body after villagers at Gagode in Pen tehsil complained of a foul odour emanating from the area.
Read: Smart, attractive and ambitious: the Indrani that Guwahati & Shillong knew
Indrani spills the beans
"While being interrogated about her past relationships, Indrani broke down and spilled the beans. She told the police about her relationships with Siddharth Das and Sanjeev Khanna before marrying Peter Mukerjea," said a police source.
"When questioned further, she told us about how her father (stepfather) forced himself on her during her childhood... she later said she gave birth to Sheena when she was 17. It was the result of her physical relationship with her father," the source disclosed.
After Indrani disclosed this information, investigators got suspicious about the parentage of Sheena's brother Mikhail Bora.
On Friday, journalist Vir Sanghvi told India Today TV that Indrani had told several persons repeatedly that she was molested at a young age by her stepfather.
Her biological father had apparently walked out on her mother when she was very young. Indrani's mother then married her husband's brother.
How Indrani passed Sheena off as her sister
Apparently Sheena's and Mikhail's school records mention their grandparents - Upendra Kumar Bora and Durga Rani Bora - as their parents.
Sheena was studying in Guwahati till she came to Mumbai and took admission at St Xavier's College in 2006.
"Since the Boras were presented as their parents, it was easy for Indrani to pass them off as siblings. And no one, including Peter Mukerjea, could smell a rat," said a police official.
The police official said that Indrani sent both her children to her parents' house when she married Sanjeev Khanna.
"After she left the children in Guwahati, Indrani did not return for 10 years. However, she used to regularly send money to run the house. That is why Mikhail never raised the issue of Sheena's disappearance beyond a point. This would have cost him his monthly allowance," said the police source.
Read: Sheena Bora murder: Forensic reports awaited
Did Indrani forge Sheena's birth certificate?
The police have in their possession a birth certificate issued from Guwahati which names Sheena's grandparents as her father and mother. These were handed over to the police by Mikhail.
The Assam police claims this is a forged document. "Although Sheena was born in 1989, the certificate handed over by Mikhail was issued in 2004," said a source in the Assam police. "Indrani might have forged other documents to hide the truth (about Sheena's parentage)", the source added.
Mikhail's allegations
Mikhail has further alleged that he was on the 'hit list' of his mother and her associates. He alleges that she had threatened him several times.
Senior police officer Kedar Pawar and another officer from the Mumbai police met Mikhail in Guwahati. Mikhail later handed over crucial documents to the Mumbai police.
"My evidence is the conversation between Indrani Mukherjee and Sheena. I also have some photographs which reveal the relationship between these three people (Indrani,Peter and Sheena) as well as Rahul," Mikhail told Catch on Thursday afternoon. The Mumbai police team stayed at the Boras' duplex apartment for about an hour.
According to sources in the Assam police, the investigators spoke with Mikhail at length. He was interrogated for about three hours at Dispur police station.
Details come tumbling out
After commissioner Maria revealed that Khanna was also involved in Sheena's murder, it came to light that Indrani had two marriages before tying the knot with Peter Mukerjea in 2002.
Police sources revealed that Indrani is learnt to have been in a relationship with one Siddharth Das, before she married Khanna. Indrani concealed information about Das from not only Khanna, but also Peter Mukerjea.
Peter Mukerjea has also claimed that he was not aware that Sheena was actually Indrani's daughter.
Read: Sheena Bora death: Indrani Mukerjea's son Mikhail accuses her of murder
Rahul Mukerjea's interrogation
Peter Mukerjea's son Rahul was questioned for the second time on Thursday. He had already been questioned late night on Wednesday.
"We wanted to know more about his relationship with Sheena Bora. Why didn't he get suspicious about her disappearance and lodge a police complaint?" said a senior police official at Khar police station.
According to police sources, Rahul was also taken to two flats in Bandra and Khar, where he and Sheena used to live together.
Commissioner Maria himself reached Khar police station to question Rahul Mukerjea.
Clues from Sheena's workplace
Joint Commissioner of Police (Law and Order) Deven Bharati told the media that the investigators are trying to find details about Sheena's behaviour from Mumbai Metro One Private Limited, where she had been working since June 2011.
According to MMOPL's spokesperson, Sheena had taken leave on 24 April 2012 and the company received her resignation letter through email, while she was still on leave.
"This is really mysterious. As Sheena had taken leave on 24 April and was killed the same day, the big question then is: who sent her resignation letter?" said a police source.
The investigators will question MMOPL officials to ascertain whether Sheena sent her resignation letter by email or a hard copy. They will inquire whether a full and final settlement was done.
Read: Indrani's ex-husband Sanjeev Khanna has admited to his role in Sheena Bora's murder, says Rakesh Maria
Missing pieces
According to the police, these are some of the pieces of the jigzaw puzzle they are still trying to put together: Sheena's grandparents brought her and Mikhail up in Guwahati, but why didn't they raise an alarm for the last three years? Did it have anything to do with the alleged physical relationship between Indrani and her father?
Sheena and Peter Mukerjea's son Rahul were in a relationship and she supposedly called him up from London to say she wanted to break up. Why did he let go of the matter so easily?
Mystery shrouds Indrani's alleged relationship with Siddharth Das too. Apparently, she had successfully concealed that relationship from Peter Mukerjea and all her acquaintances, including her parents and relatives.
Clearly, she also managed to deflect any suspicion about Sheena's whereabouts. "She kept on telling people that Sheena was in the US. She even posed as Sheena at times. We have learnt that Indrani used to call Sheena's friends using the latter's phone from UK and USA. That is how she managed to break up with Rahul," says a police source.
Ad guru Suhel Seth, a family friend of the Mukerjeas, expressed utter shock over the revelations in the last couple of days. "I know the Mukerjeas since long. What has happened is really shocking to me," Seth said. He finds three things especially surprising.
How was Peter unaware about Indrani's background and her relatives? One generally has a fair idea about the relatives and background of the person one is marrying.
Why didn't Mikhail didn't raise an alarm for three years about his sister?
And why did Sheena's grandparents never ask Indrani about Sheena's whereabouts?
Seth said he has known the Mukerjeas for long and attended Indrani and Peter's marriage in Mumbai in 2002, and even organised a reception for the couple in New Delhi. But he claims he never came across Indrani's relatives.
"I was aware that Indrani had a daughter named Vidhi from her marriage with Sanjeev Khanna. She had introduced Sheena and Mikhail as her siblings. I am shocked to know that Sheena and Mikhail are actually her children," Seth said.
Sheena's school in shock
Sheena's schoolteachers remember her as a "good and decent student". The Disneyland School (now known as Sudarshan Public School) where she studied for 10 years could not furnish her records as the old records were lost during the Assam floods.
"She was very pretty as a kid, smart and bright. I knew her from class 1. I still remember her cute face. I wonder how a mother can kill her own child. I am in shock" says Kalpana Dasgupta, who taught Sheena in the primary section.
Sheena's friends in Guwahati say that she did tell them about her differences with her mother in bits and pieces. "We never saw her parents. Her grandparents used to leave her and pick her up from school," recalls Sheena's classmate Palbon Buragohain.
"We heard that there was some trouble in their family. She never spoke much about her mother," said another friend Indrajit Bharadwaj.
(Jointly reported with Chandrani Sinha)
Read more: All stories from the Sheena Bora case