The hero of Bastar: remembering BD Sharma and his efforts for tribals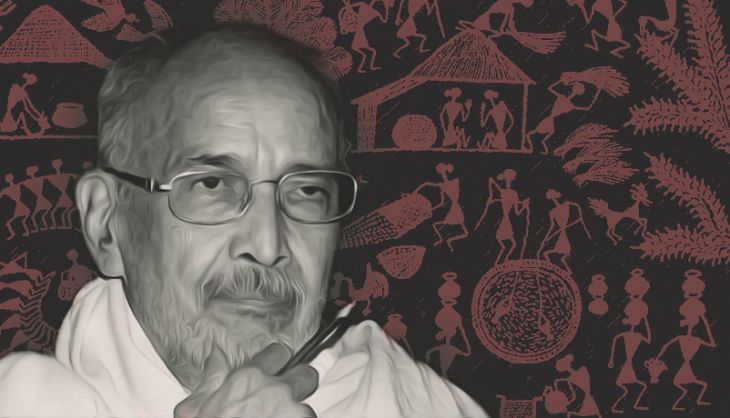 The man
Brahm Dev Sharma was a PhD in mathematics, and a 1956 batch IAS officer
He was the first collector of Bastar, and took over after the popular Maharaja had been shot by police
The mission
Sharma brought in many changes to benefit the tribal people of the region
Throughout his life, he remained committed to the cause of tribal rights
More in the story
Why was an IAS officer a hero in a Maoist-affected area?
What were Sharma\'s thoughts about the development that the State kept pushing for?
Brahm Dev Sharma is no more. And with his death, India has lost one of the greatest crusaders for tribal rights.
Sharma, popularly known as 'BD', died in Gwalior on Sunday, 6 December, at the age of 86. He was a PhD in mathematics, and a 1956 batch Indian Administrative Service officer.
He wanted the tribal populace to rise and dismantle the whole notion of 'development' that had forced or was forcing them out of their lands. He urged tribals, farmers, labourers and other marginalised communities to rise together against the State, which was not even honouring the special provisions made for them in the Constitution. He blamed the utter disregard for Constitution as good enough reasons for people to take up arms and claim what is theirs - jal, jungle, zameen.
A memorable meeting
I remember visiting Sharma in the summer of 2012 at a small three-room house in a nondescript bylane near Nizamuddin Railway Station.
On my first visit, it was hard to locate the place, and I gave him a call on the landline requesting for directions. Moments later, the 83-year-old veteran, dressed in a kurta pyjama, emerged from the gully and asked me to follow him. Bricks had been placed some distance apart to help people avoid overflowing drainwater, and the old man hopped from one to the next nonchalantly.
The other rooms in the building were cramped with migrant labourers, while his room was cramped with thousands of books. The shelves almost touched the ceiling and that meant there was no fan, making it extremely uncomfortable for me. But Sharma was undeterred by the heat, and continued to sip hot tea. He offered me some, cautioning me that it might be too sweet for my taste. I was told that his son had a house in Noida, but he rarely stayed there. He preferred the chaos of Nizamuddin.
Brahm Dev Sharma was one of India's greatest crusaders for tribal rights. He died at 86 on Sunday
Armed with a host of questions, I started shooting one after another. He politely asked me to go slow. "I hope you are in no hurry, because I am not," he said.
The hero of Bastar
Sharma had just returned from Chhattisgarh after negotiating the release of a district collector. He was an interlocutor chosen by the Maoists, and this wasn't the first time they had done so.
While we spoke on diverse issues, it was Bastar that remained closest to his heart. Having been the first collector of undivided Bastar, then in Madhya Pradesh, he took charge after the area went out of control after the killing of the 20th Maharaja, Pravir Chandra, by the police, for allegedly leading a tribal uprising.
To assuage the mood, Sharma made some bold decisions, like giving land to the landless, stopping all mining leases and throwing out foreign corporations. While this made him a hero in Bastar, these moves made him the enemy of the mining giants - he even escaped death on several occasions.
Later, he was put in charge of tribal affairs, and made the secretary of tribal affairs in the Madhya Pradesh government. He also took the position of the vice-chancellor of the North-Eastern Hill University (NEHU), Shillong, because his predecessor was shot dead and nobody had the courage to take charge. He was subsequently made SC/ST Commissioner, drawing Re 1 as salary.
However, once he was out of Bastar, it became a free-for-all, making him raise questions like: what are foreign companies doing in tribal areas? Why is everything for sale? Why are the poor tribals being marginalised further? And what options do they have except to join the armed revolution?
He wanted the Maoists to move out of the jungle and establish bases in urban areas. His idea was simple: they should establish links with farmers and workers from the unorganised sector to ensure that change happens.
State vs communities
During the course of our discussion, he repeatedly asked: "What comes first, State or communities? Community was there before the State, so the whole concept of the State bestowing power is anti-people."
For him, embracing industry would cause havoc as farmers would be marginalised even further, forcing them to rise against the State.
"Post-Independence, the share of agriculture in the GDP was 67%, but now it has been reduced to only 14%. By 2020, it is projected to go below 6%. What do you expect from farmers and their families? You have broken the egalitarian norm, and the top 10% are cornering all the resources. If you don't change this, there will be revolution," he said.
I tried meeting him again but his family dissuaded me, considering his health. We did speak on the phone, and he kept reiterating that change is just around the corner. With the present government's love for development, Sharma's prophecy might come true earlier than expected.