Thane's 'model cashless village' has gone back to cash with a vengeance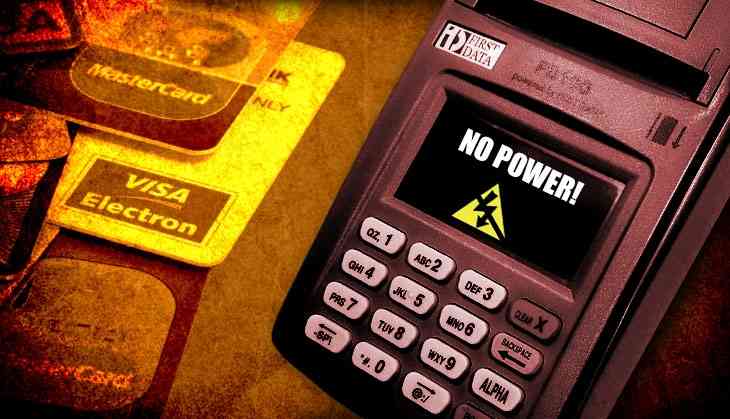 In November last year, Dhasai village in Thane district hit the headlines. While the entire nation was struggling to come to terms with demonetisation that had been announced on 8 November, Dhasai, a predominantly tribal village, declared itself cashless. The village was hailed as an example of the successful implementation of demonetisation. But less than a year later, cash transactions have returned to the village in full force. And Point-of-Sale (PoS) machines that had been issued to over 100 shops in the village, are now gathering dust.
In response to the appeal by Prime Minister Narendra Modi to minimise use of cash in daily transactions, Mumbai's Swatantryaveer Savarkar Rashtriya Smarak took up the task to make Dhasai a cashless village from 1 December 2016.
The organisation roped in Bank of Baroda, which distributed PoS Machines to all the shop-owners in Dhasai. The initiative was expected to bring monumental shift in the life and economy of around 50,000 people living in Dhasai and other villages in the vicinity. It was assumed that since Dhasai is the main marketplace for surrounding villages, any change here would directly impact the lives of around 50,000 people in nearby villages.
After going cashless initially, the village boasted that even vada paav and paan were sold through debit cards.
"In the beginning, people used debit cards for any purchase in the market whether it be something as small as a cup of tea or vada paav. The tribals in the region were amused to use the plastic card to make payments. They faced many difficulties as well. However, the practice continued since there was an acute cash crunch in the market and one had to wait for hours at the ATM and there was a Rs 2000 cap on withdrawals. At that time, cashless transactions came as a boon for the village. But once the situation normalised, people got enough cash in hand and they went back to cash transactions," narrated a hotel owner at Dhasai.
"Cash transactions have been the backbone of the rural economy since many decades. Changing it to cashless overnight was bound to fall flat. Had it been an urban centre, it might have been successful," he added.
Though well-intentioned, the PoS machines and an ATM kiosk provided by the Savarkar Smarak were not enough to sustain the initiative. To be effective, it required uninterrupted electricity and internet connectivity.
"Using debit card during rush hours on weekly markets and other days was proving to be highly frustrating because of the uneven power supply and internet connectivity. One had to wait for at least two to three minutes before the card swipe was approved. This became annoying when one had to attend to more than 10 customers at a time. The customers would also get impatient. Hence everyone promptly went back to cash dealings and all the PoS Machines are now gathering dust in the shops," said Sachin Pandit, who runs a grocery shop in the village.
Dhasai has a population of 10,000, and has around 100 shops. Being the largest among 25 villages in the area, Dhasai is the main marketplace for 50,000 people living nearby, who depend on the village for their needs. Initially the move proved to be highly beneficial for the tribal community as it did not have access to speedy exchange of old currency notes. Since they had bank accounts opened under Jan Dhan Scheme, implementation of cashless system was not a difficult task. But it did not prove to be sustainable.
"I had a dream to create a cashless economy. But the dream seems to be shattered. PoS Machines now lie in a dusty corner of the shop with people using their debit cards only to withdraw money from the ATM," said Ranjit Savarkar, chairman of Savarkar Smarak.