Telangana Rape Case: State home minister blames victim, says 'why didn't she dial 100'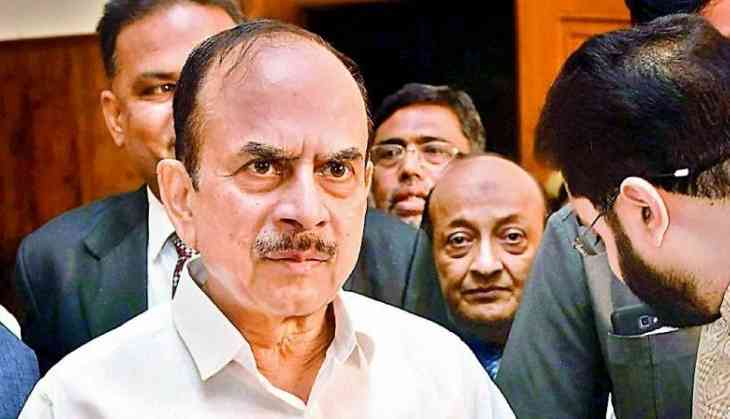 In the middle of nationwide fury over the alleged rape and murder of a 27 year old veterinarian in Telangana, state home minister Mahmood Ali, in his statement on Friday held the victim accountable.
According to reports, the home minister was quoted as saying, "had she called '100' she could have been saved.
The minister told ANI, "We are saddened by the incident, police is alert and controlling crime. It is unfortunate that she called her sister and not '100', had she called '100' she could have been saved".
Video | T'gana home minister on alleged rape & murder of a woman doctor: We're saddened by the incident, crime happens but police are alert and controlling it. Unfortunate that despite being educated she called her sister & not '100', had she called 100 she could've been saved. pic.twitter.com/GMLqKzMTGk

— TOI Hyderabad (@TOIHyderabad) November 29, 2019
The minister further added that efforts would me made to spread awareness about the use of police helpline in the future. "We will try to spread awareness about the use of '100' number. It is for the help of the public," said Ali.
The state home minister also hoped that the entire matter would be clear by evening and said that justice would be delivered to the victim's family.
"Just six months back, justice was ensured within two months in another case in which a minor girl was raped. In this case too, ten teams have been created. Some people have been nabbed in connection with the crime. I believe the whole matter will be clear by evening," said Ali.
The 27 year old, who was returning home at Shamshabad in Telangana's Ranga Reddy district, was allegedly raped and murdered and her body torched off at an underpass in Shadnagar on Thursday.
"The victim's bike was found at Kothur while her mobile phone and purse are missing," Cyberabad police commissioner VC Sajjanar confirmed. But the bike's number plates were missing. Police believe the accused, who drove her bike might have removed them before abandoning it.
According to victim's family, the vet reported for duty at her work place in Mahbubnagar district and returned home in the afternoon. At around 5:30 pm, she left her home in a bike for consulting a dermatologist at a private hospital.
She parked her two-wheeler at Tondupally toll plaza in Shamshabad, police stated. From there, the veterinarian took a shared cab to reach the hospital.
"A couple of hours later, she returned from Gachibowli and reached the toll plaza in a cab to take her bike, which was recorded by CCTV at the plaza. However, two men approached her, claiming her bike had a flat tyre. They offered to get it repaired," Cyberabad deputy commissioner of police (Shamshabad) Prakash Reddy stated.
The men took her bike and came back after few minutes claiming that the nearby tyre repair shop was closed and they would take the tyre to another shop, Police stated. She walked for a few meters and waited for the duo.
"My sister called me at 9.22pm and said two (unknown) persons had offered to help her, but returned without getting the tyre repaired. She said nearby there were several persons along with their lorries. My sister said that she was feeling scared. So, i asked her to be at the toll plaza and be safe," the victim's sister told media.
Later at 9:44 pm when the victim's sister tried reaching her, her phone was switched off. Later the family approached the neaarby police station, who filed a missing case. After the body was identified, Shadnagar police registered a case under Section 302. police recovered liquor bottles from the crime spot. They are trying to track the accused using the barcode on the liquor bottles.