Tata security guards pounced on the media on Friday: A victim's account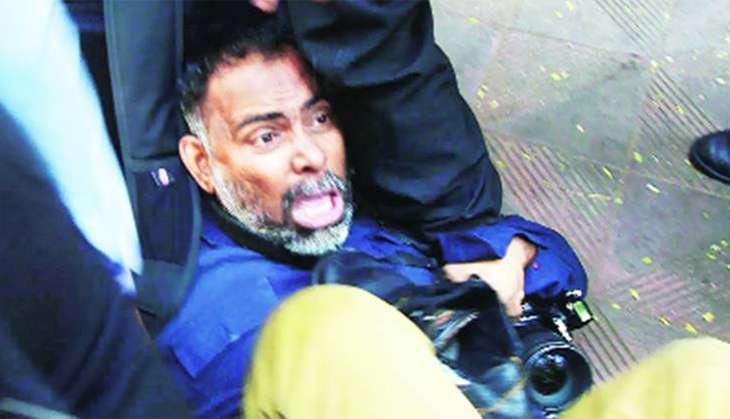 Video Grab Via Social Media
Atul Kamble went to the Tata headquarters on Friday afternoon. And woke up in the Saint George hospital on Saturday morning. He was one of the photographers badly beaten up at Bombay House, where the Tata Headquarters is.

"I am still in the hospital," Kamble, who has been working with Mid-Day newspaper for years, said over the phone. "The doctors have not specified the day of discharge. My upper body is still in severe pain."
How it all played out
The Bombay House was buzzing with anticipation on Friday afternoon, with Tata Sons sacked chairman Cyrus Mistry, who was expected to arrive for a board meeting.
At around 2.15 PM, he turned up with his security guards escorting him into the headquarters. Photographers rushed after him, and the usual ruckus between security personnel and the media ensued.
But all hell broke loose, after Mistry entered the building, when a camera accidently brushed against a security guard's cheek and he got a cut. He turned around and charged towards a cameraman, who he thought was behind his injury.
Which is when the short, stalky Kamble intervened to calm things down. "The photographer was a senior fellow in his late 50s," Kamble said. "I tried to tell the guard it was not his camera. It is difficult to determine in this rush how it exactly happened but it must have been an accident. And nobody would do it on purpose."
But the security guard was in no mood to listen.

"Tu shaana hai kya bahot. Dikhata hu tereko," he rudely told Kamble and started beating him up. "Five to seven guards around him joined in," said Kamble. "They beat me black and blue. Like police officers beat up a gangster."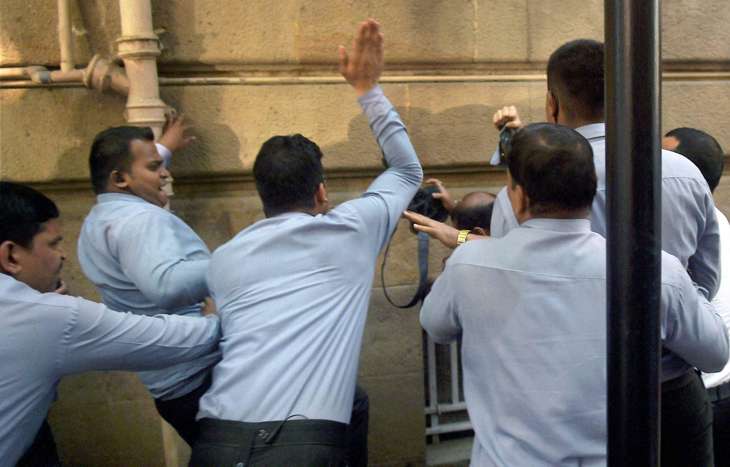 PTI
Too late for a sorry
Debashis Ray, Tata Group spokesperson, reportedly apologised to the journalists later. "I went and spoke to everyone who was present outside. I apologise to everyone who was present. Three of our security personnel too got hurt and have been taken to the hospital. I understand a few photographers have been hurt and have been taken to hospital as well," Ray said.
Two security guards - Mayuresh Gurav and Ganesh Shinde - were later arrested and immediately released on bail. They have been suspended pending inquiry, but not fired.

On the contrary, in a statement issued to the press, Niraj Bijlani, CEO, TOPSGRUP India, while acknowledging the security guards should have shown restraint, said, "Our investigations have revealed that two of our security officers got injured by members of the press who were incessantly pushing and jostling outside Bombay House and this incident triggered the reaction."