Surgical strikes: Seeking to build up global support, India briefs 22 envoys
Catch Team
| Updated on: 10 February 2017, 1:46 IST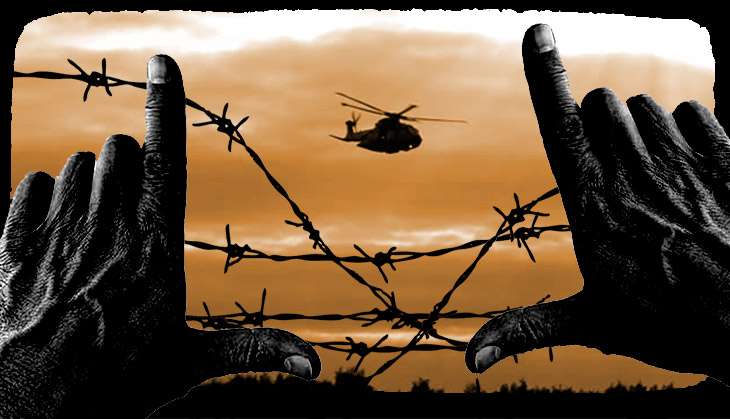 The External Affairs Ministry has briefed the envoys of 22 nations about last night's surgical strikes across the LoC. Sources in the ministry said more than 30 terrorists and nine Pakistani soldiers were killed in the strikes carried out by special forces.
The strikes may invite a response from Pakistan, although the claim that the Indian special forces did not cross the international border may give Pakistan the exit route to deescalate the tension.
Also Read: India's surgical strikes across LoC: 11 things you should know
The envoys, briefed by Foreign Secretary S Jaishankar, include those of the five permanent members of the UN Security Council - the US, UK, China, Russia and France - Catch has learnt.
Across the border, meanwhile, the Pakistani foreign office has summoned the Indian envoy Gautam Bambawale.
The surgical strikes on terrorist launch pads came ten days after the Uri attack, and follow efforts by India to expose Pakistan's support to terror groups and isolate it diplomatically. At the recent session of the UN General Assembly, Foreign Minister Sushma Swaraj had asked for isolating Pakistan.
Today, before the government revealed it had carried out the strikes across the LoC, National Security Advisor Ajit Doval received a call from his US counterpart Susan Rice. In its statement on the discussion, the White House said, "Highlighting the danger that cross-border terrorism poses to the region, Ambassador Rice reiterated our expectation that Pakistan take effective action to combat and delegitimize United Nations-designated terrorist individuals and entities, including Lashkar-e-Taiba, Jaish-e-Muhammad, and their affiliates."
US Secretary of State John Kerry had earlier called Swaraj on 27 September, when she was in New York, to offer his condolences on the Uri terror attack.
Also Read: Indian Army surgical strikes: All-party meeting ends; 10 updates
Meanwhile, China, which considers Pakistan as an "all-weather friend" has said it was in touch with both neighbours to bring down the tension. "As for the tension between Pakistan and India, recently Chinese side has been in communication with both sides through different channels," Chinese Foreign Ministry spokesman Geng Shuang said.
Bangladesh, which along with Afghanistan and Bhutan joined India in boycotting the forthcoming SAARC summit in Islamabad after accusing Pakistan of interfering in its internal matters, has come out in support of the strikes. "India has got the legal, internationally-accepted right to make a response to any attack on her sovereignty and her soil," Iqbal Chowdhury, an advisor to Prime Minister Sheikh Hasina said.
Calling the Kashmir issue a bilateral dispute, he pointed out that there has been a "violation from the other side".
Similar endorsement of India's stand is expected from Afghanistan, and Bhutan, among other nations.
Also Read: LoC surgical strikes: Pakistan military calls them lies, doesn't want matter to escalate