Supreme Court verdict on Sabarimala has 'given rise to unrest, turmoil, divisiveness in the society', says RSS Chief Mohan Bhagwat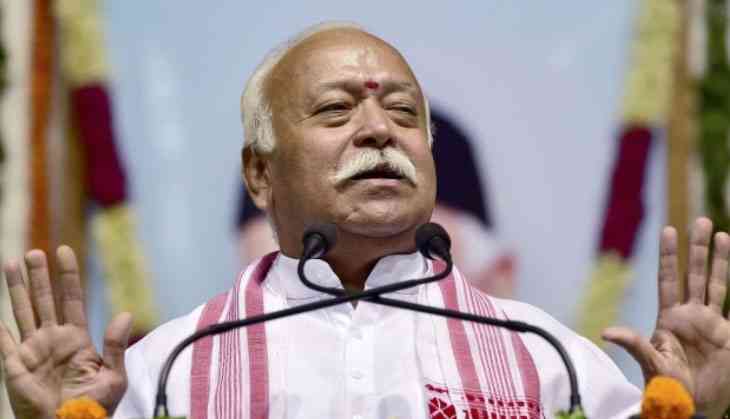 Amid the ongoing protest against the Supreme Court verdict on allowing all ages of women to enter the temple, Rashtriya Swayamsevak Sangh (RSS) chief Mohan Bhagwat on Thursday said that the verdict has given rise to the unrest and divisiveness in the society.
"The legal verdict has given rise to unrest, turmoil and divisiveness in the society in place of peace, stability and equality," said Bhagwat asking why only Hindu society experiences such repeated and brazen onslaughts on its symbols of faith.
Delivering his annual Vijayadashmi speech in Nagpru, Bhagwat as The Hindustan Times quoted said "The situation arising out of the recent verdict on Sabarimala temple shows the predicament. The nature and premise of the tradition that has been accepted by society and followed for years was not taken into consideration".
Bhagwat also said that the heads of religious denominations and faith of crore of devotees were entertained in the case. The one who filed petition is not devotees and a large section of women that follows this tradition was ignored too.
Earlier, RSS criticized the Kerala government for implementing the Supreme Court verdict after Kerala Chief Minister said that his government will not file review petition in the case.