Supreme Court refuses to ban Padmaavat: Why are Karni Sena goons still roaming free?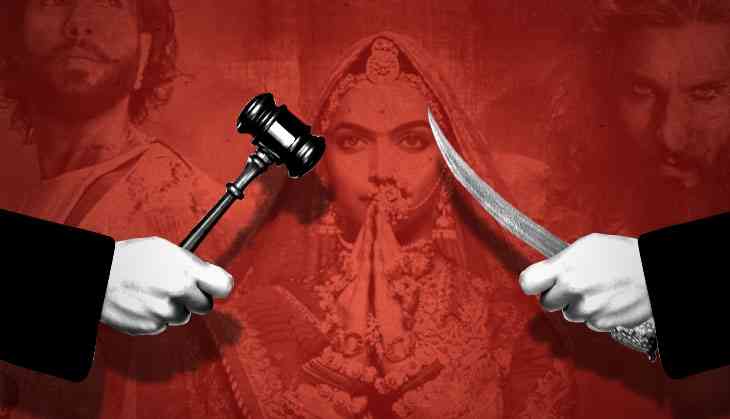 (Arya Sharma / Catch News)
Upholding freedom of expression, the Supreme Court of India on Tuesday rejected the pleas of Rajasthan and Madhya Pradesh government seeking a ban on the release of Bollywood film Padmaavat.
With today's order, states and petitioners have exhausted their legal options. The Supreme Court has ordered for the film to be released in the two states saying, "It's an order, better abide by it. You (states) can advise people not to watch the movie," said the three-judge bench headed by Chief Justice Dipak Misra. The Supreme Court's verdict is clear – the film will be released nationwide on its scheduled release date and now it is up to the state governments and law enforcement agencies to ensure that law and order is maintained.
Underlining that "valued constitutional rights" were at stake, the bench said, "We passed an order and our orders are required to be complied by all. People can't come and say law and order problems, ban the movie. Let us not come to a state where the exhibition of a movie, despite certified by the censor board, is crippled."
The Karni Sena was the third petitioner to call for a ban on the film. It argued in court that the film distorts history and "people had been affected emotionally" by the way it depicts legendary Rajput Queen Padmini.
Protesters led by the Karni Sena have blocked roads, burned buses and toll booths and vandalised theatres over the past one year. Members of the Karni Sena have even publically threatened the actors of the film and director Sanjay Leela Bhansali by putting a bounty on their heads.
The court's response was curt. "You create trouble and by virtue of it come to court," said Justice DY Chandrachud.
Over the past one year, since the attack of the film set in Rajasthan, the makers of the film earlier titled Padmaavati been on the receiving end of open threats of violence, some on national television, by Rajput groups if the film were to be released. What's worse is that various state governments have supported the demands of the mob instead of affirming constitutional rights. State law enforcements have not detained violent mobs or personalities openly making criminal threats, state politician have backed these violent mobs.
National Award-winning filmmaker Anand Gandhi also faced a series of hurdles to get a censor certificate for his film An Insignificant Man. He told Catch, "There is no question now that the state law enforcement should be at the disposal of the Supreme Court verdict. The law should be enforced immediately to ensure that the Supreme Court's verdict is abided by. But that is not the only point. Crimes have been committed on national television where members of these mobs, claiming to be representing offended sentiments, have called for violence on living people. They have not been charged or detained. That in itself is a violation of the constitution."
He added, "There is so much to be said about this criminal form of censorship legitimized by state governments. In fact what we have seen with this film is state legitimized criminal behavior. I don't know how long will it take for us to return to a place of civility where differences are dealt with by lawful processes."
Shabana Azmi also tweeted, "I welcome the Supreme Court decision on Padmaavat. But the unresolved issue of those who put a price on Deepika Padukone's head and publicly threatened to burn her alive and harm SLB (Sanjay Leela Bansali) are roaming free with impunity. Only when state takes action against the criminal elements will justice be seen to be done."
Rajput fringe group Karni Sena not only put a bounty on actor Deepika Padukone's head but also threatened to kill a senior lawyer of the Supreme Court defending the public screening of Padmaavat and the head of the Censor Board that passed the film have been threatened. State governments of Rajasthan and Madhya Pradesh justified this criminal behavior saying that "the sentiments of Rajputs and its history were at stake."
The Supreme Court however in its order did not make any observations on the public threats made by fringe elements against the makers of the film or the several criminal acts of vandalism and violence they indulged in over the past year. In fact, in the order the Supreme Court said, "It is the responsibility of the state government to maintain law and order and keep people safe."
Delhi High Court lawyer Akshay Sharma feels that the Supreme Court's stand on freedom of speech has not always been consistent. "The Supreme Court's order today and on 18 January upholds the freedom of speech. This is a good verdict. In the past, reasonable restrictions have been interpreted very easily by the Supreme Court, especially when cases have ruling government backing. For example, in the case of Jolly L.L.B 2, when the filmmakers went to the Supreme Court after the Bombay High Court appointed a panel of lawyers to see that the lawyers were not offended in the film. In that case the Supreme Court refused to get involved."
He added, "Also, based on how the judiciary too is under threat these days, it is significant that this decision was made in spite of the fact that many ruling party state governments were against the release of the film. Yes, Supreme Court could have made observations on criminal acts of violence against these fringe elements. The Supreme Court can also take suo moto cognizance of cases. But it has always been the job of the government in question and the investigating agency to deal with law and order situations. The Supreme Court has made it clear and it is now on the state governments to abide by the order and ensure law is upheld."