Speeding truck rams 3 houses, kills 8 in MP's Jabalpur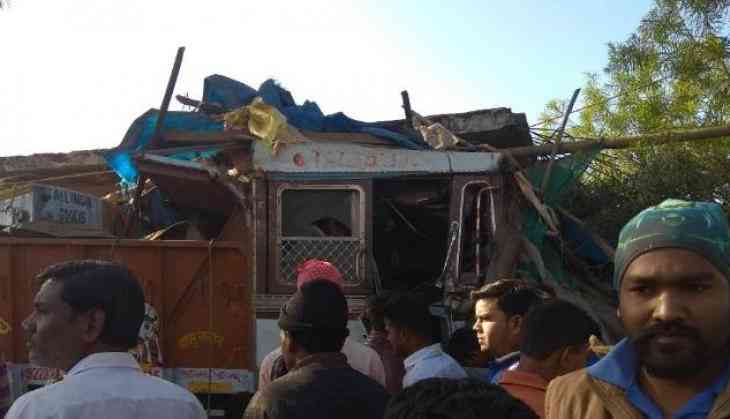 At least eight people, two children included were crushed to death on Wednesday morning and many others left injured when a 16-wheel speeding truck loaded with iron rods rammed into the houses at the Barela village, not very far from the Jabalpur district headquarters, police said. The incident took place on the Jabalpur-Mandla road.
Earlier, the driver had fled the spot immediately after the accident but later the Madhya Pradesh police arrested the truck driver for rash and negligent driving.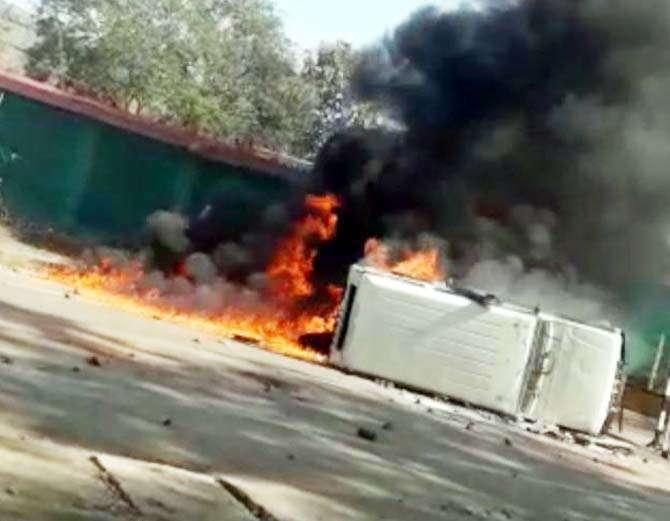 People who were furious at accident, set the police van on fire after a speeding truck rammed into a house and a shop in Barela, Jabalpur on February 21, 2018
Deputy Inspector General of Police, Jabalpur, BS Chouhan, later told that following the incident, a mob blocked the road, pelted stones at a police team and also torched their vehicle. According to Chouhan, the 16-wheel truck was coming from Chhattisgarh and it has caused heavy damaged. "We have arrested the truck driver and further details are awaited," the officer said.
After the accident, when the debris were removed, people were found dead and buried under the truck. Some of the bodies were even split into pieces.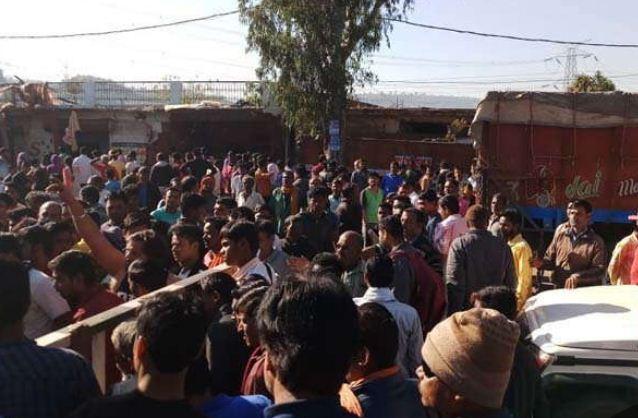 The deadly incident occurred on the Jabalpur-Mandla road.
Local furious people set fire to the police vehicle. The police charged the lathi charge after seeing the crowd being violent. Chief Minister Shivraj Singh Chauhan has expressed anguish over the accident in Barela.
The truck first hit a tea stall and then rammed into the residential house after the driver lost control of the speeding vehicle. People who are injured have been admitted to the hospital for the treatment. It has been reported that an auto rickshaw was also badly damaged in the incident. One lakh rupees compensation declaration to the dead
Also read: Can Madhya Pradesh's scheme for farmers save BJP from their ire?