Siwan journalist Rajdeo's murder: five key questions nobody's asking
The mystery behind the murder of Rajdeo Ranjan, the Siwan bureau chief of Hindi daily Hindustan, has still not been solved. Bihar Chief Minister Nitish Kumar has recommended a CBI probe into the incident.
All clues are said to be leading to the notorious criminal and former RJD MP Mohammad Shahabuddin, who is currently lodged in Bhagalpur jail. Several media reports suggest Rajdeo's reportage had angered Shahabuddin, and he ordered the killing to settle the score. The police has refrained from addressing the speculation.
Everyone seems to have taken the easy way out by hailing the fallen scribe as a 'fearless journalist' who laid down his life in the line of duty. However, that's a bit of a cop-out - nobody seems to be asking several key questions, which could help unravel the mystery behind this gruesome crime. Here are a few.
1. What does 'fearless journalism' mean in Siwan?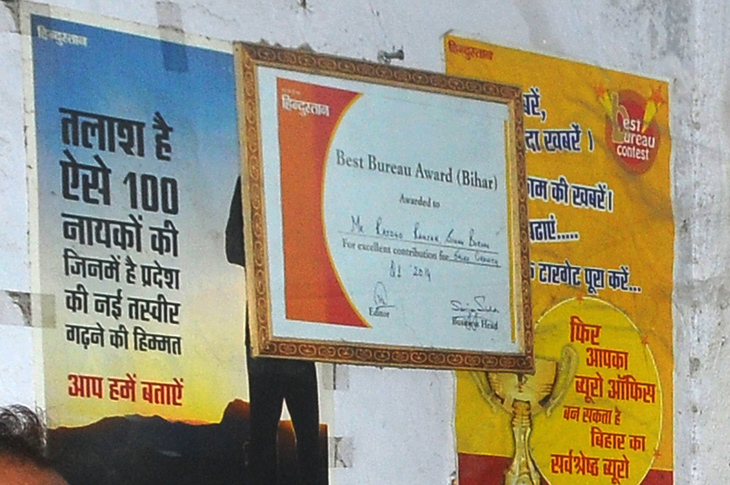 Prashant Ravi/Biharphoto.com
Rajdeo Ranjan's newspaper has described him as a 'fearless journalist'. Several other media reports have used the same expression to pay tribute to the slain scribe.
While the term 'fearless journalism' represents a lofty ideal of this profession, it assumes a different meaning altogether in regions such as Siwan. Especially so, when reporters and stringers are also required to look after the marketing aspect of their publications, and collect advertisements of up to Rs 1 lakh every month.
"Fearless journalism is almost impossible if you are stationed in a place like Siwan. Every journalist should have a working relationship with the power centre of the district if he is to function properly. There is little chance that a journalist active in Siwan would write openly against Shahabuddin. Even if a reporter is courageous enough to do so, his newspaper would not agree to it," says Nirala, a seasoned journalist, who is well acquainted with the ground realities of journalism in Siwan.
Many of Rajdeo's colleagues agree with Nirala.
"It is true that newspapers avoid risks. The journalists don't get any support from their company when they are in danger. Who will do fearless journalism in such a situation and why?" laments one local scribe, on the condition of anonymity. "There is little evidence that Rajdeo was writing openly against anybody, and his newspaper was publishing it."
Catch reminds this scribe about the hit list prepared by Shahabudin, which was apparently exposed by Rajdeo, and also his coverage of a Bihar state minister's meeting with the jailed leader. The photograph of this meeting had reportedly rubbed Shahabuddin the wrong way.
"This is not completely true. The hit list was made public by IB. It was published in many other newspapers. The photograph of the minister's meeting with Shahabuddin was leaked to Rajdeo by a cop. However, Rajdeo was careful about his safety, and he circulated it among all journalists. It later appeared in all newspapers and channels along with Hindustan," the journalist replies.
A team of journalists from Patna had recently visited Hindustan's office in Siwan. It searched for reports filed by Rajdeo during the past few months. But, it could not find any news item that could be linked to his murder.
2. What was the motive behind murder?
It was a cold-blooded murder committed by professional killers. Rajdeo was shot from a close range. The assailants ensured he had no chance to survive. Who were these killers? Had Shahabuddin ordered the murder? Was Shahabuddin really seeking vengeance for news reports filed by Rajdeo?
Local readers say they have seen nothing incriminating against Shahabuddin in Rajdeo's paper for months. Catch tried to contact Hindustan's Siwan office, but in vain.
One of Rajdeo's colleagues revealed he was awarded by his newspaper in 2013 for commendable work in marketing and sales. But, he could not recall any such acknowledgment for Rajdeo's reporting.
Some sources claim Rajdeo was known to belong to Shahabuddin camp until some years ago.
"Rajdeo was a Yadav by caste. He came from the famous 'M-Y' combination of Lalu Prasad, and enjoyed close links with Shahabuddin. But, he was seen more with BJP leaders after the JD(U)-BJP alliance assumed power in the state," says a local social activist on the condition of anonymity.
Nirala finds nothing unusual in Rajdeo's close association with Shahabuddin and BJP leaders. "A journalist working at the district level has to keep good relations with all. You are safer in Siwan if you are on good terms with Shahabuddin," he says.
3. Did Rajdeo have business interests?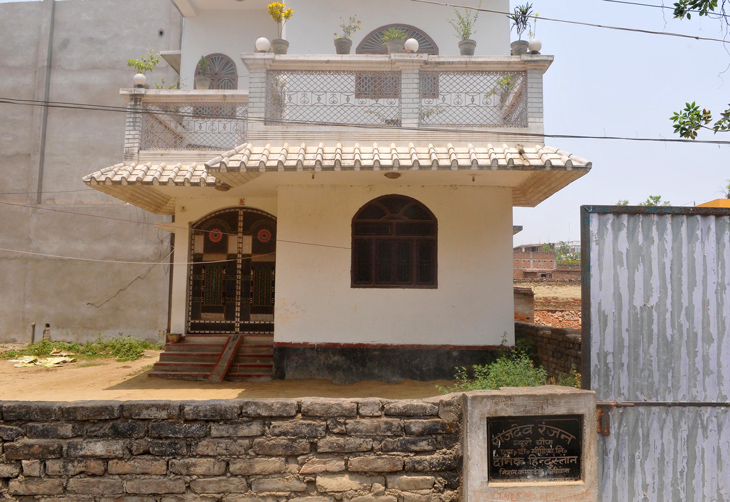 Prashant Ravi/Biharphoto.com
Two days before Rajdeo's murder, a TV journalist was gunned down in neighbouring Jharkhand. According to police, this reporter was also a local contractor and a banned organisation had demanded extortion money from him. He was allegedly killed for refusing to pay the levy.
Many people are asking whether Rajdeo was murdered for similar reasons. We talked to many local people to know if Rajdeo had any business interests. It came out he was only involved in journalism and had no other businesses to his name.
4. What was Rajdeo's track record as a journalist?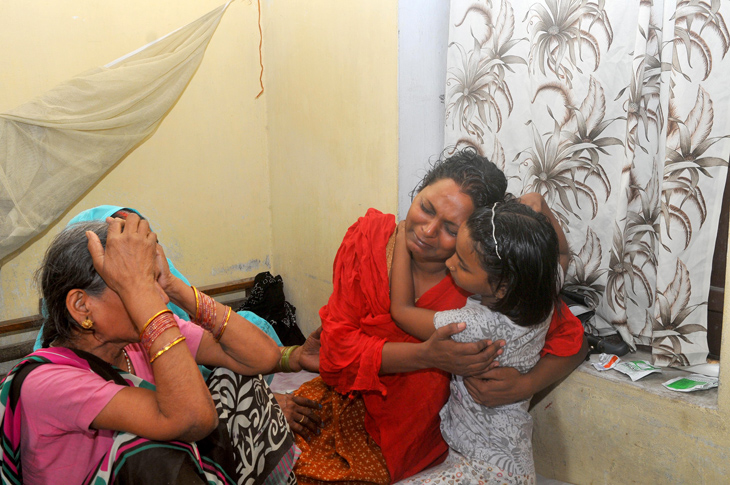 Prashant Ravi/Biharphoto.com
Rajdeo worked as a stringer for Hindustan till 2003. This means he was not a staff member on the newspaper's payrolls.
In 2003, Hindustan decided to start a bureau in Siwan. A senior journalist, Durga Kant Thakur, was sent to the district for this purpose. Thakur stayed in Siwan for around two and a half years and worked closely with Rajdeo during this period.
"I promoted Rajdeo to the post of 'super stringer'. I was transferred from Siwan in 2005. He became a staffer in 2010 or 2011. He was given the charge of the bureau as he was a local resident," Thakur told Catch.
Rajdeo drew a monthly salary of around Rs 16,000. He arranged for advertisements worth at least Rs 1 lakh for the newspaper every month. About 10% of this amount was given to him as commission money.
His close associates say Rajdeo did not write openly against anybody, although he was privy to all kinds of news. He shared these scoops with journalists who were in a position to publish them.
5. Why didn't he report an attack on himself?
In 2005, Rajdeo was severely beaten up outside his office by some unidentified men. His leg was broken during the incident. Thakur was an eyewitness to this attack. The assailants had even pointed a pistol at him.
Curiously, Rajdeo did not report this incident to the police. He didn't even apprise his seniors about the attack. But why?
"Rajdeo belonged to Siwan. It is difficult to believe he didn't know the reasons behind the attack or that the assailants were completely unknown to him. Yet, he chose to remain silent. He never discussed the matter with me and I never tried to enquire. Few people were aware of this attack. I wrote about it only after he was killed," Thakur says.
A local journalist believes Rajdeo knew his newspaper would not defend him. Rajdeo realised he would have to stay in Siwan for life and his well-being lay in forgetting the attack.