Singed India: the country loses a lot of lives to fire incidents every year
Catch Team
| Updated on: 21 October 2016, 16:14 IST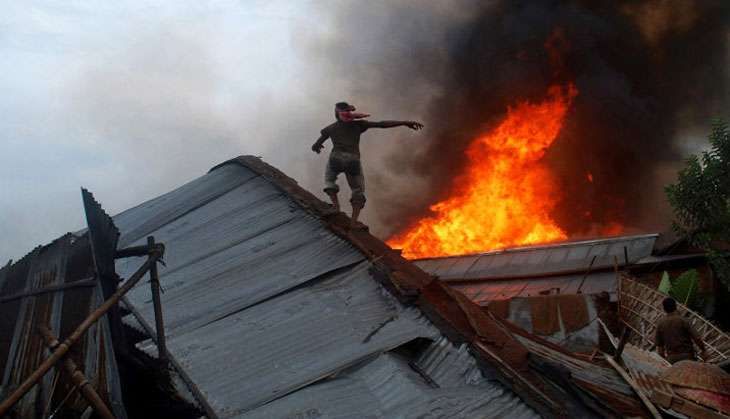 At least 23 people were killed and more than 100 injured in a massive fire that broke out in Bhubaneshwar's Institute of Medical Sciences and SUM Hospital on Monday.
The fire was caused allegedly due to an electrical short-circuit in the dialysis ward of the hospital which was precariously close to the Intensive Care Unit.
On Tuesday morning another fire broke out at Makers Chamber on Cuffe Parade, Mumbai that killed two people.
Less than five years ago, 93 people died after a devastating fire at AMRI Hospital, Kolkata.
Unfortunately, fire accidents are a common occurrence in India. Coal Mines, chemical factories, temple complexes, ammunition depots - these are some of the crucial places which have seen fire accidents in the recent past.
To give you an idea of how dire these figures are, here are some of the facts on how India fails in fire safety:
- The number of people who were killed due to fire accidents in chemical factories from 2014 to July 2016.
- 50 fire accidents took place during this period.
- A total of 392 people were injured.
- The number of people who were killed at Puttingal Devi Temple Complex at Kollam, Kerala.
- More than a thousand got injured in this accident which took place in April 2016.
- An ex-gratia amount of Rs 2 lakh to the next of kin of the deceased was announced from the Prime Minister's National Relief Fund. Rs 50,000 each was announced for those seriously injured.
- Kerala government announced another Rs 4 lakh as compensation.
- The estimated loss of equipment during a fire in Pulgaon, Maharashtra in May 2016.
- About 19 people died and 17 were injured due to this accident which occurred due to 'excessive exudation (bleeding) of Trinitrotoluene reacting with metallic container leading to self-ignition (spontaneous combustion) of segregated Mine Anti Tank held in the store house'. Simply put - the fire was caused due to a manufacturing defect.
- The number of fire accidents that took place in the railways between 2012-13 and 2014-15.
- Of these, 13 were caused by the failures of agents other than the railway staff, eight were caused by the failure of railway staff and the cause of one is still not known.
- About 35 were killed due to these incidents.
- The amount spent by Coal India and its subsidiaries on safety precautions.
However, the data pertaining to fire accidents are sketchy. 'Fire services' is a municipal function according to the XIIth schedule of the Indian Constitution. It is the responsibility of the state governments to collect data related to fire accidents and most of the facts stated above are sourced from the union government.