Sheena Bora's murder: Indrani arrested but many pieces still missing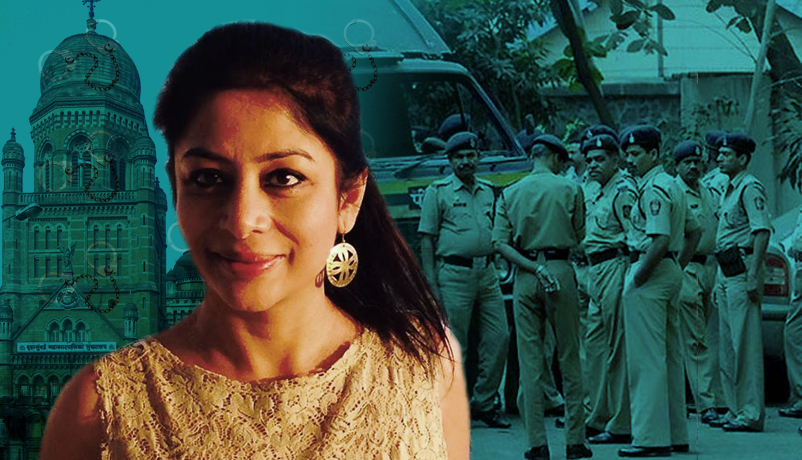 The case
Mumbai police has arrested Indrani Mukerjea for murdering her daughter Sheena Bora. Her ex-husband and former driver have also been arrested
The motive of the murder is still not known
Her husband Peter Mukerjea\'s son Rahul was questioned twice by the Mumbai police
Mumbai police commissioner Rakesh Maria is monitoring the investigations
Police also questioned Sheena\'s brother Mikhail in Dispur on Thursday
The questions
Why didn\'t Mikhail or Sheena\'s grandparents raise any questions on Sheena\'s disappearance for 3 years?
Why did Indrani introduce Sheena as her sister, not daughter?
How did Peter Mukerjea not know about Indrani\'s past?
The police might have arrested Indrani Mukerjea for murdering her daughter Sheena Bora, they are yet to establish the motive behind the crime.
Indrani Mukerjea, her previous husband Sanjeev Khanna and her former driver Shyam Ray have been charged with murder and destroying evidence.
Given the involvement of high profile personalities in the murder, Mumbai police are exercising utmost care in the investigations. Mumbai police commissioner Rakesh Maria is personally monitoring the investigations being carried out by a team at Khar police station led by PI Dinesh Kadam.
After commissioner Maria revealed that Khanna was also involved in Sheena's murder, it came to light that Indrani had two marriages before tying the knot with Peter Mukerjea in 2002.
Police sources revealed that Indrani is learnt to have been in a relationship with one Siddharth Das, before she married Khanna. "Sheena and Mikhail are believed to be children of Siddharth and Indrani. She had introduced them as her siblings," a police officer at Khar police station said on condition of anonymity.
Indrani concealed information about Siddharth Das from not only Khanna, but also Peter Mukerjea.
Peter Mukerjea had also claimed that he was not aware that Sheena was actually Indrani's daughter and not sister.
Rahul Mukerjea's interrogation
Peter Mukerjea's son Rahul was questioned for the second time on Thursday. He had already been questioned late night on Wednesday.
"We wanted to know more about his relationship with Sheena Bora. Why didn't he get suspicious about her disappearance and lodge a police complaint?" said a senior police official at Khar police station.
According to police sources, Rahul was also taken to two flats in Bandra and Khar, where he and Sheena used to live together.
Mumbai police commissioner Rakesh Maria himself reached Khar police station to question Rahul Mukerjea.
Clues from Sheena's workplace
Joint Commissioner of Police (Law and Order) Deven Bharati told the media that the investigators are trying to find details about Sheena's behaviour from Mumbai Metro One Private Limited, where she worked since June 2011.
According to MMOPL's spokesperson, Sheena had taken leave on 24 April, 2012 and the company received her resignation letter through email, while she was still on leave.
"This is really mysterious. As Sheena had taken leave on 24 April, 2012 and was killed the same day, then the big question is who sent her resignation letter?" said a police source.
The investigators will question MMOPL officials to ascertain whether Sheena sent resignation letter by email or a hard copy. They will inquire whether a full and final settlement was done.
Missing pieces
According to the police, these are some of the pieces of the jigzaw puzzle they are still trying to put together:
Sheena's grandparents brought her and Mikhail up in Guwahati but why didn't they raise an alarm for 3 long years?

Sheena and Peter Mukerjea's son Rahul were in a relationship and she supposedly called him up from London to say she wanted to break up. Why did he let go of the matter so easily?

Mystery shrouds Indrani's alleged relationship with Siddharth Das too. Apparently, she had successfully concealed her relationship from Peter Mukerjea and all her acquaintances, including her parents and relatives.

The police says Indrani also concealed that Sheena has been murdered.

"She kept on telling people that Sheena was in the US. She even posed as Sheena at times. We have learnt that Indrani used to call Sheena's friends using the latter's phone from UK and USA. That is how she managed to break up with Rahul," says a police source.
Sheena's grandparents brought her and Mikhail up in Guwahati but why didn't they raise an alarm for 3 years?
Suhel Seth raises questions
Ad guru Suhel Seth, a family friend of the Mukerjeas, expressed utter shock over the revelations over the last couple of days. "I know the Mukerjeas since long. What has happened is really shocking to me," Seth said. He finds three things very surprising. .
First, how was Peter unaware about Indrani's background and her relatives? Generally one has the fair idea about relatives and background of the person one is marrying.

Second, why didn't Mikhail didn't raise an alarm for three years about his sister? Why did Sheena's grand parents kept quiet and didn't ask Indrani about Sheena?

Seth said he has known the Mukerjeas for long and attended Indrani and Peter's marriage in Mumbai in 2002 and even organised a reception for the couple in New Delhi. But he claims he never came across Indrani's relatives.
"I was aware that Indrani had a daughter named Vidhi from her marriage with Sanjeev Khanna. She had introduced Sheena and Mikhail as her siblings. I am shocked to know that Sheena and Mikhail are actually her children," Seth said.