Sheena Bora murder: Indrani's driver Shyamvar is now approver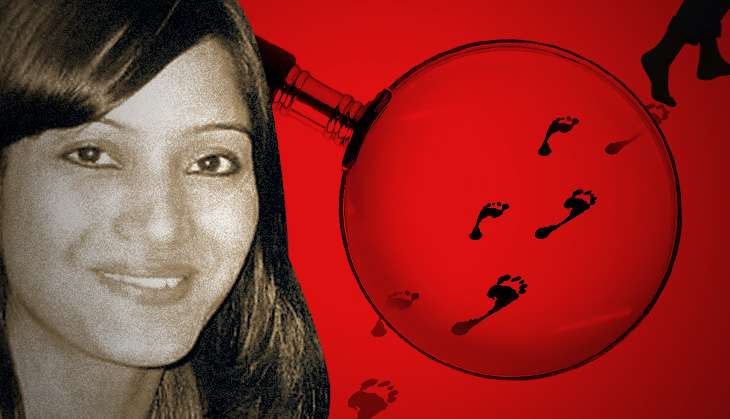 What has happened so far
Indrani Mukerjea tried to cover up Sheena\'s death by saying that she moved to the US

Peter\'s son Rahul lodged a missing person\'s report after he failed to get in touch with Sheena
What happened next
Driver Shyamvar Rai\'s arrest changed the whole story

He told CBI that Sheena was murdered by Indrani and her ex-husband Sanjeev
More in the story
Why Indrani Mukerjea actually killed Sheena Bora

What does Shyamvar Rai turning approver mean for the case
Investigations in the high-profile Sheena Bora murder case that rocked the corporate and television world in August last year, got a major boost on Monday.
The Special CBI Court in Mumbai has allowed one of the accused to become approver in the murder case.
The court accepted the application of Shyamvar Rai, former driver of main accused Indrani Mukherjea, to turn approver in the case.
Also read:
'Mother' of all crimes: how Sheena Bora became both Indrani's sister & daughter
Rai will reveal all information about the murder to the court and has also been granted pardon in the murder case.
Mikhail Bora, Sheena's brother, has applied to stand as witness in the murder, claiming that his mother Indrani was lying about his involvement.
Story so far
Shyamvar Rai had sought approval from the Special CBI Court to turn approver in the murder case in May this year.
The CBI, following court orders had filed its say on 6 June and informed the court that it had no objection if Rai was made approver in the case, but only if he agrees to and reveals all facts related to the crime.
After CBI filed its say, Special CBI Judge HS Mahajan granted permission to Rai to turn approver.
Also read: Confused about the Sheena Bora murder mystery? Let us explain
In his application filed at court on 11 May this year, Rai had stated that he wanted to turn approver and disclose all facts since he was actively involved in the murder and had seen everything that happened in 2012.
In his statement before the Special CBI Court, Rai said that he has decided to turn approver as he repented what had happened and regreted his involvement in it.
He also said that he was not under any pressure and no one had either threatened nor coerced him.
How Rai's arrest changed everything
Rai is the person who after being arrested in August 2015 for possessing illegal weapons, blew the lid off the sensational murder. As he spilled the beans, skeletons started tumbling out of closets.

Immediately after Rai's arrest, Indrani Mujkherjea, wife of former CEO of Star TV and media honcho, Peter Mukerjea, was arrested.

Also read: What got Rakesh Maria transferred: politics, police rivalry or Sheena Bora case?

During the interrogation and in the statement recorded before the magistrate last year, Rai had told the police that Indrani and her former husband Sanjeev Khanna had strangulated Sheena Bora and he had dumped her body near village Pen in Raigad district of Maharashtra.

Rai had also told the police that Sheena Bora, who was 24 years old at that time, was strangulated in Indrani's car in April 2012.

Police arrested Indrani Mukherjae and Sanjeev Khanna immediately after Rai's confession.

Indrani's husband Peter, who claimed to be unaware of the murder and believed that Sheena was in the USA, was arrested in November last year by CBI, when it was established that he too was involved in the conspiracy, though not in the execution of the murder.
Sheena's story
Sheena Bora, Indrani's daughter from her previous marriage with Siddharth Das in 1987, was working as an executive with Mumbai Metro One, a Reliance group company that operates the Mumbai Metro Rail.
She mysteriously went missing on 24 April, 2012. Her landlord in Bandra and employer got emails after a few months about termination of lease and resignation from the job respectively.
Indrani had another child, Mikhail from her marriage with Siddharth Das.
Also read: The missing motive: why exactly did Sheena Bora have to die?Both the children stayed in Guwahati with her parents after Indrani separated from Siddharth Das and moved to Kolkata.
In Kolkata Indrani married Sanjeev Khanna and they had a daughter together.
Indrani separated from Khanna in 2002, married Peter Mukerjea and moved to Mumbai. She introduced Sheena and Mikhail as her siblings to Peter.
After Sheena moved to Mumbai, she joined St Xavier's College. Eventually Sheena started dating Peter's son Rahul.
Indrani did not approve of the relationship between the two and asked both Sheena and Rahul to end it. But neither budged.
Sheena moved into a rented house at Bandra after she joined Mumbai Metro One as assistant manager.
When Indrani realised that neither Sheena nor Rahul had any plans of ending the relationship, she decided to kill Sheena.
Also read:
20 unanswered questions about the murder of Indrani Mukerjea's daughter Sheena
Indrani took the help of former husband Sanjeev Khanna and driver Shyamvar Rai in the murder.
She met Sheena on 24 April 2012 and strangulated her with the help of Sanjeev Khanna in her car. Later Rai dumped the body near village Pen in Raigad.
Shock and intrigue
When Indrani was arrested on charges of Sheena's murder, Peter expressed shock and pleaded ignorance about the murder.
As it was revealed, Indrani had told everyone that Sheena had moved to the US and was happy there. She even operated Sheena's Facebook account and kept on uploading pictures to show that she was alive.
When Rahul, who received an SMS from Sheena's phone about breaking up, and could not contact after she reportedly moved to the US, had lodged a missing person's report at the Worli police station in Mumbai.
When a police team visited the Mukerjea's house, Indrani managed to convince them that Sheena had moved to the US for higher studies and had therefore broken up with Rahul. The matter was closed there.
However, the murder was unearthed when Shyamvar Rai was arrested on charges of possessing illegal weapons three years later.
Edited by Jhinuk Sen
Also read: Sheena Bora murder mystery: sister or daughter of Indrani Mukerjea?
Also read: Sheena Bora's murder: Indrani arrested but many pieces still missing
Also read: Sheena Bora's brother, Mikhail Bora participates in Bigg Boss Bangla. What has he revealed?
Also read: These Facebook posts by Sheena Bora murder accused Sanjeev Khanna are truly bizarre
Also read: Lost track of Sheena Bora case? A cop chronicles the mystery, minus the hysteria