SC order ensures that the ghosts of 2002 will continue to haunt BJP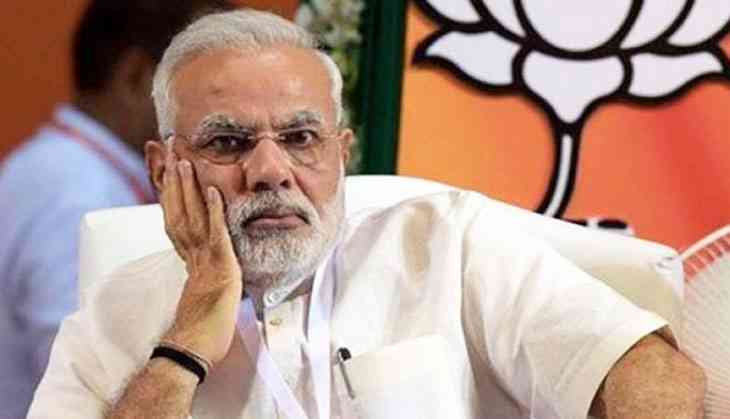 The 2002 Gujarat riots will continue to haunt the BJP on a quarterly basis.
The Supreme Court on 13 April, after allowing RK Raghavan, who was heading the apex court-appointed Special Investigation Team (SIT) to probe 2002 Gujarat riots cases, to be relieved as the head of the team, said that the team must continue to file its quarterly reports on the progress made in the investigation.
The bench, comprising Chief Justice of India (CJI) Justice JS Khehar and Justices DY Chandrachud and Sanjay Kishan Kaul, relieved the incumbent chief at his request, as well as on the submission of the amicus curiae senior counsel Harish Salve that Raghavan be relieved from responsibility of heading the SIT.
Now, AK Malhotra, another member of the SIT, will "oversee" the functioning of the SIT till a new head is appointed. The SC has also relieved another member, K Venkatesan.
The SC, in its order, has also asked that the quarterly report include cases in which the trial court has acquitted several accused.
Spilled blood
ver all, nine cases are under the SIT scanner, including the Naroda Gam case. The SIT has submitted that investigation has been completed in eight cases and they are on the appeal stage at the Gujarat High Court.
The cases were about the riots in different parts of Gujarat, including the Gulberg Society, Ode, Sardarpura, Narodao Gaon, Naroda Patya, Machipith, Tarsali, Pandarwada and Raghavapura.
An estimated 2,000 people were killed in post-Godhra riots in 2002.
The Naroda Gam case, where 11 people were killed during a bandh called to protest the Godhra train burning incident, is still under trial as hundreds of witnesses have yet to be examined and cross-examined.
In the case, the SC has already granted extension of time for the trial despite its deadline of six months to complete the trial on the submission of Salve that over 300 witnesses have to be examined. Over 82 persons face trial as accused.
A special trial court has already convicted over 20 accused in the Gulberg Society riots case in which 68 people of a particular community were killed. One of them was the Congress Member of Parliament Eshan Jafri. There are a few cases pending in the Ahmedabad trial court also.
Whether the cases will eventually be buried under a mountain of paperwork or whether the law will take its own course will be judged by history. As of now, they will continue to haunt the ruling dispensation.