Save water or pay fine in Chayal; dine at 'women's eatery' in Rajsamand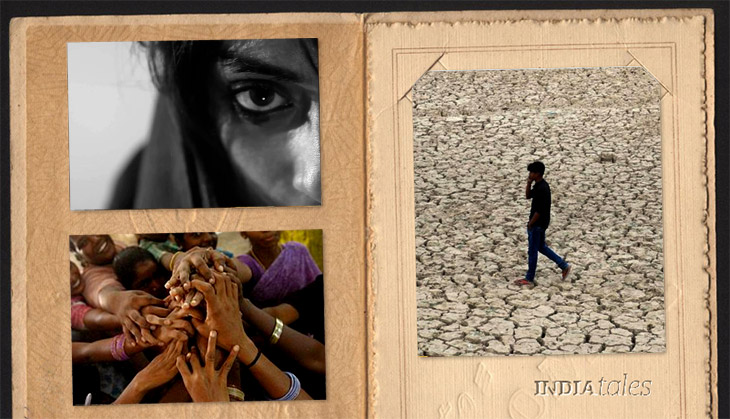 01
Coping with drought: UP panchayat declares penalty for wasting water
Facing an acute scarcity of water, the Chayal Nagar Panchayat in Kaushambi, Uttar Pradesh, has decided to "punish any person who's found wasting water" - by charging a fine of Rs 500.
The panchayat has launched a campaign to make Chayal's residents aware of the "importance of saving water". As part of the initiative, groups of residents will take out processions carrying placards reminding people of their duty to save water, said the panchayat's head Rukmani Devi.
The panchayat has also formed a team which will make rounds of the area to identify people wasting water, and collect the fines. Far from being incensed, the residents have welcomed the decision. A villager said any initiative that helps prevent wastage of water "is worthy of praise".
According to Rukmani Devi, an awareness campaign is also being organised for "people who are generally indifferent towards their social obligations".
02
Changing course: this Rajsamand restaurant is run entirely by women
If you ever happen to pass through Nathdwara, a small town in Rajasthan's Rajsamand district, do drop in for a meal at Thadiwala. A short walk across the road from the bus stop, the restaurant is run entirely by women.
The food is prepared by women, and a bunch of smartly attired young women serve it. The restaurant is owned and managed by the aunt-niece duo of Neha and Ankita Parikh, residents of Nathdwara. It opened on 8 April this year.
Neha said they wanted to go into some business of their own, and decided on opening a restaurant when they "realised that there wasn't a quality food zone in Nathdwara". But actually setting up the restaurant was far from easy, Neha says. First they had to persuade their family, which took quite some effort and time. Then they had to identify the "girls who were interested in cooking and working in a restaurant".
The efforts paid off eventually, with Kirti Singh, Neha Rajput and Dolly Khandelwal agreeing to work for them. It's hard work, too. They start at seven in the morning and finish at 10:30 in the night.
Thadiwala serves Indian, Italian and Chinese food, Neha says, as well as a "variety of tea, coffee, snacks and ice cream".
03
Pali man threatens to kill child to force his wife to sleep with others
It is no secret that violence against women is rife in India. Such crimes, particularly those involving domestic violence, go largely unreported, a shameful and shocking incident comes to light every now and then. An incident like the one that has just been reported from Bhattwara in Pali district of Rajasthan.
A woman has complained to the police that her husband had been harassing her for dowry, and beating her constantly. But when nothing came of this, he "started to encash her modesty". He forced her to sleep with other men for money. When she resisted, he held a knife to the neck of their one-year-old child. According to the complaint, "he made videos of her having sex with other men".
Fearing harm to her child, she could not but bear the traumatising violence. But after sometime, she mustered the courage to approach the police. That, however, didn't end her plight. As soon as the complaint was registered, her husband released the videos online, and they soon became the talk of the town.
The woman's father has been pleading for a swift enquiry, but the police seem to be dragging their feet; they haven't even recorded statements yet. This inaction has infuriated the residents of the area, and they have been staging protest demonstrations outside the police station.
Questioned about the inaction, Ajay Bhargava, the Circle Officer of Pali, said the police are "conducting the investigations and the matter will be dispensed with soon".