Sands of time: Sudarshan Pattnaik chronicles 2016 through sand sculptures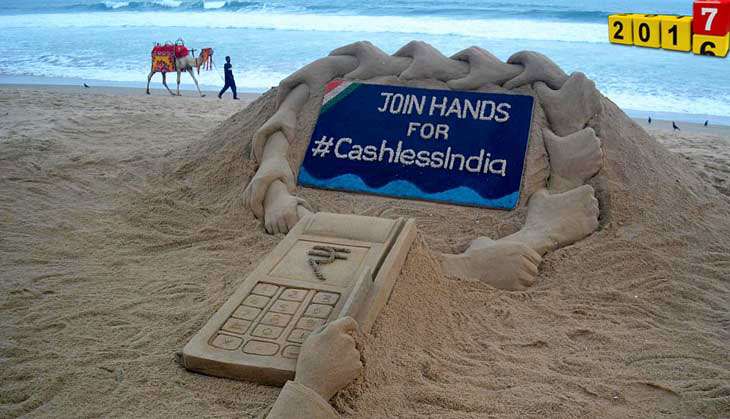 Photo by STR/NurPhoto via Getty Images
Internationally renowned sand artist Sudarshan Pattnaik has created a series of amazing sand sculptures to highlight the issues that mattered in 2016. From global warming to cashless India to saving tigers and saving girl child, Pattnaik's sand sculptures capture it all.
Pattnaik, who has never had any formal training in the art, has already produced innumerable sand sculptures that have won him awards and accolades. He now runs the open air Sudarshan Sand Art Institute, the only sand art school in India, to train students in the art of sculpting sand.
Photo by Biswaranjan Rout/NurPhoto via Getty Images
Just recently, in the month of October, Prime Minister Narendra Modi and visiting world leaders posed before his sculpture depicting monuments from Brazil, India, China, Russia and South Africa to commemorate the BRICS summit. Earlier this month, on the eve of Christmas, his students and him made 1,000 sculptures of Santa Claus.