Safety net: why Delhi's Witness Protection Scheme is a game changer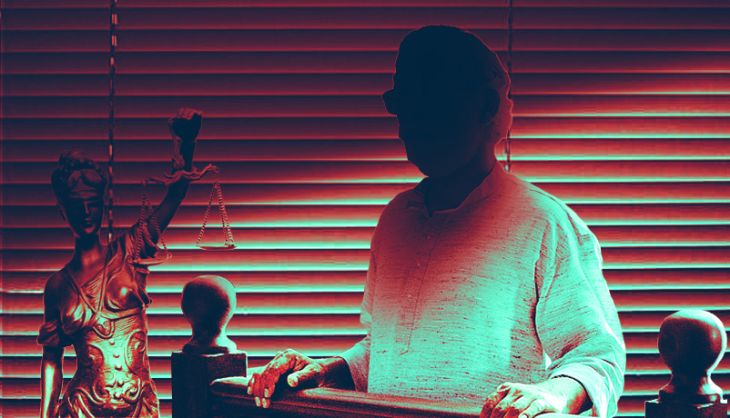 The scheme
Delhi has notified India\'s first Witness Protection Scheme
It\'s based on the Delhi HC\'s orders in the Neelam Katara case
Protection measures: changing witness\' identity, relocation
The armour
Granting protection is the Delhi Legal Services Authority\'s job
It\'ll ask the police to asses the threat and decide on protection
The police\'s Witness Protection Cell will ensure protection is given
The chinks
It seeks to maintain witness confidentiality, but doesn\'t penalise its breach
Limiting it to crimes punishable with 7 years in jail is arbitrary
This means that Vyapam witnesses, for example, won\'t be eligible
The Delhi government notified the Witness Protection Scheme 2015 on 30 July. It's the first such programme in India.
Before this, the courts passed orders in individual cases, directing security for witnesses in sensitive cases such as those of the Gujarat riots.
The National Investigation Agency Act, 2008, did create a category of "protected witnesses" - trial courts have wide powers to protect their identity and ensure security - but it too made it a case-to-case exercise.
But there is a vast difference between individual orders and a systematic guarantee of witness protection.
Individual orders can be obtained only if the litigant has some wherewithal or, in case of NIA's witnesses, if the agency applies for such protection. In either case, witness protection is an ad hoc exercise, with no set standards.
But in the age of Jessica Lal, Asaram Bapu and Vyapam, much more is required.
A labour of loss
Delhi's new scheme was formulated in keeping with the Delhi High Court's order in the Neelam Katara case in 2013.
Katara's son Nitish was murdered by Vikas Yadav, the son of UP politician D P Yadav, for daring to date Vikas's sister.
The trial was an ordeal. Witnesses turned hostile and Vikas was often released on interim bail, adding to the discomfiture of the witnesses.
But Nitish was the son of an IAS officer and his mother fought tenaciously. She approached the high court, which issued the guidelines that would form the basis for the new scheme.
The lynchpin of the scheme is the Delhi Legal Services Authority, or DLSA, which is tasked with approving witness protection measures. This will enable a witness to apply for protection without the intervention of the police.
The DLSA will order a threat assessment to be carried out by a "responsible officer" of the district police.
Witness protection has a negative aspect: it could be used to sabotage the chances of an innocent accused
The threat will be categorised A through C; 'A' indicating a threat to life, 'B' a threat to safety, reputation or property, and 'C' a threat of moderate nature and harassment.
Based on this assessment, the manner of protection will be decided. Protection can range from changing the identity of the witness, temporary relocation and security cover to in camera trial and deposition through video link.
There is also a provision for aid from the Witness Protection Fund, which will be financed by the state as well as from costs or fines imposed by courts and deposited with the DLSA.
A Witness Protection Cell of the Delhi Police will be created to ensure witness protection orders are actually carried out.
A work in progress
The scheme is and can only be considered a start. For there are some aspects in which it's lacking.
It seeks to maintain the confidentiality of information about a witness, but does not penalise violation of such confidentiality.
At present, it is basically meant to put in place a mechanism for a witness to seek protection and for such protection to be provided.
The scheme applies only to witnesses of serious offences, defined as those punishable with more than seven years in prison.
In a city, and country, where people are murdered for the flimsiest of reasons, this may not be the ideal categorisation.
There is, of course, a rationale for limiting the scheme's scope: that the volume of protection requests could potentially wreck it.
But assuming that no witness in a case punishable with less than seven years in prison deserves protection draws an arbitrary line.
The witness protection scheme is based on Delhi High Court's 2013 guidelines in the Neelam Katara case
To put this in perspective, a scam like Vyapam would be tried under the Prevention of Corruption Act, most provisions of which (apart from criminal misconduct or provisions related to habitual offenders) are punishable with five years in prison.
Causing death due to negligence, of which actor Salman Khan was convicted, entails a jail term of less than seven years. But in Salman's case also, there were serious allegations of interference with witnesses.
Take another recent example from Delhi: the young girl Meenakshi who was killed by her stalker in July because she wouldn't resile from her complaint against him, wouldn't have been eligible for protection either.
Why? Her stalker was punishable with a maximum of five years' imprisonment.
It would, therefore, have been better if DLSA had the discretion to apply the scheme to "non-serious" offences as well.
In its 198th report in 2006, the Law Commission had initiated a consultation on what shape an eventual witness protection law should take.
The commission's key questions were: what should be the scope of such a law? Should it give a primary role to the police or to the judiciary? What is the extent after which the protected witness can be considered biased in favour of the prosecution?
These questions underline a negative aspect of witness protection: it could be used to sabotage the chances of an innocent accused.
Still, in sum, the Delhi Witness Protection Scheme is a necessary development.
It gives a lot of leeway to the DLSA and the Witness Protection Cell to safeguard a witness, thus ensuring that urgent action is not delayed due to bureaucratic rigmarole.
However, apart from the Witness Protection Cell, all state authorities will have to work together to protect a witness.
More important, adequate penalties must be imposed where any official of any agency involved in witness protection is found to be derelict in his duties.
Only then will the scheme be afforded the seriousness it deserves and which most well-intentioned laws in India lack.
The views expressed here are personal and do not necessarily reflect those of the organisation.