Rural India struggles as demonetisation hits its lifeline - cooperative banks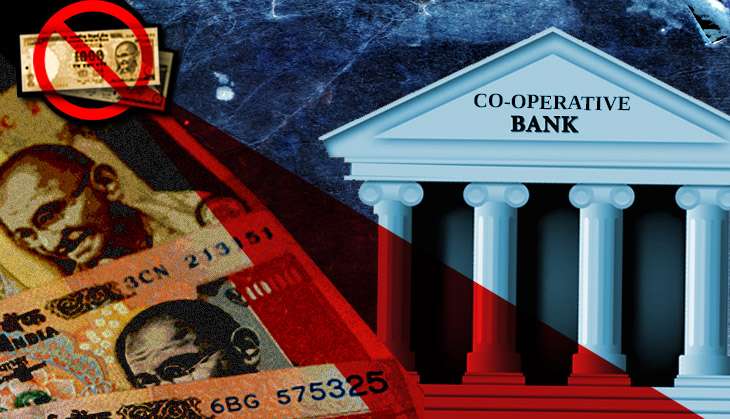 It is no secret that demonetisation has affected the public across the urban-rural divide. But while urban people at least have the option of a lot of banks and ATM kiosks in their vicinity, just imagine the plight of the rural populace, most of whom have to depend on district cooperative banks to manage their money.
Farmers in the rural areas are completely dependent on cooperative banks for their daily transactions. And since almost all the transactions are in cash, farmers need to make deposits on a daily basis. Moreover, almost all their loan accounts are in cooperative banks, which accept EMIs in cash. This has been the traditional practice across rural India, and particularly in Maharashtra.
Now, after the demonetisation, farmers and rural poor are in big trouble, as the Reserve Bank of India (RBI) has restrained these banks from accepting cash deposits of any sort.
The scale of the problem
There are 31 district cooperative banks in Maharashtra. Twenty-nine of them account for more than 3,500 branches across the state. All these banks have collective deposits of Rs 50,000 crore.
The fate of the depositors in these banks now hangs in the balance.
A senior official at Maharashtra State Cooperative Bank, who did not wish to be named, said: "Cooperatives banks are the backbone of the rural economy. The decision to disallow cooperative banks from accepting cash deposits will jeopardise the entire system. The funds are circulated to rural areas through state cooperative banks, district cooperative banks and primary agriculture societies."
Initially, after the demonetisation, RBI had allowed the cooperative banks to accept old currency notes as deposits. However, they were not authorised to exchange demonetised currency.
"District cooperative banks started accepting cash deposits, but it was soon realised that these can be exploited to dispose of black money. The decision to disallow cash deposits in these banks is an effort to curb black money," said a senior official of a nationalised bank.
Virtually all district cooperative banks are known to be under political influence, so it is difficult to keep a check on their functioning. Politicians can easily pressurise the banks and force them to give in to malpractices.
After the RBI initially allowed the banks to accept cash deposits, people flooded them with wads of cash. According to sources in cooperative sector, the banks experienced an unprecedented influx of deposits after the demonetisation.
Some of the customers were genuine, but soon, pressure started building, and many banks were asked to make backdated entries to accommodate cash.
Not just banks
Like cooperative banks, cooperative credit societies on the taluka levels are also facing the heat.
According to Kaka Koyate, the president of the Federation of Maharashtra State Cooperative Credit Societies, there are 15,760 such societies in Maharashtra. Their collective deposits are to the tune of Rs 22,000 crore, while the lendings total up to Rs 16,000 crore.
Criticism of the decision
Vishwas Utagi, secretary of the All India Bank Employees' Association, has criticised the decision and demanded that it be revoked immediately.
"Several banks have suddenly started getting back their bad loans, and not a single eyebrow is raised. But cooperative banks start getting deposits, and suddenly, there's a hue and cry. It is nothing but sheer mindlessness of the RBI and discrimination against cooperative banks," he said.
"Who will assure that nationalised banks and other banks are getting all clean cash?" Utagi asked.
Going by the logic, he said, deposits in Jan Dhan Yojana accounts should also be restricted.
"After demonetisation, these accounts are swelling, as each account holder is allowed deposits of Rs 50,000. All banks should be allowed cash deposits, it will wipe out bad loans," Utagi said.
Edited by Shreyas Sharma