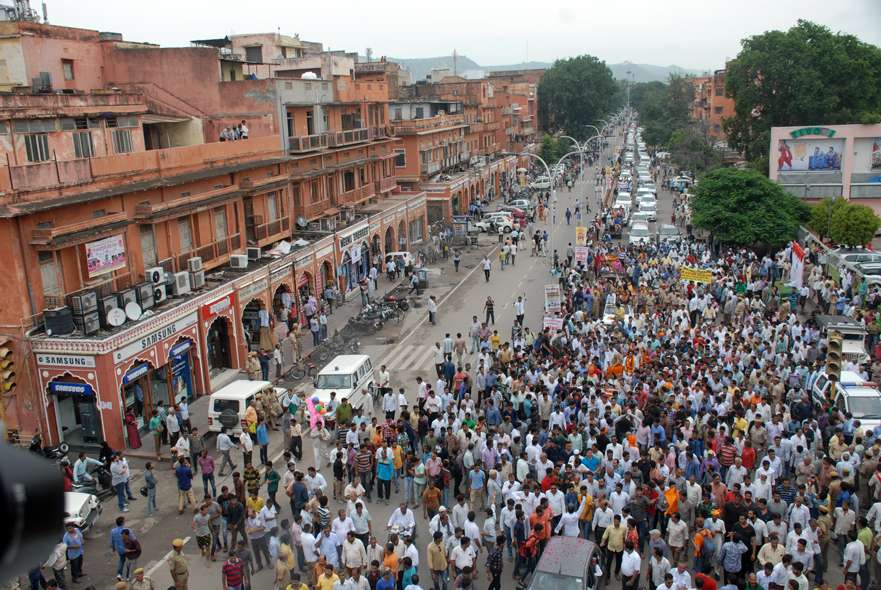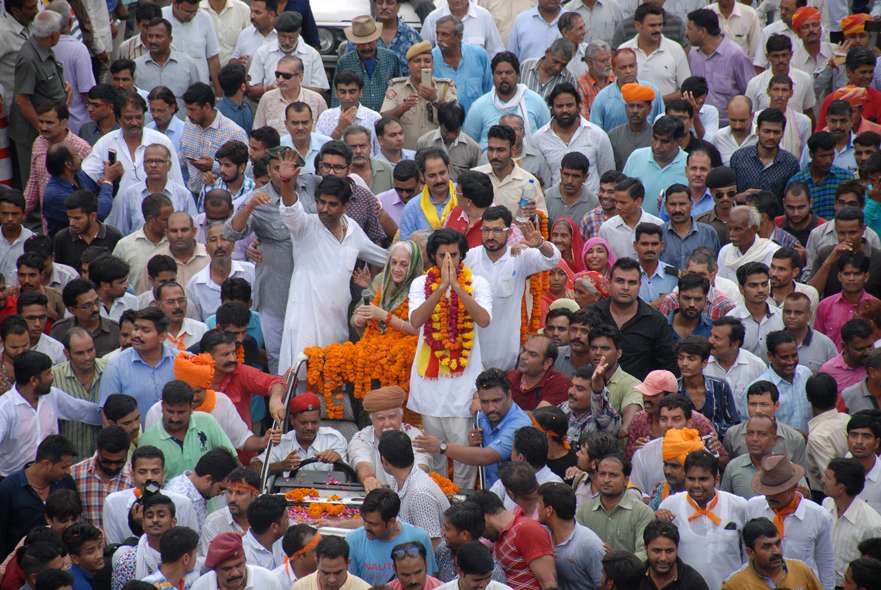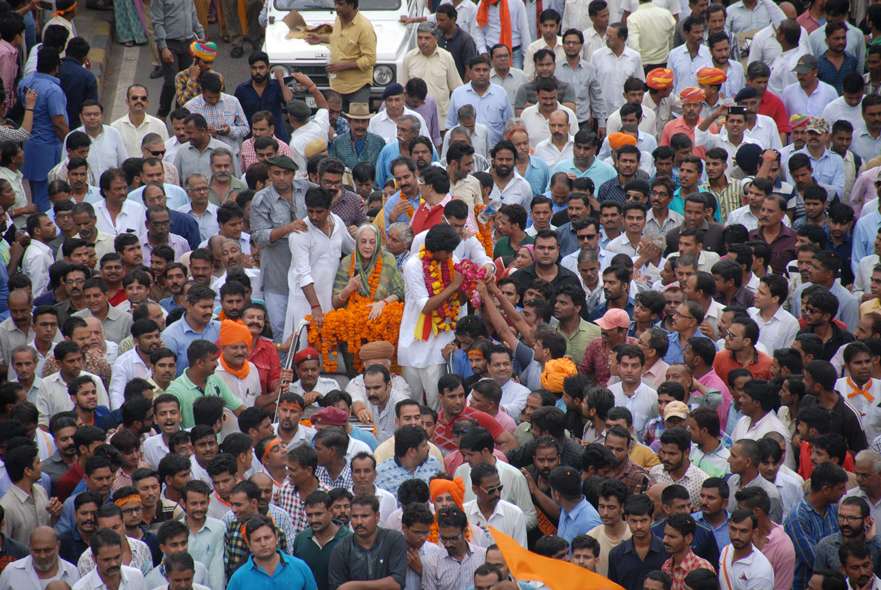 This is an advertisement.
To view next image, click on the next button.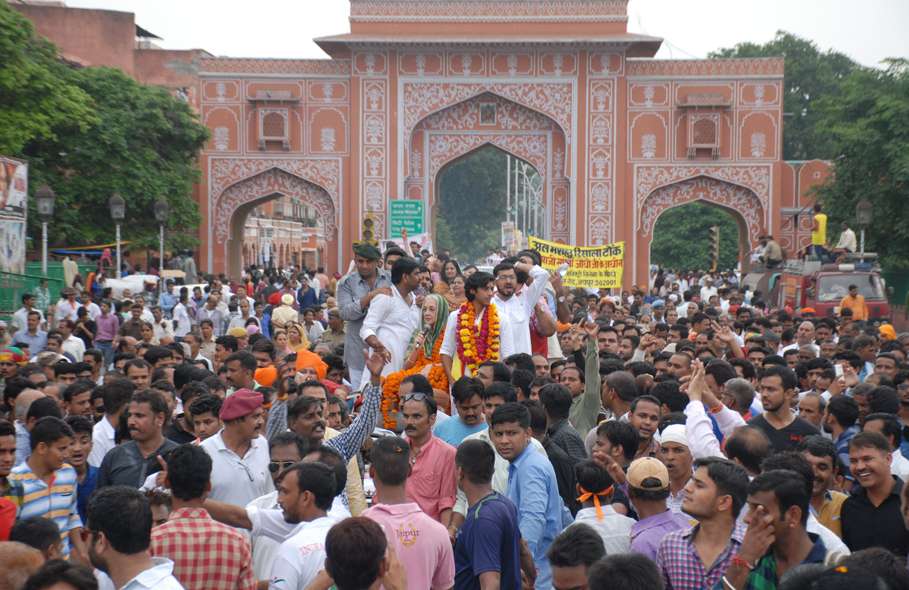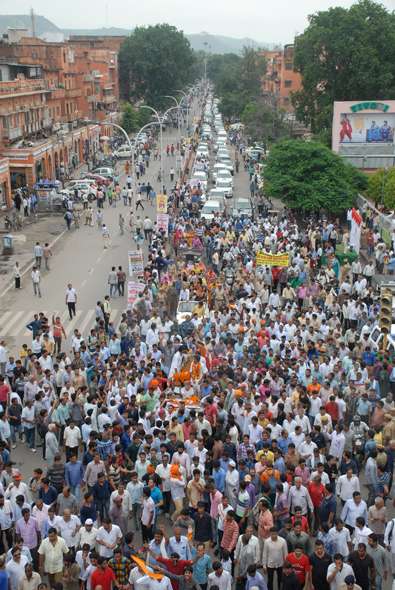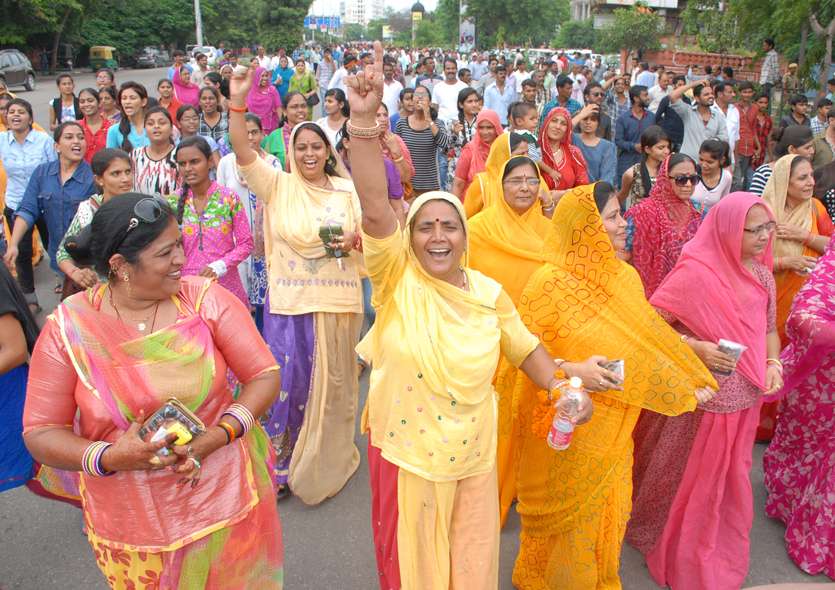 This is an advertisement.
To view next image, click on the next button.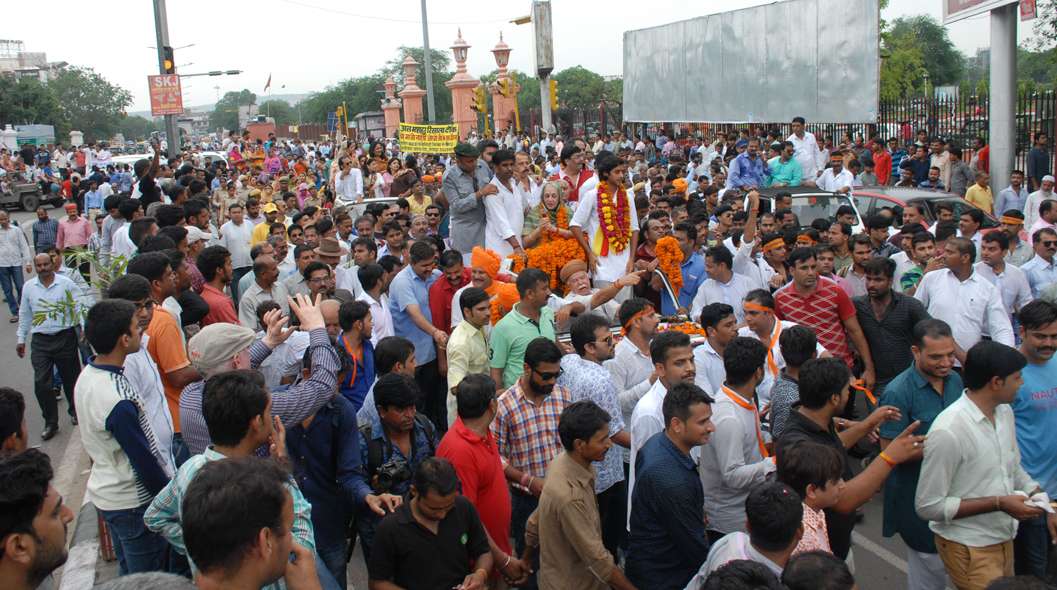 Royal pains: Jaipur royal family hits the streets after civic body seals palace
The spat between the erstwhile royal family of Jaipur and the Jaipur Development Authority (JDA) hit the streets on 1 September when members of the royal family took out a rally against the sealing of the main entrance to the royal family\'s Raj Mahal Palace in the C-Scheme area of the city.
This is the first time that the royal family has had to step out so publicly to defend their property rights. Led by \'Rajamata\' Padmini Devi, hundreds of protestors began a march from Tripolia gate to the city palace. Padmini Devi addressed the people from an open gypsy at the Tripolia gate.
Also read - Battle Royale: Jaipur \'royal family\' takes to streets to protest civic body action
Besides Padmini Devi, the head of the erstwhile royal family Padamnabh Singh along with leaders and activists of the Rajput Karni Sena also participated in the march. Interestingly, BJP MLA and one of the family members Diya Kumari stayed away.
The march was greeted by hordes of people at several locations including Chaura Rasta, New Gate, Yadgar, Ashok Marg, Satish Chandra Circle and Chaumun circle. The protestors have formed a group called \'Dharohar Bachao Samiti\' to carry forward their agitation.
According to Narendra Singh, a member of the royal family, they are receiving support from all across the country, including Diya Kumari\'s constituency of Sawai Madhopur.
The family also organised a community lunch for the protestors at Rajput Sabha Bhawan and food packets were distributed among the supporters.
The family has demanded the suspension of JDA, and the opening up of the gates of the palace. They are also looking to settle the dispute through negotiations or legal means.
More in Catch - Rich legacy: how the 9-year feud over Gayatri Devi\'s wealth ended